Just keep dancing!
Special Features Penn Live Arts Recommends Dance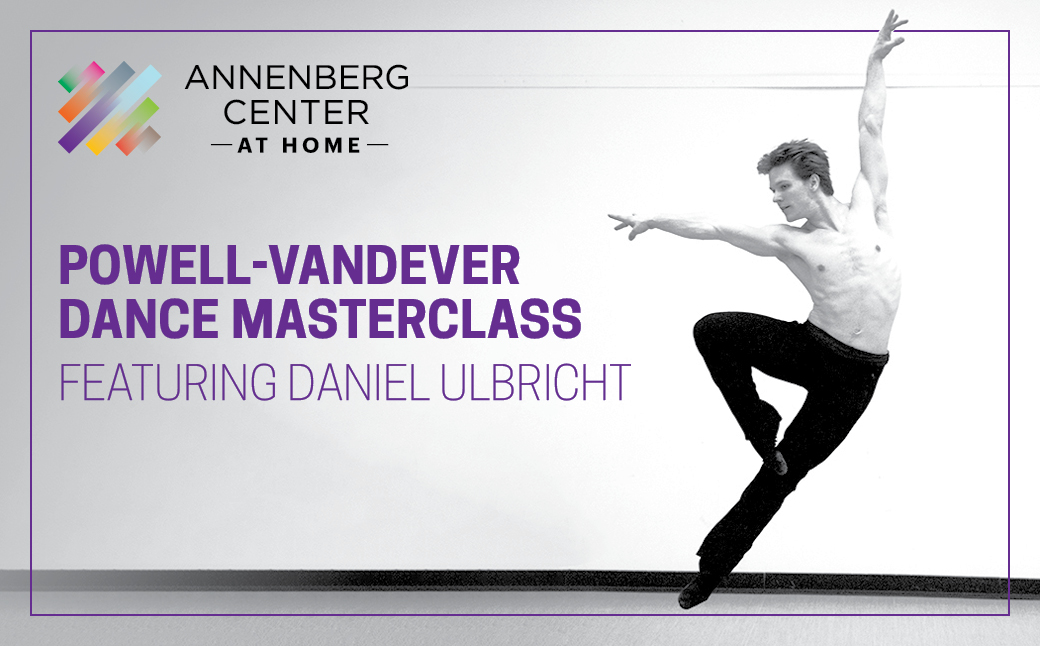 Readers, this week we invite YOU to take a
dance class
with New York City Ballet Principal Daniel Ulbricht. Really? Really! We recently presented a masterclass with Daniel, and he has generously recorded a ballet class for us to share with our entire Annenberg Center family. Whether you are most comfortable onstage or in the audience, whether you would have stepped into a studio to take a class or not, this is a virtual opportunity to stand up from your screen and move in the comfort and privacy of your own home.
Masterclasses with visiting dance companies and artists are a longstanding tradition at the Annenberg Center. Penn and other university students from around Philadelphia have the opportunity to spend quality time in our dance studio with some of the best of the best several times each season. So, this August, during a time when our mainstage would usually be dark and the dancers would usually be at summer dance festivals or intensives, we seized the chance to adapt this into a virtual format. Read more...