Find wonder and fun with Flip Fabrique's Blizzard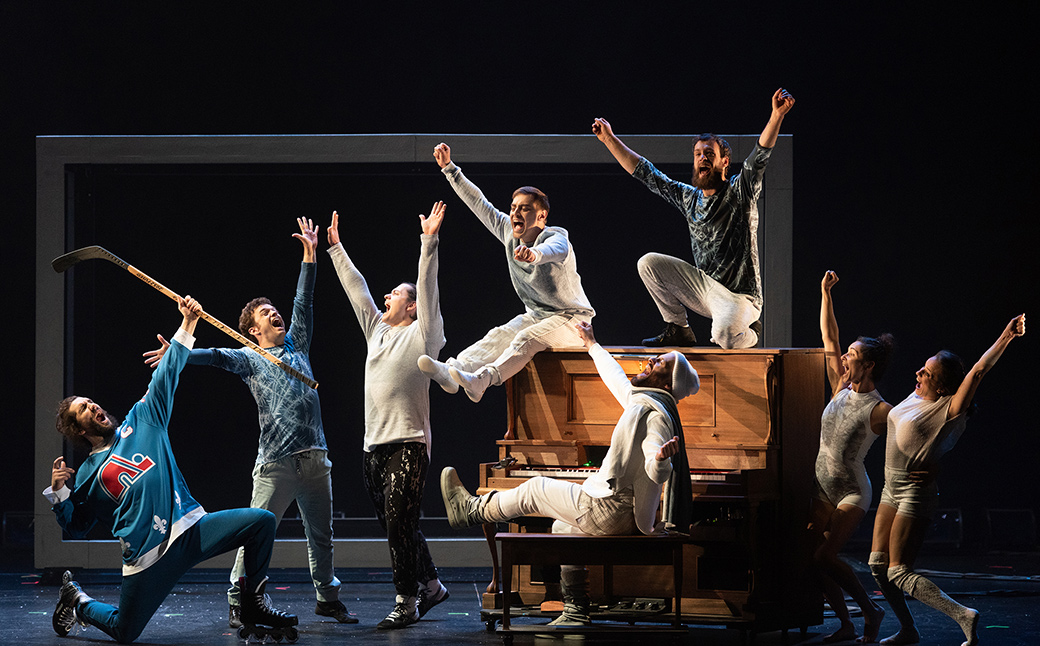 Families, this is just for you—an hour of free-spirited fun and wonder in a performance for kids and their adults of all ages. Our contemporary circus friends
Flip Fabrique
are sharing their current production
Blizzard
for one night only, Saturday, March 20 at 7 PM.
You can watch for free via YouTube here.
This piece is special in its own right, but its timing feels apropos. As we reflect on our last "normal" week one year ago, I realize that Blizzard was the last performance I attended in person, outside of the Annenberg Center. It was wonderful to see Blizzard at TOHU in Montréal in the winter snow of December 2019. There is nostalgia in this piece for the Annenberg Center too. We were planning to present Blizzard live on our stage in April 2021. It was set to be announced when the world and all performing arts shut down in March 2020. We were not able to share that announcement with you, nor able to share the show with you in person. But now, through the generosity of the company's special virtual presentation, we may share this performance with all of you in some form! Read more...