» View our health and safety policies
Donate
Individual Supporters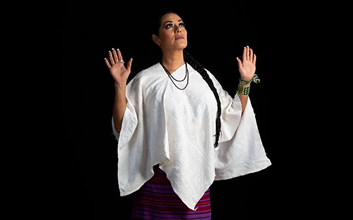 Penn Live Arts wishes to recognize the following individuals for their vital support. Ticket revenues cover only a fraction of the cost of engaging the University and Philadelphia communities. The rest comes from you, our generous donors. Thank you for championing the performing arts.
Founders Circle ($50,000+)
Elise Jaffe Brownstein & Andrew R.* Brownstein Esq.
Merry & Richard D.* Feintuch, Esq.
Madeleine & Joseph B. Glossberg*
Arthur M. Kaplan*, Esq. & R. Duane Perry
Karyn Kornfeld & Steven G. Kobre*, Esq.
Stephanie B* & Ronald J. Kramer
Laura Lazarus* & Saul Goldstein
Tricia C. & Jason Michael Pantzer*
Julie Beren Platt* & Marc E. Platt
The Presser Foundation
Tamala & Lincoln Cameron Singleton*
Marnie Naiburg-Smith & Jeffrey Chad Smith
Virginia C. Mulconroy Fund of The Philadelphia Foundation
Lisa P. & Paul R. Wiggin*
Zellerbach Family Foundation
Producers Circle ($25,000 to 49,999)
Lynn Jerath* & Kunal Jerath
Frank F. Lang
Heather Lieberman* & Todd Lieberman
Edward P. Mally*
Allison Powell* & Thomas Scott Vandever
Sachs Program for Arts Innovation
Marla Weinstein Wasserman*
Investors Circle ($10,000 to $24,999)
Anonymous
Janet & David M. Brashear
Jeannine & Thomas Carr
Lisa & James J. Fuld Jr.
Stephanie Pottruck Goldman* & Aaron M. Goldman
Sheri & David* Katz
Emme Kozloff & Kyle Kozloff*
Mary G. Lang Revocable Trust
Theresa A. & Edward J. Mally
Mid-Atlantic Arts Foundation
National Endowment for the Arts
Pennsylvania Council on the Arts
Sheraton University City Hotel
Directors Circle ($5,000 to $9,999)
Rachel S. & Mark L. First
Adam D. Mally
Albert F. Mally Revocable Trust
David J. Mally
Nikki & Brad Silver
Walter J. Miller Trust
Artists Circle ($2,500 to $4,999)
Amalia Delicari & Wilfredo Ortiz
Allison Cole Druyanoff & Michael Druyanoff
Fielding Edlow
Stacy S. Friedman
Diane B. & Andrew V. Marolda
Karen Greve Milton, Esq.
Joann Mitchell*
Kevin C. Ng
Katherine S. Sachs*
Members Circle ($1,000 to $2,499)
Ryna & David Alexander
Sheldon M. Bonovitz, Esquire
Naomi Grabel
Dolfinger-McMahon Foundation
Cathy & Joshua W. Goldsmith
Cecilia Horwitch Karz & Michael D. Karz
Christian R. & Mary F. Lindback Foundation
Kaitlin & Jack. Lowey
Patricia Saddier
Ian A. Seltzer
Noreen Sewell
Donors $500 to $999
Pedro Alvaro Amorrortu
William Bissell
Willo Carey & Peter A. Benoliel
James Blaney
Drs. Amy Gutmann* & Michael Doyle
Leon Hamui
Leslie Laird Kruhly
Miodrag Kukrika
Kathleen N. Massey
Michael Merrill
John R. Neefe, Jr.
Julie Steinberg Rubinstein & Andrew Rubinstein
Samir Sheth
Nancy Leahy Shine
Brian J. Sisko
Babette & Harvey Snyder
David W. Uthe
David Reid Van
Frances A. & David Van Gessel
Donors $250 to $499
Lisa & James Allison
Allison & Anthony Allott
American Endowment Foundation
Jennifer Eisenberg Bernstein & Marc E. Bernstein
John H. Cooke
Meg Bragle & Christopher Gruits*
Daniel Devlin
Denise Cowie & L. Stuart Ditzen
Jeff Evelhoch
Brenda Furtak
Edward Feldman
Joseph Gallo
Richard Golden
Sarah Marcus Hansen
Sharon Harris
Stuart E. Jasper
Carolyn B. Kamara
Mary M. Keenan
Linda Kronfeld
Dr. Jenny M. Libien
Catharine R. & Stephen J. Lloyd
Alan B. Palmer
Latchmi Rhaman
Deborah Ritter
Alison Schwartz
Ellen Schwartz
Frann Shore
Joan K. & Philip N. Steel, Jr.
Kathryn S. Stripling
Jenny & Andrew Taubman
Rosemary Turunc
Susan M. Walla
Donors $100 to $249
Elaine Ader
Gabriella Arauco Shapiro
Hannah Bell
Steffi J. Bokser
Patricia Z. Bonsall
Becky Brett
Susan Buchwald
Wilson Chang
Steven R. Cohen
Margaret H. Dator
William A. Davis
Deborah Dintenfass
Elise F. Drake
Jeff Evelhoch
Hugh Feely
Jeanne Ficher
Jane L. & Charles W. Freeman
Robert A. Goren
Lisa S. Greene
Susan L. Haiman
Rachel Harad
Sharon Harris
Mark Hemling
Merle L. Holman
Mabel Jacobs
Claire L. Jurkowski
Yasmin Kafai
Carolyn B. Kamara
Janet L. Kronfeld
Chantia C. Leonard
Dorothy Levy
Tammara Lewis
Roderick MacNeil
Rebecca L. Malcolm-Naib
Joel L. Marmar
Gregg C. Molander
Joseph D. Moore
Anne-Marie Mulgrew
David Oppenheim
Richard L. Orner
Jane G. Pepper
Carolyn Picciotti
Michael Richards
Matthew E. Rosler
Judith Sachs
Salesforce.com
Joseph W. Savery
Kenneth Schoenholz
Schwab Charitable Fund
Carl F. Sheppard, Jr.
Laura & Ron Siena
Elaine & Patrick Sweeney
Susan L. Thompson
Maureen & John F. Tierney
Jacqueline G. Tolcott
Barbara Watts
Ethan Weinberg
Rebecca G. Wells
Doris A. Wiliams
Kristin Winch & Ron Tarver
Stephen F. Zenuh
Gerald Zubkoff
Donors $10 to $99
Donald Ackerman
Nan Alderson
Dina & William Anchelowitz
Eli Anders
Sherman C. Aronson
Joanne Artesani
Dominic Askew
Holger Babbe
Michael T. Babitch
Todd I. Baylson
Carol Dilks Beam
Julie Becker
Margaret A. Beecham
Barbara Belt
Angela M. Benjamin
Nancy Blood
Brenda R. Bonhomme
Warren J. Borish
Leslie Ann Bowman
Margaret Bradshaw
Paul Brock
Nancy M. Brown
James L. Bryan
Kathleen Burnett
Linda Burrows
Janice R. Butler
Leslie Butler
Carolyn L. Cambor
Alberta S. Cave
Charities Aid Foundation
Janet Ellis Cherry
Cyndia Choi
Janice Ciampa
Peter Cohen
Ronnie H. Collins
William Coughlin
Renee Craig
Margaret M. Cronan
Virginia Kreitler Croop
James W. Davenport
Lynette DayAnna De Forest
Elizabeth Delaney
Leslie Delauter
Christine Deutsch
William D. Dicecca
Loretta Dietrich
Jeff Dodd
Philip Doerle
Michelle Doron
Makia Douglas
Georgia Draucker
Ruth Dubinsky
Timothy Duffield
Kristina Dugan
Allison Duncan
Mike Edwards
Margaret Emerson
Helen Whiting Ewan
Peder Michael Field
Deanna Fitzgerald
Joseph A. Flear
Linda H. Freimark
Marie Gabriel
Johanna G. Gilbert
Martha Glaze
Glenmede Corp
Marcia L. Goldberg
Sonia Gracia
Adele Aron Greenspun
Gwendolyn Gregory
Xiaoyi Guo
Jennifer L. Gwartz
Daphne Hanford
Sheyerl Hannahel
George Harding
Michelle Harris
Janis B. Hawes
Patrick Hedspeth
Courtney Holcombe
Charles L. Howard
Christine Hoyler
Barbara Jackson
Laura Johnson
Robert Johnson
Ronald Johnson
Susan Karchmer
Kay Keenze
Lawrence A. Kennedy
Billie Kent
David Kernahan
Emily Kernan
Steve R. Kessler-Kurens
Karen Michelle Klaverkamp
Adell Kochubka
Laura Tassan Koenig
Robert Koval
Janet L. Kroll
Paul M. Krzywicki
Eileen Lambert
Wendy Lathrop
Sherron Laurrell
Elsie Lee
Lisa Lefferts
Judd Levingston
Cynthia Levy
Stuart Levy
Barbara Liberi
Elsie Libertini
Cynthia J. Little
Judith Lobis
Mary Madden
Michael Maicher
Leon C. Marcon
Stephen J. Marmon
Kendall E. Martin
Gail Massey
Belford Matias
Karen A. Mauch
Kenneth Maurer
Marilyn Erber Maurer
Claire McDowell
Chuck McFall
Olga McGarity
Michael J. McPhilmy
Karen Melton
Ruth C. Mercado-Zizzo
Steve P. Michelson
Joyce Miller
Michael E. Miller
Donald M. Millinger
Linda Milstein
Judy Moore
Shelley Munro
Jennifer Nagda
Karen Nelson
Felipe Newlands
Denise Nieto
Marta Nolan-Alley
Suzanne Norris
Kamaria O'Reagan
David A. Othmer
Camille Palombo
Anna N. Payanzo
Joanne Pendelton
Cristian Perez
Peyton Petty
Deborah Pines
Patricia Piro
Judith & Gerald J. Porter
Elizabeth Allison Powers
Claire & Joe Patrick Puglise
Clarisa Quan
Scott Reines
Katherine Reiss
James N. Remsen
Deborah Rephan
Elizabeth Rich
Jessica Richardson
David Richman
Karen L. Richter
Sharon Y. Ritt
Mark Rivinus
Patricia Roberts
P. K. Robinson-Burns
Andrea Rodgers
Nelly Rodriguez
Cynthia Rowe
LuAnn Rozek
Joanne Rubinsohn
Ellen Ryan
Mary-Jude Ryan
Linda Jean Schneider
Ken Schutter
Christine Schwartz
Amy Seasholtz
Stephen Segal
Jennifer Shaw
H. Geoffrey Sheffer
Deborah Siler
Lewis Silverberg
Katherine Skrobela
Christine Smith
Megan Smith
Anne Spector
Mark Spiller
Anjali Sridhar
Deborah B. Stagg
Karen Starner
Stacey Stroud
Charles F Tarr
Frank Tow
Frank Trommler
Mary Kay Tucker
Alex Vidor
Anthony Vogdes
Thomas Von Foerster
Joyce Flournoy Wade
Kent Wagner
Paula R. Wagner
Philip H. Wagner
Barbara Wallace
Sue Wehner
Anthony A. West
David J. Wierz
Richard W. Winston
Fred M. Wolfe, Jr.
Stephen Zeller
*Indicates a member of the Penn Live Arts Board of Advisors
For more information on making a gift, please contact Kristin Winch, Director of Development, at 215.898.6754.