5 Questions with Emmet Cohen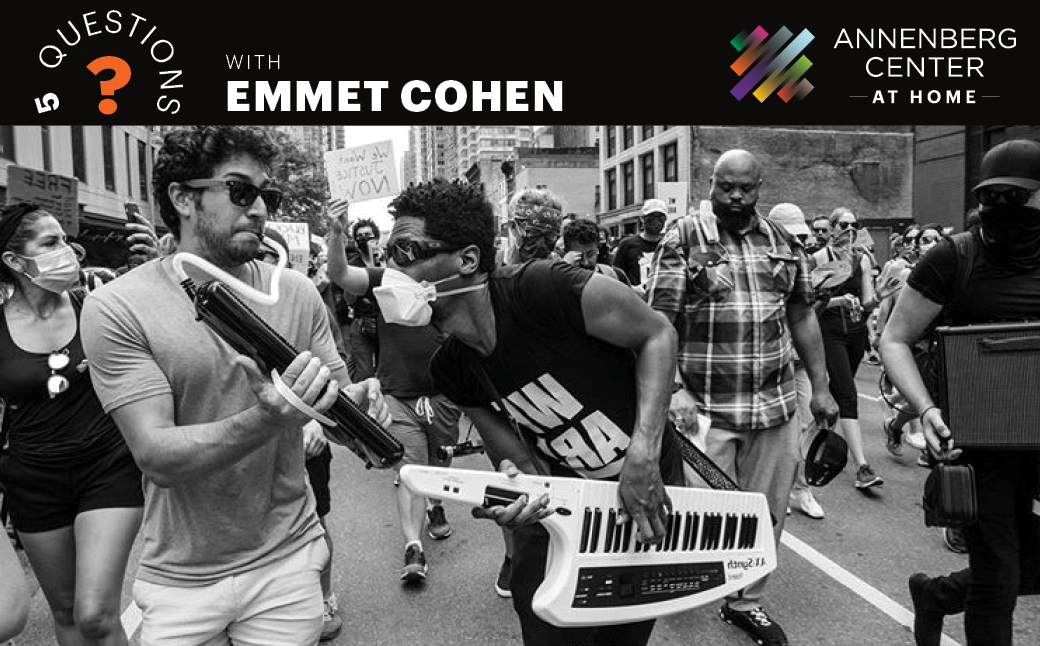 In five questions, we aim to discover more about Annenberg Center artists, Penn faculty and others whom we find interesting. This time, we feature Harlem-based piano phenom Emmet Cohen who made his Annenberg Center debut back in 2019. Cohen blew us away with his prodigious technique, innovative sound and exuberant charm. And now, you can enjoy this rising jazz star from the comfort of your home every Monday night for his Live from Emmet's Place series. Read on to learn more about Emmet Cohen, and join us tonight at 7:30 PM as we share his Monday night concert on our Facebook page!
1. What first got you into music?
I first started piano lessons at three years old, and there was always a lot of music – not in my immediate family, not my parents – but on my dad's side of the family. I think he always wanted to be a musician and it was something that he considered going into as a profession when he was a teenager in the 1960s. Out of high school, he had a recording contract with Brunswick, the same record label with the same management as Jackie Wilson. Jackie's record came out the same time as his record and no one ever called him back again. Read more...