5 Questions with Tyshawn Sorey
Special Features New Music Music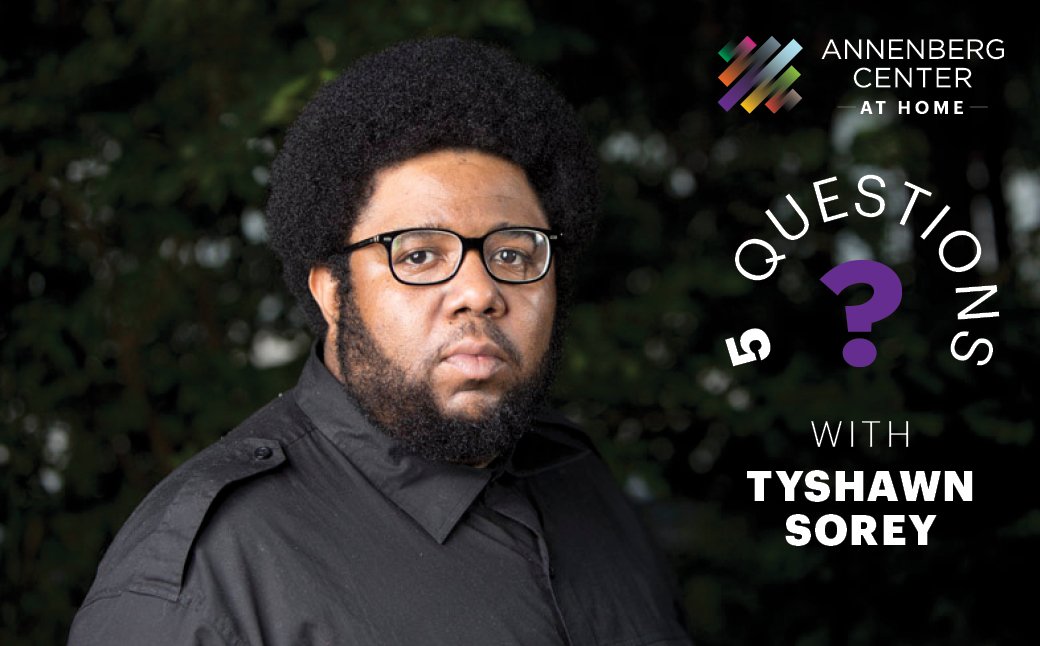 In this brand-new series, we're asking five questions to discover more about Annenberg Center artists, Penn faculty and others whom we just find interesting! To kick us off, we're highlighting
Tyshawn Sorey
, one of two new faculty joining Penn's music department this fall. A 2017 MacArthur Fellow and multi-instrumentalist, Sorey is "a composer of radical and seemingly boundless ideas" (
The Wall Street Journal
) who defies distinctions between musical genres, composition and improvisation. Let's learn more about this new figure at Penn.
1. How would you describe the music that you typically create?
Without getting into my issues with genre names because of their inability to accurately describe music, the music that I typically create as both a composer and performer comprises myriad styles – almost always with an experimental bent. I like to think of myself as an individual who creates music that traverses many musical/art worlds and, ultimately, expands one's consciousness and their sense of what music can do. Put another way, I musically am free to do whatever I want to do and create whatever music I wish. I think this compositional and performative attitude cuts directly to the chase and it seems the best way to describe it. Read more...