Announcing our brand-new Stuart Weitzman Theatre
Posted September 15, 2022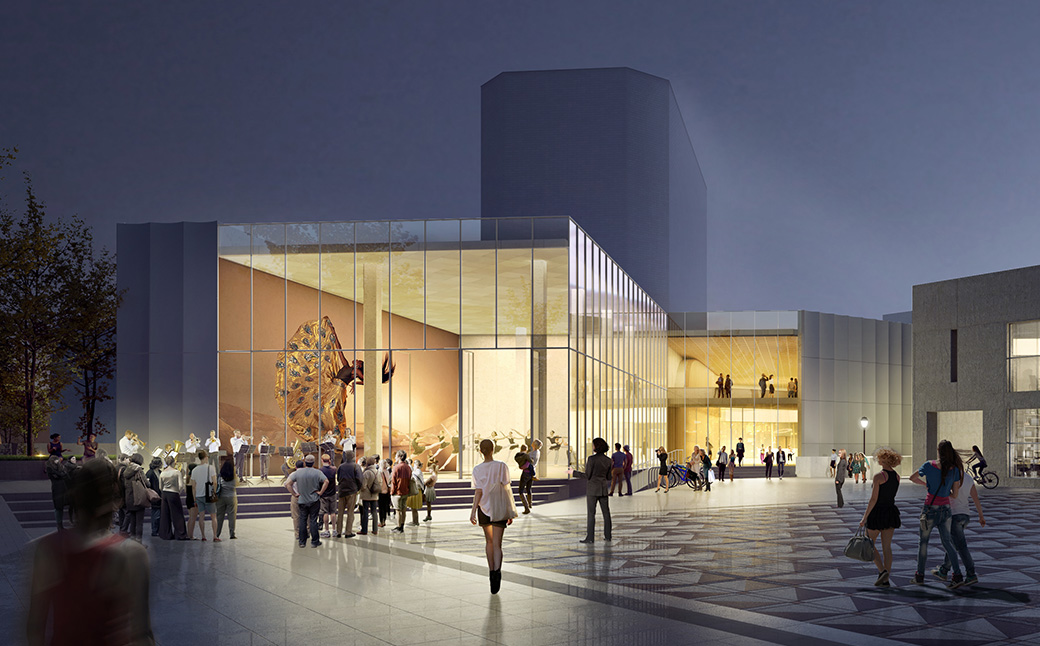 This week, we are thrilled to celebrate the announcement of the brand-new Stuart Weitzman Theatre on our outdoor plaza. As the cornerstone project in an ambitious, three-phase capital plan to renovate and expand the Annenberg Center, the Weitzman Theatre will be the first major expansion of the building since our founding in 1971. The new theatre will welcome innovative artists across genres to share their work in a flexible, reconfigurable performance space which will meet increasingly experimental styles in the performing arts. And with a soaring glass façade and a flexible indoor/outdoor space, the Weitzman Theatre will literally open up the Annenberg Center as an inviting venue for all to enjoy a broad variety of arts and culture programming.
The theatre is named through a generous gift from Stuart Weitzman, a 1963 graduate of the Wharton School at Penn. A designer and creative himself, the Penn alum has supported several other spaces and programs on campus, including the Weitzman School of Design. We could not be more pleased to be included in Weitzman's transformative vision for arts and culture at Penn and in Philadelphia.
Read more about the Weitzman Theatre and the first phase of the Penn Live Arts capital campaign.