A visionary celebration of sound and motion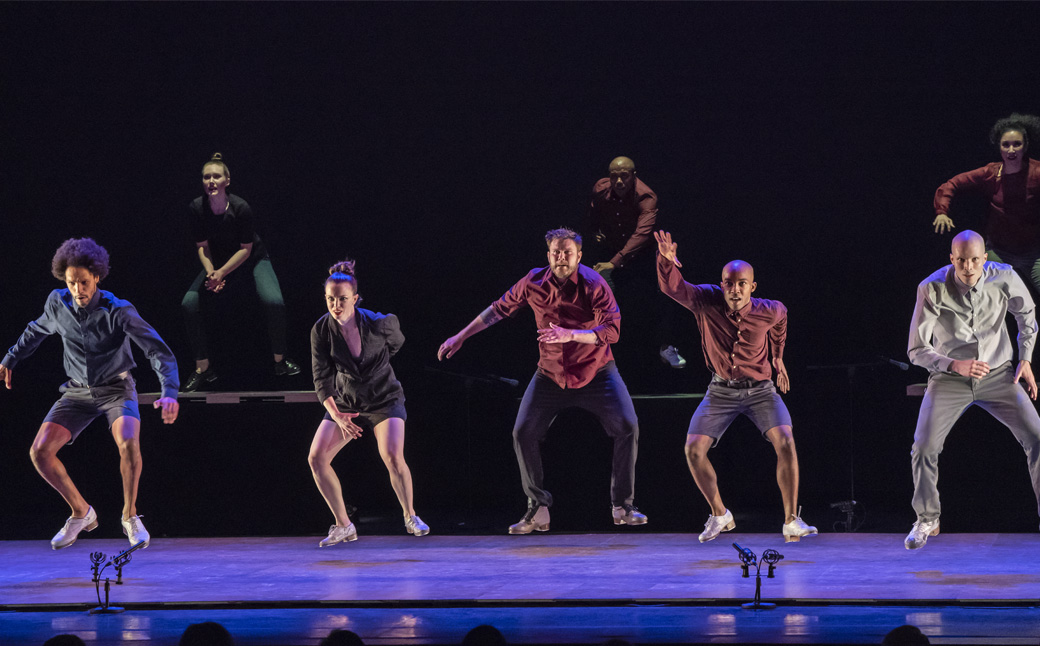 Listen, watch and be wowed by celebrity tap star Michelle Dorrance's sensational sounds and moves when her company explodes onto the Zellerbach Theatre stage December 10-11.
A MacArthur Fellow "Genius Grant" recipient, the first ever for a tap dancer, Dorrance is an unstoppable force of nature. She is a virtuoso tap dancer, visionary choreographer, passionate ambassador, fearless activist, relentless evangelist, supercharged innovator and devoted "edutainer" (educator/entertainer). She honors the rich, diverse history of tap while introducing new audiences to tap's endless possibilities through her ground-breaking and imaginative approaches. Read more...