» View our health and safety policies
Donate
Giving Opportunities
Ticket revenues cover only a fraction of the cost of presenting renowned artists on our stages. Like many arts organizations, we rely on the support of our generous community of patrons to help bridge that gap.
Support the Penn Live Arts Annual Fund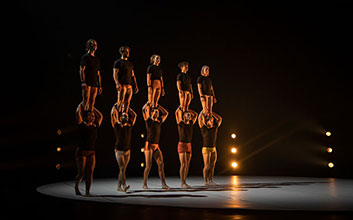 Generous gifts from donors like you allow us to present the renowned artists Penn Live Arts has brought to Penn and Philadelphia for over 50 years. We depend on the support of our community to help sustain innovative music, dance, theatre and film, as well as our dynamic community engagement programs. Your donation will also support increased access to our professional performances through discount ticketing programs such as West Philly Welcome and deeply subsidized tickets for area college students.
Support Penn Live Arts for Youth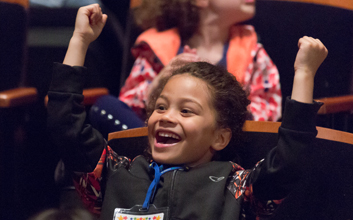 We bring the performing arts to youth across our local community by way of our Student Discovery Series and Philadelphia Children's Festival, the longest-running festival of its kind in the country. We know that the performing arts not only inspire, but engage children in creative, critical thinking that translates to all areas of academic performance and to their quality of life. With a focus on serving Title 1 schools in underserved neighborhoods, we bring professional caliber dance, music and theatre to local youth at deeply subsidized prices, reaching an annual audience of almost 10,000.
DONATE TO THE PHILADELPHIA CHILDREN'S FESTIVAL
Support the Penn Performing Arts Initiative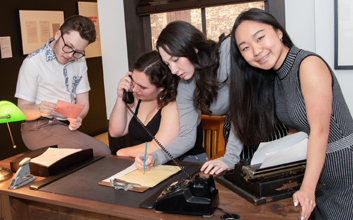 Established in 2016, the Penn Performing Arts Initiative is a collaboration among Penn Live Arts, the Platt Student Performing Arts House, the Theatre Arts Program and the Department of Music of the School of Arts and Sciences.
The Penn Performing Arts Initiative advances co- curricular, extra-curricular and professional performing arts activities and collaborations on Penn's campus and beyond. From artist residencies to master classes to student festivals and access to professional performances, this initiative fosters opportunities that engage both Penn students and the broader community.