Looking Back at Vessels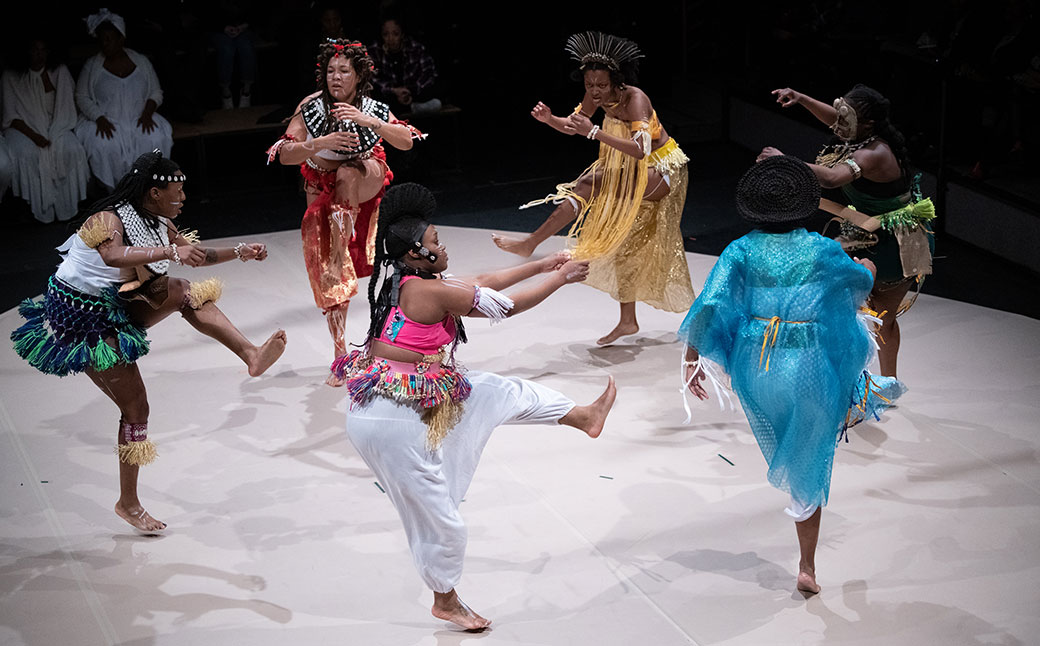 On March 7, 2019 – one year before the coronavirus pandemic hit – we presented the world premiere of
Vessels
. An Annenberg Center co-commission, this poignant work centered on the question, "What does freedom sound like in a space of confinement?" Set on an abstraction of a slave ship with neither spoken words nor instrumental music,
Vessels
explored the journey of African women across the Middle Passage through sound and movement.
Inspiration struck Vessels co-creator Rebecca Mwase when she heard a talk about how millions of enslaved people arrived on these shores with their sanity intact. She immediately thought that song and dance must have played a crucial role. Mwase partnered with Ron Ragin, a singer and composer who focuses on interdisciplinary performance art and music of the African Diaspora, and the two embarked on a four-year journey studying traditional song and dance to create this important work. Read more...