5 Questions with Brandee Younger
Alice & John: A Coltrane Festival Jazz Music Penn Live Arts Debuts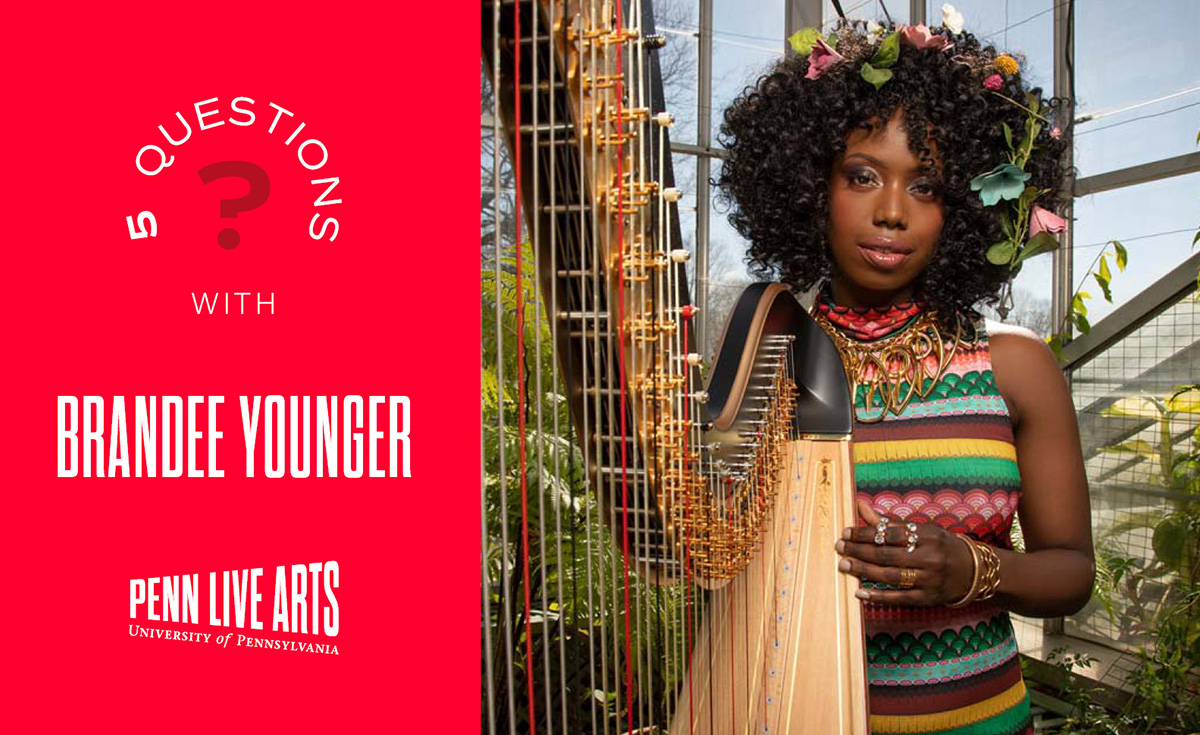 Brandee Younger, a classically trained jazz harpist, wraps up
our Coltrane Festival
with her Penn Live Art
debut on October 23
. A 2021 Grammy® and NAACP Image Award nominee, Younger "has almost single-handedly made a persuasive argument for the harp's role in contemporary jazz." (
The New York Times
) As we await this undoubtedly mesmerizing debut, let's get to know more about Brandee Younger in just five questions.
1) What first got you into music?
I grew up in church, singing in the church choir. This is not unlike many musicians' beginnings; however, I did end up playing what was considered quite an unusual instrument.
2) How would you describe the music that you typically create?
When it comes to music that I am creating or composing, I always try to go with what feels good. I never want to create music that is difficult to listen to, but rather what feels organic and is hopefully pleasant to the listener.
3) What inspires you to create music?
As cliche as it may sound, nature inspires me to create music as well as listening to live music. I'll never forget one night in particular; I went to hear Pharoah Sanders in NYC and left so incredibly inspired. I had heard these songs before, both on recordings and live in the past, but that night came with a certain energy. I'll never forget it!
4) Who are your biggest influences?
Not surprisingly, Alice Coltrane, Dorothy Ashby, Marcel Grandjany and Carlos Salzedo are the harpists that inspire me to no end. Other than harpists, I am inspired by artists such as Marvin Gaye, Curtis Mayfield and Stevie Wonder - they're my favs! I'm into the classics!
5) What projects are you working on currently?
I am wrapping up a new record as we speak that continues to amplify the great works of the harpist Dorothy Ashby.
Bonus Question: What do you do to clear your head when you need to?
I go for a long walk in Central Park, listen to Transfigurations by Alice Coltrane and spend time with the ducks!
related event