5 Questions with Lisa McCree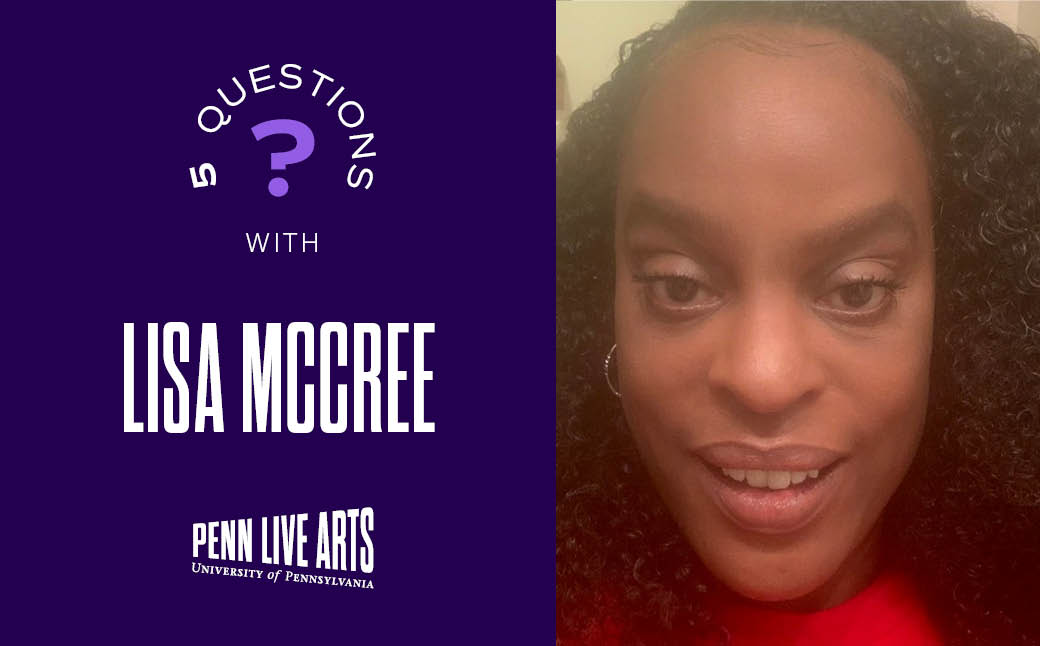 We're thrilled to welcome the Negro Ensemble Company, our
22/23 season artist-in-residence
, back this month for the world premiere of
Mecca is Burning
. Ahead of this exciting production, we connected with one of the collaborative playwrights, Lisa McCree, to learn a little more about her and her work. Enjoy!
1) What first got you into theatre?
I was born with theatre running through my veins and my mother always said I had a dramatic nature. I began acting in grade school and was in the choir. However, I was never in anything that I could identify with. I was tired of playing Glinda, the Good Witch, because it never spoke to my experience as a young Black child.
2) What is your earliest memory of seeing a play?
I was eight when I saw my first play, Mamma I Want To Sing by Vy Higinsen. I knew from that moment I wanted to be an actress. I was in the "Girls Club" and that was my first trip to New York. I knew then I would be in the arts and live in New York.
3) What is your process?
My process is to stay up all night and write until I finish. Rewrites pose the biggest challenge, because I usually feel my first thought is the most authentic, and rewriting is forced.
4) What projects are you working on currently?
I am writing a full-length play, Inheriting The Well, which takes place in 1970, in New Bedford, Massachusetts and highlights the Kempton Street Riot. I am also working on a script that is being looked at for production, Stay in Your Place, which talks about slavery in Fairfield, Connecticut in the 1700s. It highlights weaponizing white women's tears in the workplace and how institutions/corporations are colonizing the workplace. I am also working with a New York producer on a series about the education system in the late sixties for African American children.
5) How does your work comment on current social or political issues?
As a writer, I believe it is incumbent that artists stay current and create stories that reflect the experiences their audiences can relate to and possibly find answers to their questions. African American writers need to take the reins in creating their own narratives because we have unique and powerful voices. In my work, I may write a period piece to educate my audience on an African American person they may have never heard of. For example, my recent play that was produced, Faces in my Fist, is loosely based on Harry "Black Panther" Wills, a colored three-time heavyweight champion. He wanted a shot at the world heavyweight champion, but Jack Dempsey would not step into the ring with him. The boxing commissioners of New York outpriced the working class with their ticket pricing so the fight would not take place. I also try to highlight generational plays, having more than two generations on stage, so we can see and experience the changes, track progress, or the lack of progress, and see how some things never change. As an African American woman writer, I also write about my experiences with racism, sexism, and genderism.
Bonus Question: What do you do to clear your head when you need to?
As I am thinking of a story in my head, I do crafts. I have taught myself, with the help of YouTube, to do acrylic painting. I do bottle art, make hand crafted jewelry, anything creative. I stay creatively in the moment when I need to just think, but I stay creative.
related event