5 Questions with Maori Karmael Holmes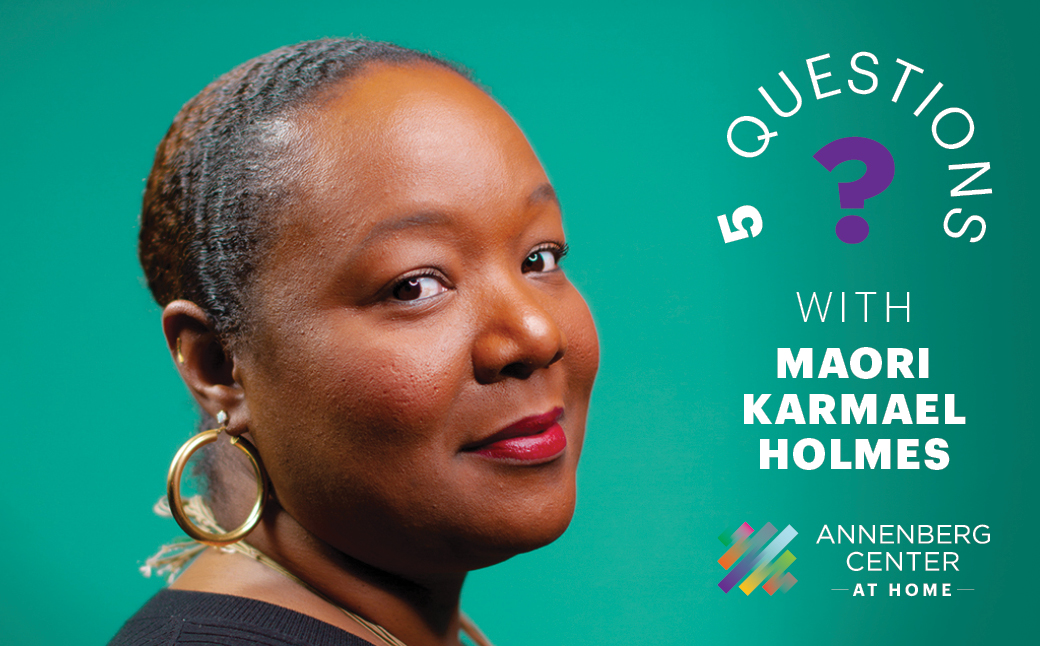 Get to know Maori Karmael Holmes in just five questions. Maori founded the BlackStar Film Festival and currently serves as its Artistic Director & CEO. We are a proud presenting partner of the Festival (August 20-26), and recently announced the appointment of Maori as our new Curator-at-Large for Film. She's also serving as Mediamaker-in-Residence at the Annenberg School. Read on to find out what we can expect from Maori!
1. There is a lot of great film, discussion, events in the BlackStar Film Festival this year. What one thing should we not miss?
That's always a hard question to answer. The entire festival is carefully planned by all of us and we want folks to participate in everything!
2. What's your process for evaluating and selecting films?
This year, we started working with a crew of a dozen student reviewers (many of whom attend Penn) who watched the films in full and made notes. Read more...