Celebrating our 50th anniversary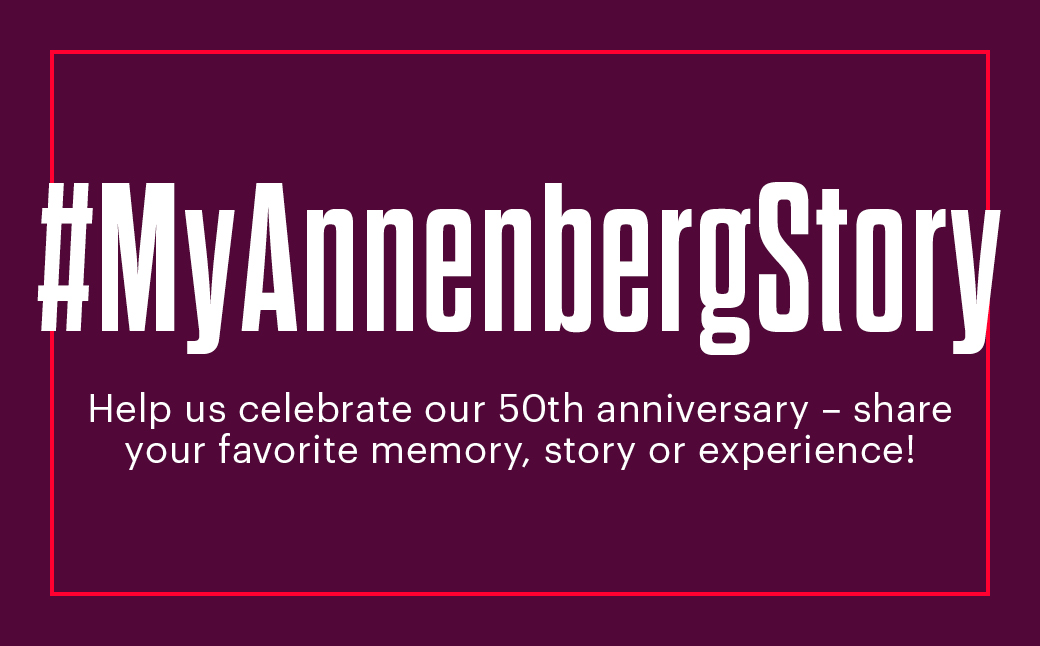 Today, we commemorate the 50th anniversary of the dedication of the Annenberg Center. The gala event, held on April 8, 1971, was a proud milestone in the history of the University of Pennsylvania, and a momentous occasion for the entire Philadelphia region. As the first multi-disciplinary theatre in the city, we have, since our founding, served as a cultural destination that has connected audiences and the University through a range of innovative programs across music, dance, theatre and film.
Addressing the audience on what
The New York Times
called a "
huge ochre-carpeted lobby
" of the brand new $5.7 million theatre, Nancy Hanks, head of the National Endowment for the Arts said, "The Center is designed to benefit the community, the campus and especially the students and faculty by surrounding dramatic experience with the intellectual, research and scientific resources of the University." George Gerbner, Dean of the Annenberg School for Communication, added, "It will be a place where students, professionals, artists and scholars join campus and community in the exploration of the living and electronic arts as they participate in the conduct of inquiry into its forms and nature, and into its role in our lives." More memories of the ceremony can be found on page six of the
Penn Almanac's archival issue
.
Read more...