Announcing the 23/24 season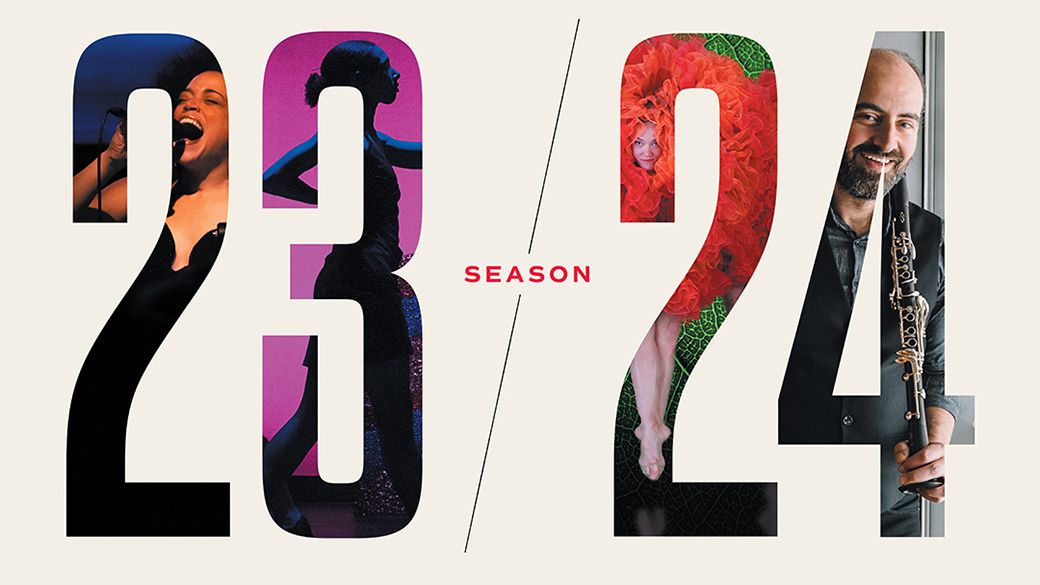 Our Next 50 Years
In the 22/23 season, we celebrated our 50th anniversary, reflecting on the thousands of artists who graced our stages and the millions of people brought together by the transformative power of live performance. You are the foundation of this legacy, and we hope you continue to join us as we look to a bright future with the promise of more transformative artistic experiences, meaningful outreach across Penn's campus and our community, and exciting enhancements to the Annenberg Center, including the addition of the Stuart Weitzman Theatre, the cornerstone of a multi-year capital project.

Think Global, Live Local

As we begin our next 50 years, we put a profound emphasis on how the arts must be a catalyst for positive social change, both locally and globally. In the 23/24 season, we broaden our worldview with Ukraine: The Edge of Freedom, featuring artists urgently raising awareness about the country's challenges while honoring the resounding spirit and resilience of its people. We uplift this nation rich with cultural history and make connections to the Ukrainian American population in our city, reminding us how interconnected we truly are.

And we look at our own vibrant city, stricken by the prevalence of gun violence, an issue equally surging across the country. In Toll the Bell, we use ongoing artist residencies with Rennie Harris Puremovement and the Negro Ensemble Company to explore the tragedy and trauma of this epidemic and its disproportionate impact on communities of color, using our platform to advocate for a safer Philadelphia.

To all this, we also showcase a powerhouse lineup of dance favorites, including Ballets Jazz Montréal, MOMIX and Mark Morris Dance Group, as well as the biggest names in jazz, pioneering new music, cutting-edge theatre and so much more.

Through diverse artistry, innovative ideas and visionary perspectives, we seek to use the arts as a force for positive change, one audience at a time.

Explore our 23/24 season and join us.