It's time for the 2023 Philadelphia Children's Festival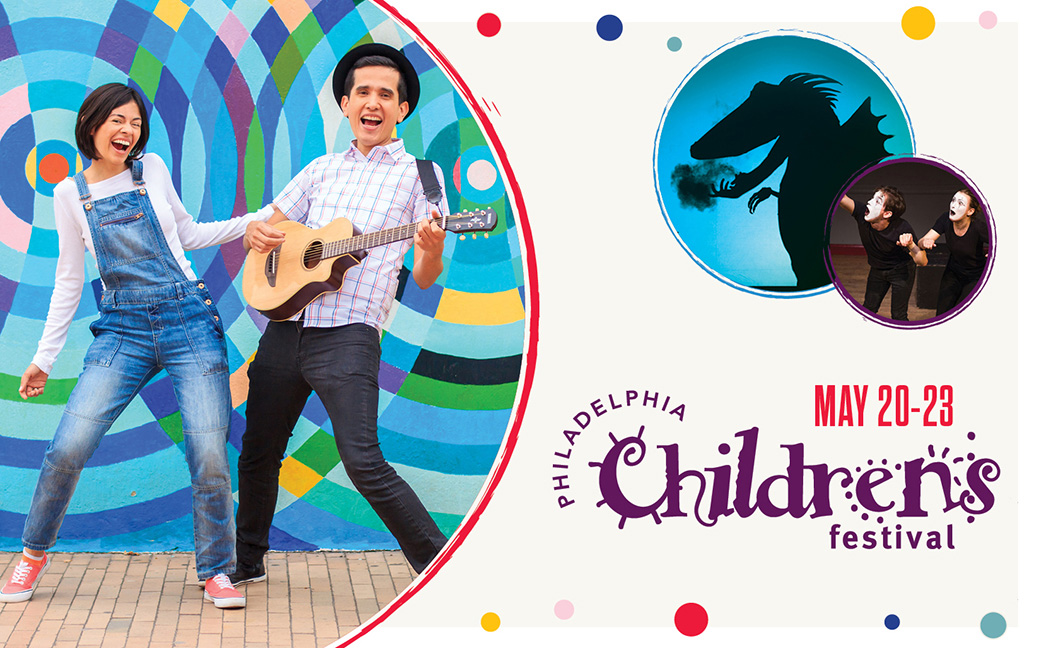 At Penn Live Arts, the return of cherry blossoms to our Outdoor Plaza can mean only one thing: the steady approach of our
Philadelphia Children's Festival
, entering its 37th year this May 20th through 23rd.
Like all large public gatherings, the Children's Festival was on extended hiatus throughout the pandemic and had a soft return in 2022. This year, it will look more the way our audiences remember it, with live performances of dance, theatre and music for pre-K to middle-school students. Shadow-illusion company
CATAPULT
invites audiences into a world made entirely of light and its absence;
Indigenous Enterprise
, a dance troupe representing a range of American tribal backgrounds, fuses traditional ritual dance with the immediacy of hip-hop.
Literature to Life
, a company committed to minimalist adaptations of classic literature and educational engagement, presents its one-actor version of Lois Lowry's beloved
The Giver
. Fans of author Todd Parr's vibrantly colored, childlike drawings will enjoy Mermaid Theatre of Nova Scotia's adaptation of his stories in
It's Okay to be Different
.
Something to celebrate at this year's Festival is our recent
KultureCity certification
as a sensory-inclusive venue, the first such designation in Philadelphia for a performing arts venue. PLA's KultureCity toolkit includes resource bags that patrons can access at the Box Office, as well as dedicated quiet spaces throughout the Annenberg Center. The Saturday, May 20th performance of BKBX
Kids!
's playful
Destination: Everywhere
will be PLA's first performance specifically geared for audiences with varying sensory needs and include accommodations like spaced seating and a tech-friendly row for patrons who prefer device access during the show.
Destination: Everywhere
, though, is inclusive by design, and the additional BKBX
Kids!
performances will also invite movement and noisemaking while featuring live ASL interpretation.
We're hoping the good weather is on a streak so that families and school groups can enjoy the Festival PLAYground on the Annenberg Center Outdoor Plaza, with free Sunday performances by bilingual musical duo
123 Andrés
(tip: say it in Spanish!) and local favorite the
Give & Take Jugglers
. Partners from arts organizations across the city will offer activities and games for children, families and teachers, including the Free Library's Instrument Lending and Children's Departments; Philly Children's Theatre; Fleisher Art Memorial's ColorWheels; The Clay Studio and many more. BKBX
Kids!
will also host a mime workshop for children and caregivers on Sunday, May 21st (never fear—talking is allowed!).
Visit
PennLiveArts.org/childrensfest
for more details and to purchase tickets. We can't wait to welcome families to our Children's Festival May 20-21 and school groups May 22-23.
related events