5 Questions with Arturo O'Farrill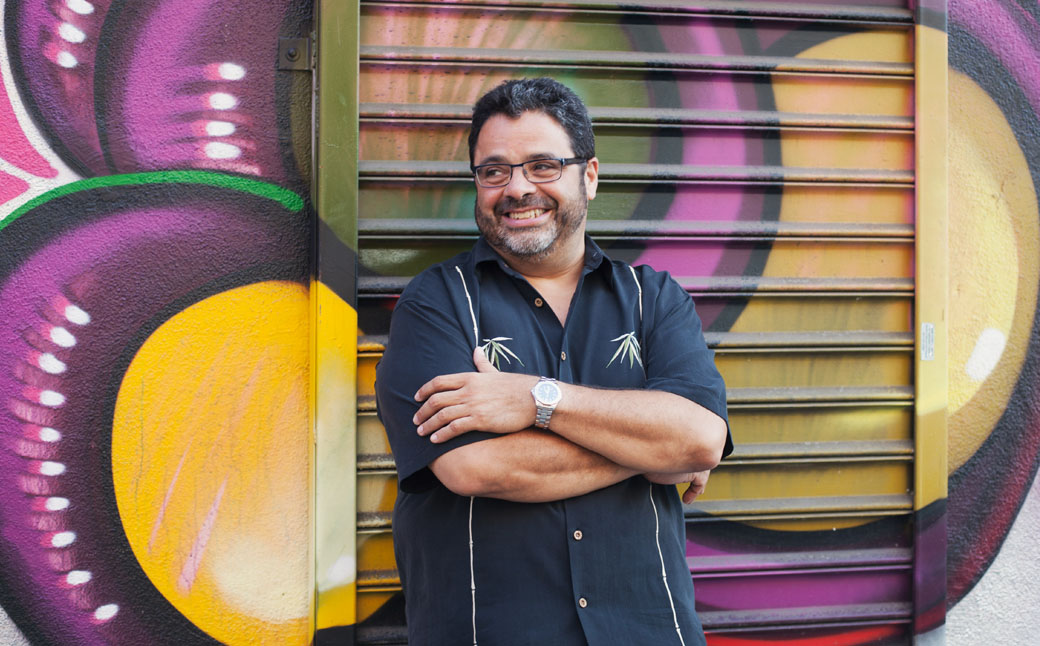 Six-time Grammy® Award-winner Arturo O'Farrill returns to our stage April 13 with his Afro Latin Jazz Orchestra. A Latin jazz visionary and part of our ListenHear series highlighting influential composers of today, we connected with O'Farrill to learn more about him in just five questions. Enjoy!

1) What first got you into music?
It was expected of a firstborn Latin male to follow the family business (my father [Chico O'Farrill] was a famous Afro Cuban composer) and so I was given piano lessons. I had talent, so I was sent to the Manhattan School of Music. I played the usual Mozart, Bach and Beethoven but listened to Elton John and Earth, Wind & Fire. One day, I broke into my father's record collection, pulling out the first record I could. It was Miles Davis' greatest hits. The first piece was "Seven Steps to Heaven" and when I heard Herbie Hancock's solo, my life changed in an instant and I knew I was going to be a musician/composer.

2) What is your process for composing music?
My works are largely narrative driven. I get a big topic like global warming and using text, I describe the piece both musically and narratively on lined paper. Then, I pull out crayons and/or colored pencils and sketch whatever shapes are suggested to me by my words. I then begin to turn these shapes into melodic and rhythmic contours. Eventually, they assemble themselves in my brain into larger entities and a composition is born.

3) What projects are you working on currently?
A setting of Langston Hughes's poem "I Dream a World" for jazz trio, string quartet and voice. I am also working on an opera called Lucero based on the hate crime murder of an Ecuadorian immigrant in 2008.

4) How does your work comment on current social or political issues?
My entire life is turned towards bearing witness to the unspeakable cruelty of the socio-economic injustice in our nation but also throughout the world. We are seeing the destruction of human and ethical values and the disintegration of humane governance based on partisan political division and motivated by false notions of patriotism, religious intolerance and a war on the emerging reality of a black and brown planet that is increasingly led by women.

5) Which of your past collaborations or partnerships were the most memorable and why?
I collaborated with Dr. Cornel West on his exploration of the four questions raised by W.E.B. Du Bois in his seminal work "The Souls of Black Folk." Dr. West is seen as a controversial figure because he asks the hard questions and holds our feet to the fire. I love him for this.

Bonus question: I never start my day without _________.
Prayer and meditation, ritual and gratitude. Not to an old, bearded man on a cloud, but rather to infinite reality of a divine mystical order that we can't possibly begin to understand without grace.
related event