Jamey Hampton, Ashley Roland and the unsurpassable BodyVox
Posted September 15, 2020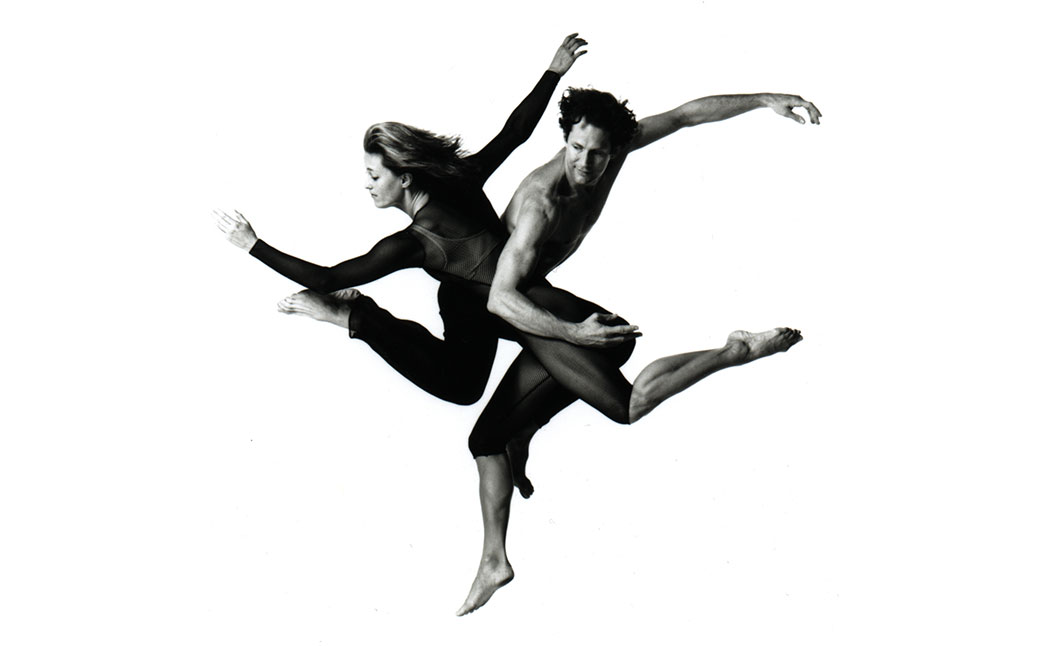 Audiences have been wooed for decades by the impressive physicality and larger-than-life theatricality of
MOMIX
,
Pilobolus
, I'm So Optimistic (ISO) and
BodyVox
. Jamey Hampton and Ashley Roland, the Emmy award-winning choreographers and founders of BodyVox, are a major part of the mayhem, memories and magic comprising this incredible legacy of inventiveness in dance. The husband-and-wife duo, who spent years touring the world with Pilobolus, MOMIX and ISO, founded BodyVox in 1997, since creating at least 30 original shows, 12 films and three operas, encompassing more than 200 original dances.
In 1986, Hampton and Roland appeared in MOMIX's first performance on the Dance Celebration Monday Night Series. The unforgettable program included Woomen (1983) by Hampton and Daniel Ezralow, Fever (1984) by Roland, and Skiva (1983) and Mr. Seawater's Pool (1985) by MOMIX founder Moses Pendleton, Hampton, Ezralow and Morleigh Steinberg. Hampton and Roland returned with ISO in 1988 to perform their witty duet piece, Scare Myself, and Captain Tenacity, the hilarious signature solo work in which Roland, dressed as a Velcro-clad superhero, runs, jumps and sticks herself onto a wall, defying gravity to thunderous music by Richard Wagner. Both works reappeared sporadically over the years in BodyVox programs and at Dance Celebration galas. Read more...