5 Questions with Wang Lu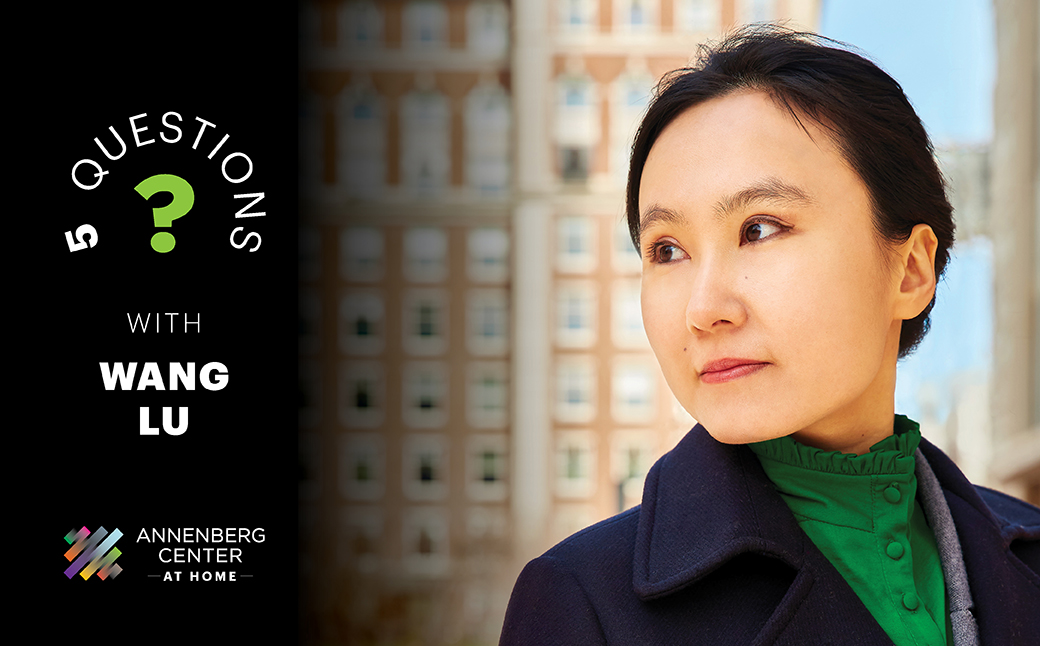 We are thrilled to be partnering with The Crossing for The Month of Moderns 2021, offering three outdoor music programs performed outdoors across the Philadelphia area. This annual summertime festival features numerous world and U.S. premieres, including the At which point by composer Wang Lu. Based on Forrest Gander's raw, brutally honest poem Beckoning, the score is described by The Crossing's conductor Donald Nally as an "ongoing, florid recitative – a musical language bursting with potential song yet intent on the concentrated delivery of words. Transparent and fragile, each phrase from one singer to another, across the rolling meadow of Awbury Arboretum." Let's get to know Lu in five questions!
What first got you into music?
I grew up in a musical family. I saw how much my parents, aunts, uncles and grandparents enjoyed singing Chinese opera, folk songs and playing accordion together with their friends. I always associated music-making with the people I love and our community.