5 Questions with Jarrod Takle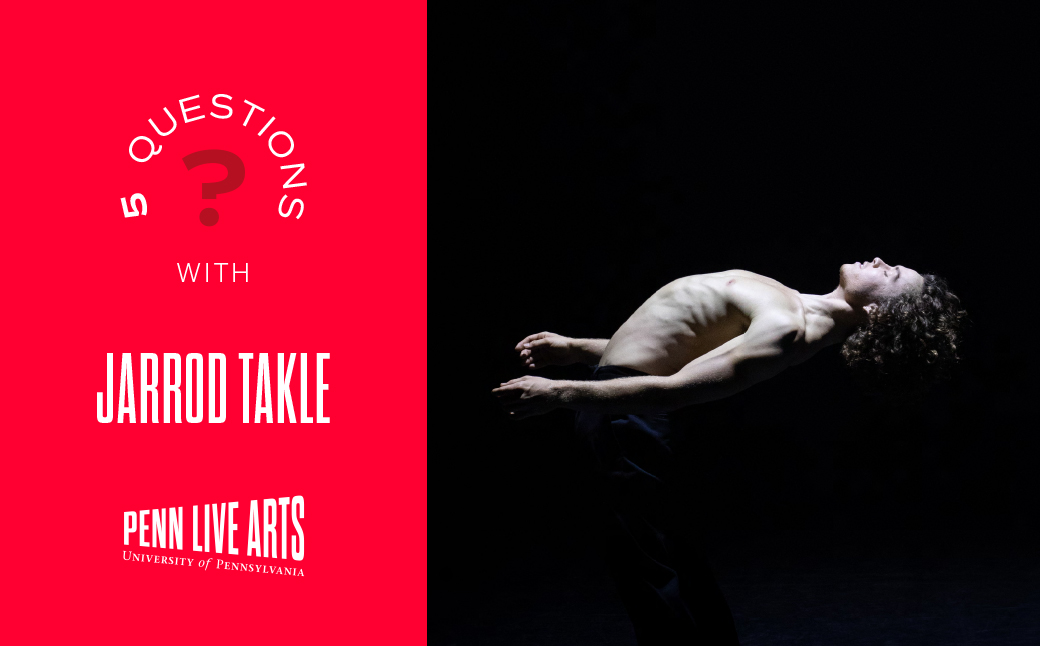 Circa's smash hit,
Humans
, had its U.S. premiere on our stage back in fall 2018, and we are thrilled to welcome this bold, Australian circus troupe back in March with its newest work,
Humans 2.0
. As we await this spectacular production, let's get to know a bit more about longtime Circa ensemble member Jarrod Takle in just five questions!
1) What is your earliest memory of circus arts?
I remember seeing Cirque du Soleil on television as a child. I must have been about five years of age, and it stayed embedded in my brain for at least a year until my parents enrolled me in a local recreational youth circus program (probably an attempt to stop me cartwheeling into furniture).

2) What projects and productions are you currently working on?
I am currently touring the U.S., where we have just premiered Sacre, the newest of a myriad of shows in repertoire. Before that we were in Lyon, France bringing Maria de Buenos Aires, an entirely new creation, to life in collaboration with two opera singers, two contemporary dancers, 11 acrobats and an entire orchestra at the esteemed Opéra National de Lyon. We are frequently shifting between new and existing projects like this, and it is a slightly addictive way of working – a heady cocktail of challenge and adrenalin.

3) What inspires you to create?
A million things. The wonder and terror of digging and not knowing what you'll unearth. The momentary suspension of disbelief. Witnessing the work of other artists. A strong cup of coffee. And, when all poetic motivators have shriveled up, a rapidly approaching deadline.

4) Name a few artists you love that everyone should check out.
I find a lot of inspiration in literature. Joan Didion, Milan Kundera and Anne Carson are three different writers who have rearranged my particles for the better. If we are talking about music, I will point anyone with eardrums toward Aldous Harding, a New Zealand artist who will make you weep and transcend.

5) Do you have any lucky rituals, superstitions or objects?
A fair few idiosyncrasies have materialized over the past few years, I often wonder whether the inconsistency of touring is to blame.

I listen to classical music before performing.
I usually wear two pairs of socks in any theatre and only remove them directly before walking onto stage.
I set alarms on multiple devices before sleeping.
I invariably chug an entire bottle of water at every airport (an enforced ritual in this case... airport security... every time).
related event