5 Questions with Ali Doughty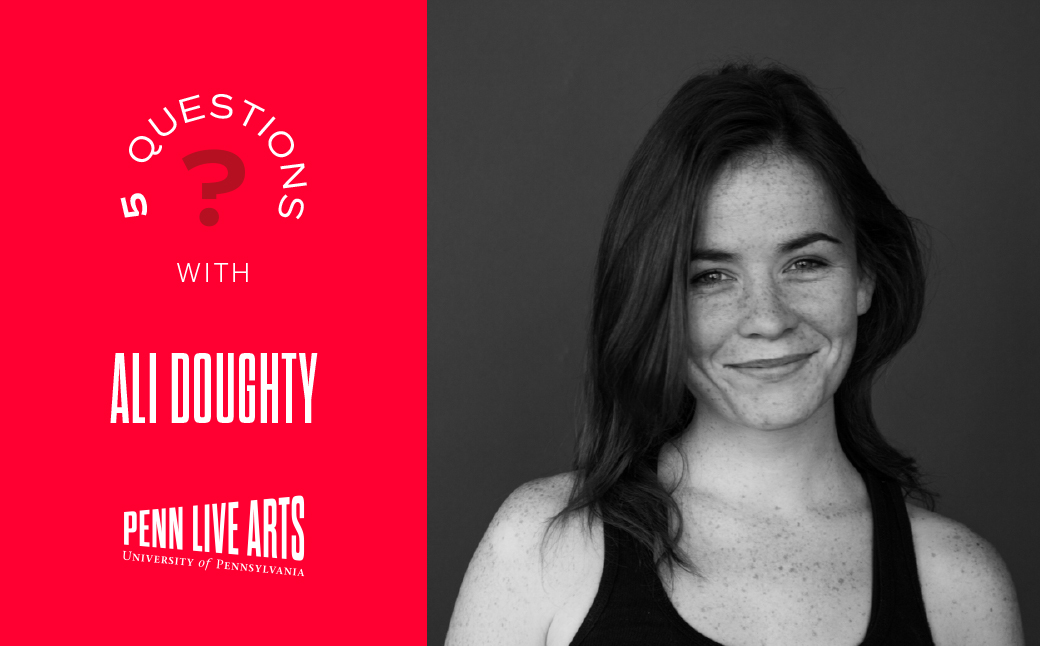 Ali Doughty grew up in the Philadelphia suburbs, studying Irish dance at the McDade-Cara School of Irish Dance. She's now a World Champion Irish dancer and will be gracing our stage with Chicago's
Trinity Irish Dance Company Feb 18-19
. We were eager to connect with Doughty and learn more about this amazing local talent in just five questions.
1) What first got you into dance?
When I was eight years old, my mom signed me up for Irish dance summer camp at McDade (now McDade-Cara), our local Irish dancing school, as a way to learn more about my Irish heritage. Ever since then, my dancing shoes have followed me everywhere! I feel very grateful to my teachers Sheila Sweeney, Annmarie Sheehan, and Maureen Hegarty for giving me such a wonderful dance family to grow up in - who would have known that my first dance camp would eventually lead to dancing professionally with Trinity Irish Dance Company!

2) What is your earliest memory of dancing?
When I try to think of my earliest memory of dancing, I cannot think of just one instance specifically…I feel like I have always been dancing! One of my favorite earliest memories is dancing in the annual St. Patrick's Day parade in Philadelphia. My grandmother (who is from Ireland) would always take the bus down to the city and spend the day with me. She would always have the best snacks, and most importantly, I got to spend the whole day with her, something I treasured just as much as the opportunity to share my love of dance with the community.

3) What inspires you to perform?
When performing, I am driven by the understanding of TIDC's importance for our art form, which has become a world of formulaic and overly commercialized Irish dance productions. I know that when I step on stage, I don't just have a responsibility to honor the integrity of the work but to honor the roots of this ancient, traditional form. I am grateful to be a part of a company that honors the rich history of Irish dancing while pushing the boundaries in a unique way. Each piece we perform opens new possibilities for this beloved form, and I love being able to alter the preconceived notions audiences have.

4) What role does the dancer have in today's world?
Dancers, like artists of many forms, play an important role to convey messages of hope, resilience and joy. But the unique nature of dance - where the artist is actually the art itself - allows for a more profound form of connection with an audience. Much like the way dance becomes an escape for the artists on stage, a live dance performance allows an audience to pause and immerse themselves in someone else's movement. The physicality and raw power of dance provides a powerful opportunity for people to slow down and disconnect from the craziness of a fast-paced world.

5) Which of your past collaborations or partnerships were the most memorable and why?
One of my favorite experiences was working with tap choreographers Michelle Dorrance and Melinda Sullivan. Tap and Irish dance share unique and intertwined histories, and exploring their differences and similarities opened the creation of an entirely new form. This exploration resulted in one of our newest pieces, American Traffic, which will have its Philadelphia premiere with Penn Live Arts!
related event