Penn's Music Department returns to live performances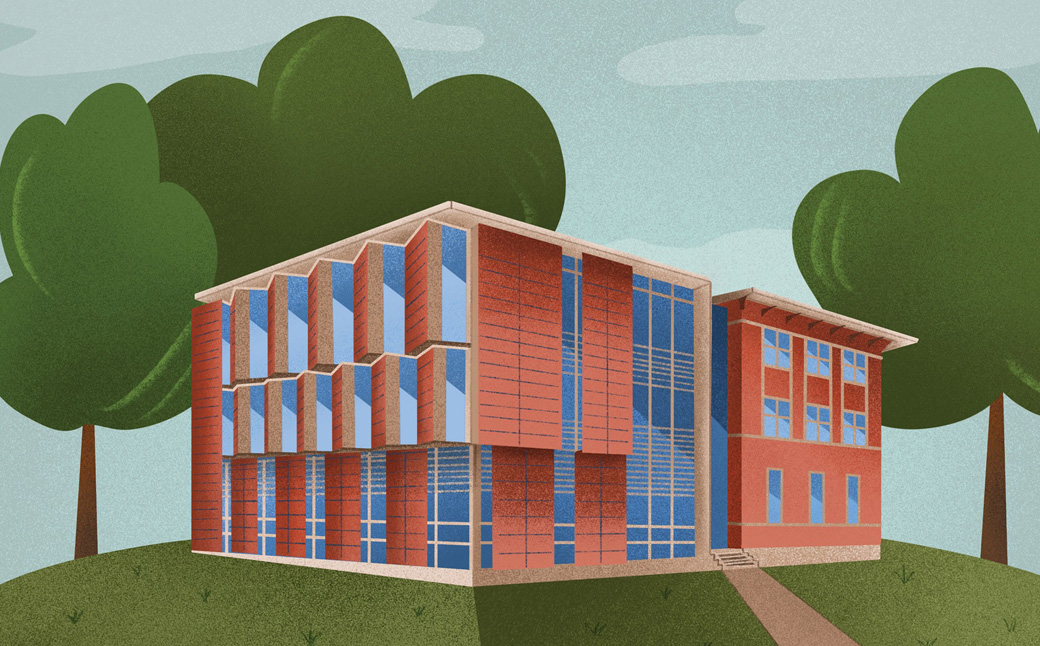 Let me begin by saying that it is an honor to be asked to submit a blog post for Penn Live Arts on behalf of the Music Department. We are certainly grateful to be a partner with PLA.
The Penn Music Department's performance programs offer students of all musical backgrounds the chance to develop their musical skills through ensemble performance and private instruction. Our hope is that our performances not only give students and other community members an outlet for creative expression but that they also serve to enhance the cultural life on campus.
We also present a variety of professional performances. These include concerts by the Daedalus Quartet, the Music Department's ensemble-in-residence, and other guests, many of whom present the music of Penn faculty composers and graduate student composers.
Now that we are back to making music in person again, we are excited to continue to offer our performances to the wider Penn community, and we have a full slate of concerts scheduled for the spring semester.
Last spring, the Music Department lost one of its long-time faculty members when composer
James Primosch
passed away. One of the musical highlights of the coming semester will be a concert to honor his memory and his music. Among the guests who will honor him with their performances will be the Daedalus Quartet, The Crossing with Donald Nally, artist-in-residence Meg Bragle, Charles Abramovic, Lucy Fitz Gibbon and Ryan McCullough. This special performance will take place on Sunday, February 27 at 7 PM in the Annenberg Center's Prince Theatre. A small sample of Primosch's contribution to the music world will be on display by world-class artists during what is sure to be a concert to be remembered.
This year, the Music Department has been fortunate to welcome
Yarn/Wire
, an ensemble dedicated to the performance of contemporary music. They visited our graduate composers during the fall and will continue to present workshops and readings this spring. The residency will culminate in May with a performance of several of our grad students' pieces.
We are especially excited to have our student ensembles return to in-person music-making after doing so remotely for a year. All last year, our ensemble directors continued to work with students to make music in creative ways despite the limits brought on by the pandemic. As happy as we were to be able to make that work, I think I speak for everyone when I say that there is nothing that compares to making music together, in the same room, with people who really love doing it. Being able to perform for live audiences again makes it even more special. If there is one thing that the pandemic has given us, it is perhaps a renewed excitement to collaborate and share our music as we had before. I, for one, don't think anyone will be taking that for granted for quite some time.
All of our student groups are getting ready for important performances, most of which will happen in April. In what will be among the larger concerts, in terms of the number of performers, the
Penn Symphony Orchestra
(Thomas Hong, Music Director) will present Gustav Mahler's Symphony No. 2 on Saturday, April 23 in Irvine Auditorium. We expect that this performance will capture the students' enthusiasm in returning to live music after so much time away from it. We will also present exciting performances by other larger groups, including the
Penn Chorale
(Elizabeth Braden, Music Director) on Saturday, April 2 and the
Penn Wind Ensemble
(Michael Ketner, Music Director) on Sunday, April 3.
The Music Department is also very proud of its smaller group programs, and they will all be on display in the coming months. The
Baroque and Recorder Ensembles
(Gwyn Roberts, Music Director) and
Collegium Musicum
(Meg Bragle, Music Director) present music from the renaissance and baroque periods. Our outstanding
Penn Chamber
program (Thomas Kraines, Music Director) will perform a series of concerts at the end of April (dates TBD). The Music Department's flute group,
Penn Flutes
(Michele Kelly, Music Director), always presents a creative program of music written for (or arranged for) flute ensemble. In addition to her small choir (Collegium Musicum), Meg Bragle leads the
Opera and Musical Theater Workshop
, a vehicle for vocalists to perform solos and scenes from the opera and musical theater repertoire. And we can't forget about the
Penn Jazz Ensembles
(Dan Paul, Music Director), a program of small groups that perform a wide range of jazz styles.
We also offer students the opportunities to participate in world music ensembles, which focus on music from areas of the world that does not have a history of producing Western European-style music. The two world music groups we feature are the
Brazilian Samba Ensemble
(Michael Stevens, Music Director), which focuses on the percussion cadences originating in South America, and the
Arab Music Ensemble
(Hanna Khoury, Music Director), which has both choral and percussion components. In both cases, students learn about the culture surrounding the music they study. Both of these ensembles are very popular and do not require previous experience to participate.
All of these groups will be presenting performances on campus this spring. For all of the details, please see visit the
Music Department's website
.
I would like to again thank PLA for the opportunity to share what we do in the Music Department. I look forward to seeing everyone at our concerts throughout the semester.
Dr. Michael Ketner is the Director of Performance for Penn's Department of Music as well as the Director of the Penn Wind Ensemble.