5 Questions with Christopher Gruits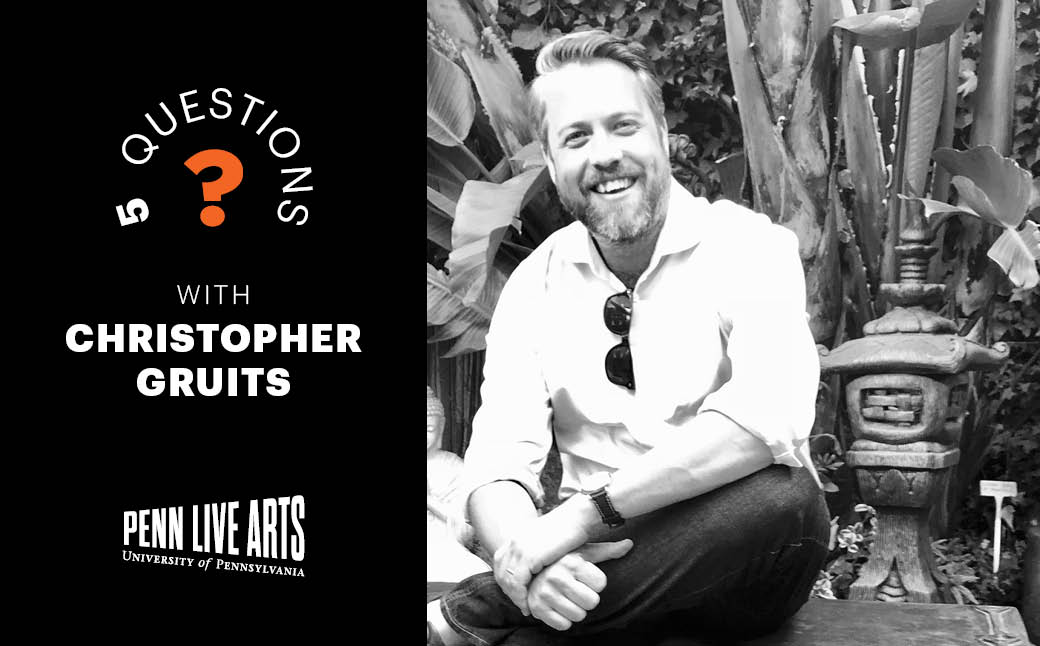 Our 5 Questions series takes us behind the scenes with artists and other personalities in the Penn Live Arts space. You may already know our Executive & Artistic Director
Christopher Gruits
, who appears onstage in person or virtually before shows, welcoming you and giving some insights into what you'll be seeing. Now, we turn the lens around and share about what Chris is thinking as we begin our 50th anniversary celebration. Plus, learn about some intriguing aspects of his life that you might not have guessed.
1. What does the new identity, Penn Live Arts, signify, both now and for the future?
Penn Live Arts really reflects where we are at this point in time. It honors our roots as a Penn institution, connecting us more closely to the University community. At the same time, it symbolizes our increasingly expanded programming outside the walls of the Annenberg Center. And, at its most basic, it reflects our commitment to live performance. Read more...