Announcing our summer internship funding awards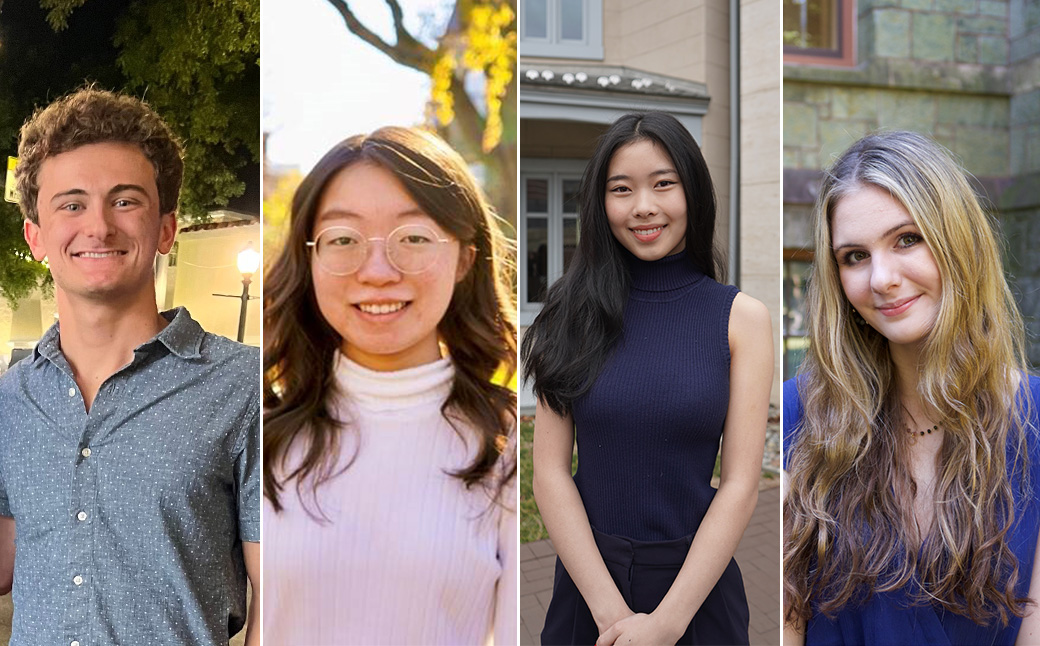 As another academic year draws to a close, we are delighted to announce four winners of our summer internship funding awards. Made possible by alumni support including gifts from the Class of '93 and Class of '72, these awards will enable students to accept internships in talent management, film production and television, and will support their moving and living expenses during summer 2023. A record number of applicants with a wide range of arts and entertainment career interests made the decision process competitive and challenging.
The winners are:
Evan Golinsky, C '24 – Creative Artists Agency, Los Angeles
Ejun Hong, C '25 – Walt Disney Family Museum and All Ages Productions, San Francisco and Philadelphia
Heather Shieh, W '24 – FilmNation, New York City
Lucy Gale, C '23 – Atlas Entertainment, Los Angeles
These funding awards are the first step in the establishment of our emerging career support program, which aims to offer a wide range of funded internships to Penn students pursuing careers in arts, culture and entertainment. The initiative will also collaborate with the robust array of arts support programs and centers on campus to reach the greatest possible number of students and amplify existing opportunities.

These awards will be presented formally at a ceremony and reception at Platt Student Performing Arts House on Saturday, May 13 during alumni weekend.

Congratulations to the winners!