Make the Nevers Possible: Our Path to Sensory Inclusion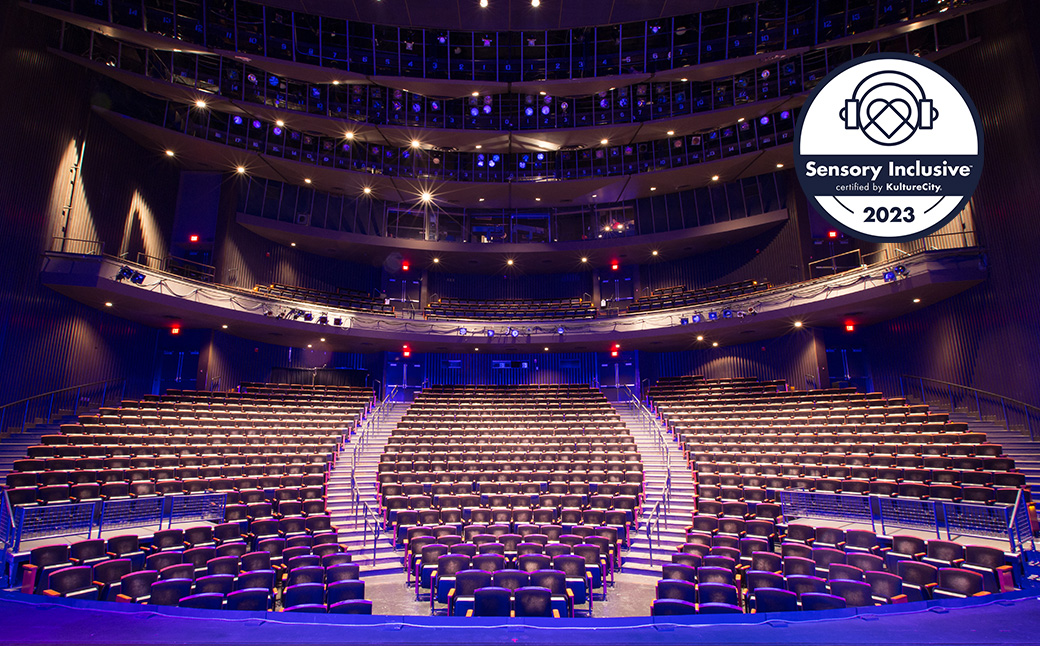 At the beginning of 2023, we partnered with
KultureCity
to make the Annenberg Center the first performing arts venue in Philadelphia to be
sensory inclusive certified
! With this certification, we join the ranks of Lincoln Financial Field, the Liacouras Center, Citizen's Bank Park and hundreds of locations across the country. Through KultureCity, the nation's leading non-profit in sensory accessibility, our team has committed to providing a more inclusive experience for all, with newfound training in assisting patrons with sensory processing needs.
After a chance encounter with KultureCity at an industry conference, we knew a partnership was in our future. Inclusion and belonging have been longtime priorities for Penn Live Arts (PLA). Obtaining this certification was a step closer to ensuring we are doing everything we can to provide an outstanding experience for all. For someone with sensory processing needs, performing arts venues may cause a bit of trepidation. The sounds, lighting and large crowds can be overstimulating and cause people to choose to withdraw from these kinds of experiences. With the help of KultureCity, the PLA team is now trained to better assist guests by offering sensory bags with fidget tools, feeling thermometers, noise-canceling headphones, weighted lap pads, a know-before-you-go social media story, and a quiet space if guests need time away from the performance or event to cool down.
This certification signifies our commitment to creating a place that is accepting and inclusive of all. Current statistics show that one in six individuals in the United States has a sensory processing need*. This is a common medical condition where the brain has trouble receiving and responding to information acquired by the senses. It's important to remember this does not strictly impact children. For example, adults with dementia or Parkinson's disease, stroke patients, military veterans or others with PTSD may experience a sensory processing need.
Since the announcement of our certification, we have had multiple individuals sign out a sensory bag, weighted lap pad and/or noise canceling headphones. Use has increased during the school group audiences of our weekday Student Discovery series and more so in May, with our annual Philadelphia Children's Festival, where many attendees were grateful to have access to the sensory bags.
This year's Children's Festival also featured a sensory friendly performance from BKBX
Kids!
,
Destination: Everywhere
. In a welcoming introduction, the show's emcee encouraged movement and noise from audience members, noting they should do what would make them the most comfortable. Additionally, a technology zone was available for anyone who wanted to make use of a tablet or electronic device during showtime. The performances also featured ASL interpretation through Hands UP Productions, a Philadelphia-based sign language interpreting service focused on the performing arts and other cultural events.
We are incredibly excited to expand our offerings for those with visible and invisible disabilities alike. Our team will participate in the annual KultureCity recertification process this coming fall, ensuring sensory inclusion practices remain top of mind. We consider this to be an ongoing and evolving pursuit, as we learn more about the needs of our audiences and the ways we can help promote inclusive access to the arts. We fervently believe that the arts are for all and echo KultureCity in vowing to "make the nevers possible."
*
KultureCity