Event Archives
Buy Tickets
A Period of Animate Existence
Pig Iron Theatre Company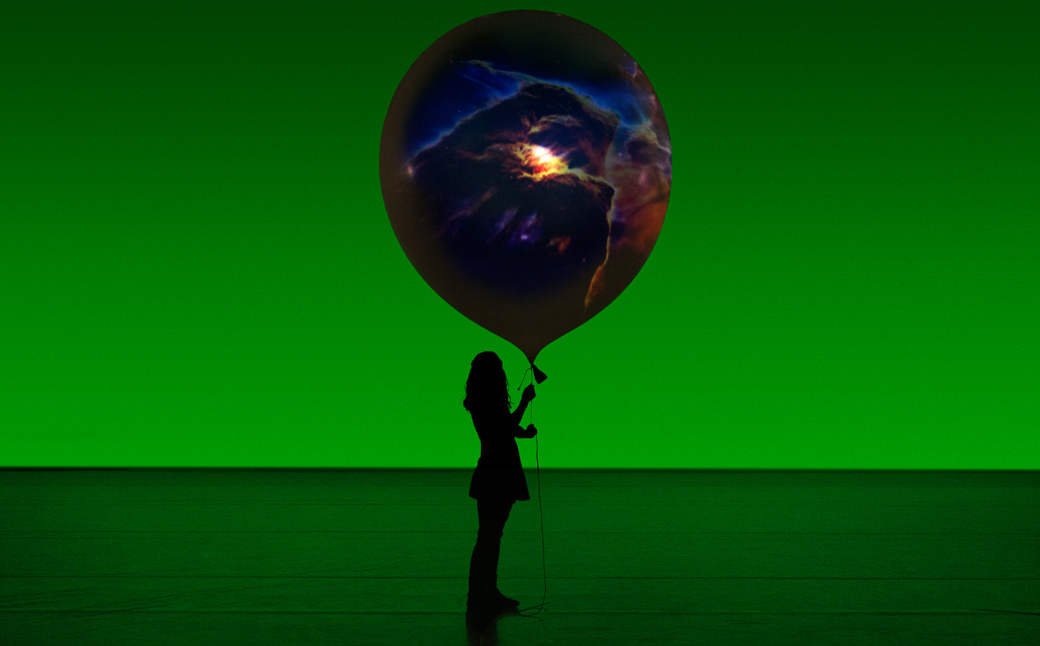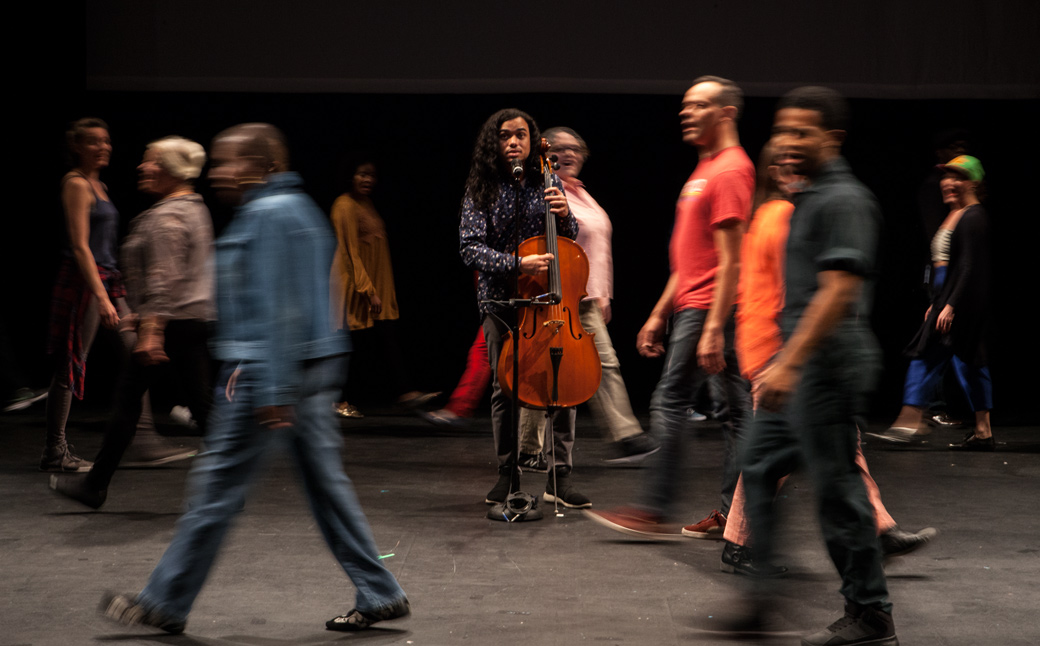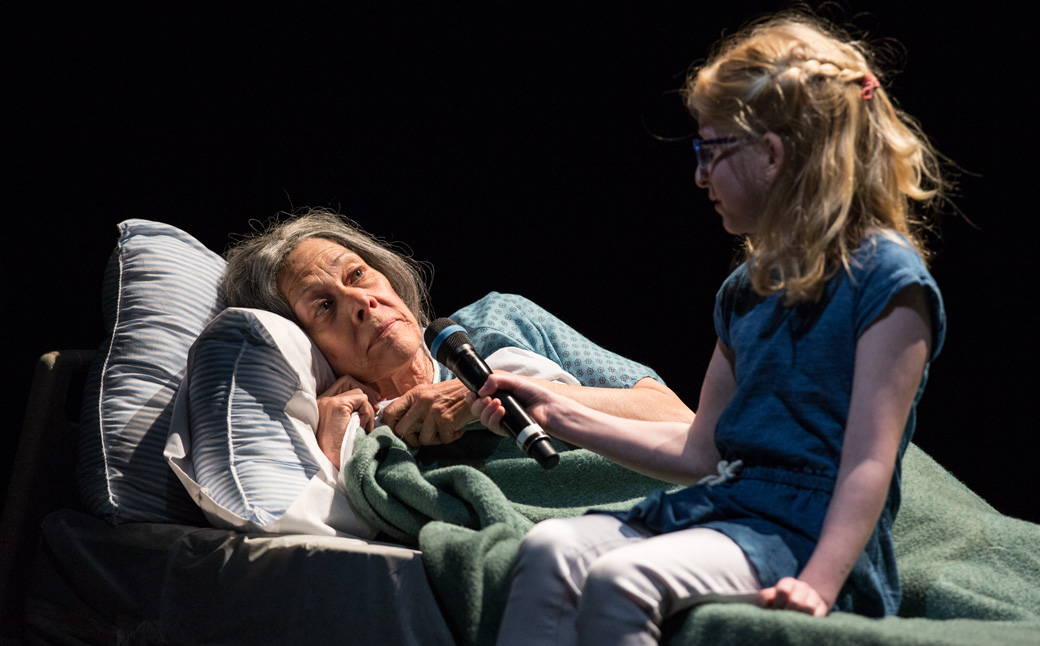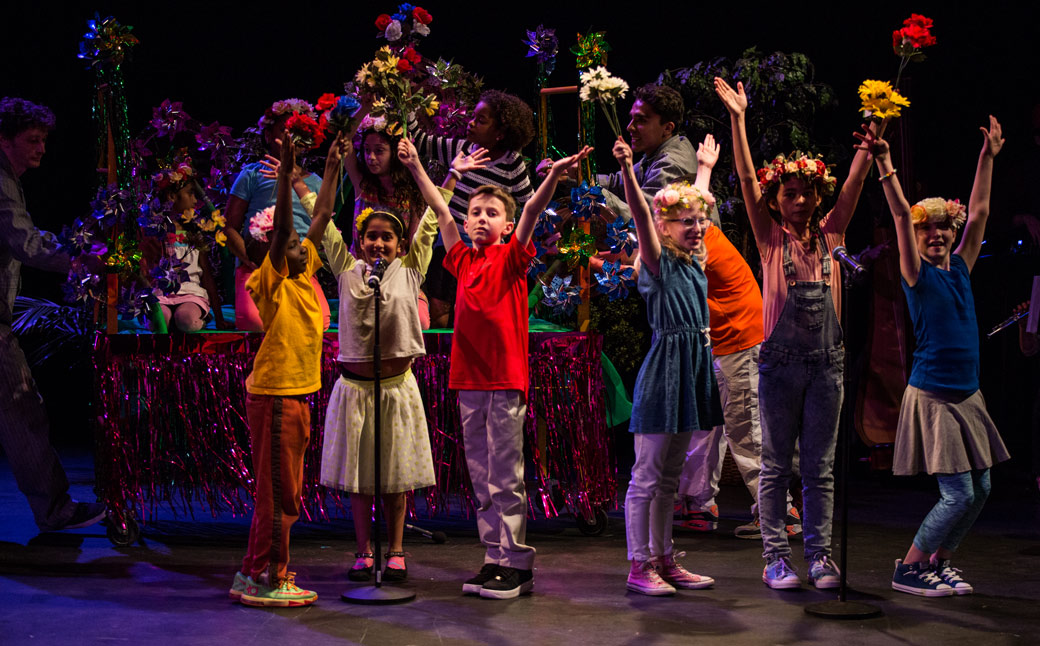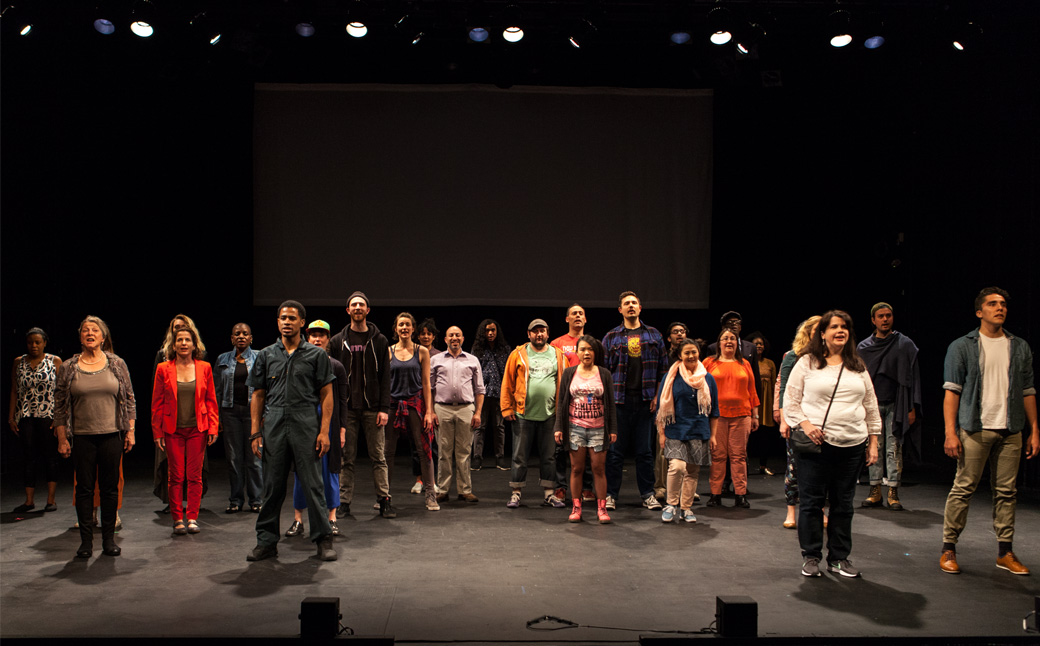 September 22 – 24, 2017
Zellerbach Theatre
PLA Presents
World Premiere // Philadelphia Premiere // Annenberg Center Debut

An epic synthesis of theatre, music and design, this world premiere commissioned work contemplates a future of ominous environmental predictions and rapid technological change. This five-movement production echoes the style of a 19th-century symphony to create a unique mood, tempo and texture that unite to tell the perspectives of children, elders and machines. Featuring Philadelphia's Grammy®-nominated chamber choir, The Crossing, New York's Contemporaneous chamber orchestra, and members of the Philadelphia Boys Choir & Chorale and Philadelphia Girls Choir, and Philomusica, A Period of Animate Existence forces contemplation of life's trajectory and the role we play in shaping the future of our planet.
Performances
Friday, September 22 @ 8 PM
Saturday, September 23 @ 2 PM
Saturday, September 23 @ 8 PM
Sunday, September 24 @ 2 PM
Sunday, September 24 @ 7 PM
SUBSCRIBE AND SAVE
Artist Information
Program Notes
[PDF]

A Period of Animate Existence is co-commissioned and co-presented by the Annenberg Center for the Performing Arts at the University of Pennsylvania and FringeArts.

A Period of Animate Existence was developed in part during residencies at the Baryshnikov Arts Center, School of the Arts at SUNY Purchase, Swarthmore College and EMPAC/Experimental Media and Performing Arts Center, Rensselaer Polytechnic Institute. Rothenberg, Lien and Herion were artists-in-residence at the Penn Program in Environmental Humanities for 2016-17.



Major support for A Period of Animate Existence has been provided by The Pew Center for Arts & Heritage, with additional support from the William J. Cooper Foundation (Swarthmore College), the American Composers Forum (funds provided by the Jerome Foundation), the Wyncote Foundation, Tom and Carol Beam, David and Linda Glickstein, the Henry Schimberg Charitable Foundation, the Independence Foundation, the National Endowment for the Arts, and New Music USA, made possible by annual program support and/or endowment gifts from Andrew W. Mellon Foundation, Francis Goelet Charitable Lead Trusts, The Fidelity Foundation, The Rogers & Hammerstein Foundation, Anonymous.

Photo credit: Maria Baranova