5 Questions with Ulysses Owens Jr.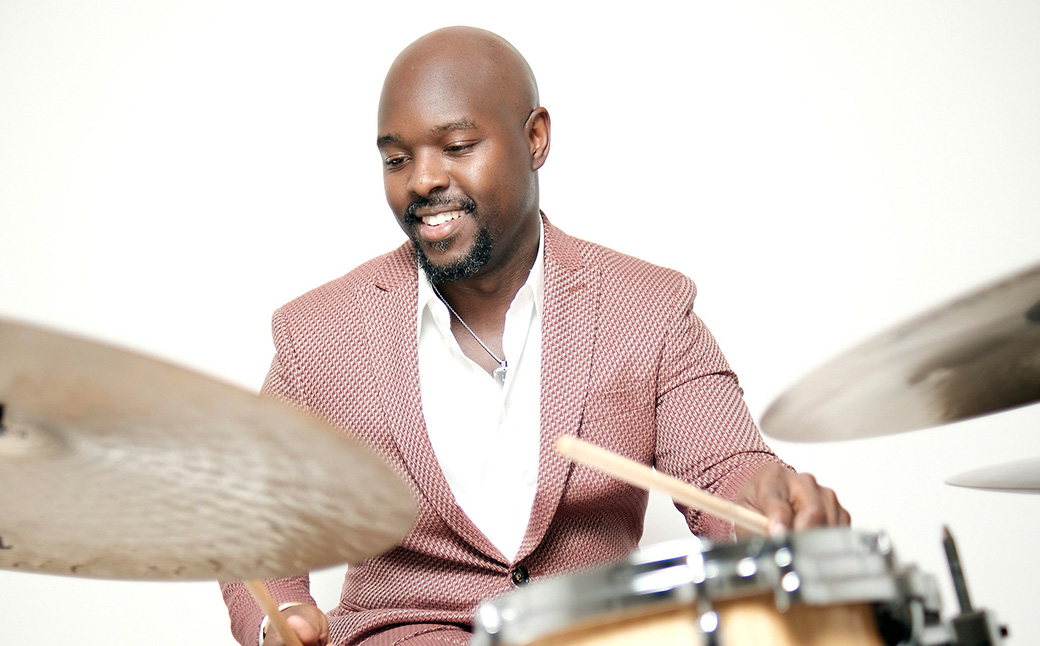 Grammy® Award-winning jazz trailblazer Ulysses Owens Jr. returns to our stage on Oct 29 with his high-octane big band, following his incredible Philadelphia debut performance last season. "A fiery and creative drummer," (DownBeat) Owens connected with us for today's 5 Questions feature, sharing insight into the guiding forces that propelled his career and current work.
1) What first got you into music?
I am a child from the Black Pentecostal church in the south, so I was essentially born into music; my mother was a choir director, and my dad was the sound person at church. My whole family sings, and I have cousins who are really talented at music.
2) Who are your biggest influences?
Wynton Marsalis and Art Blakey are huge influences for me because of their musicianship and how they leveraged it to transform cultures and the world. My career in NYC is a product of opportunities afforded to me by Wynton Marsalis via Juilliard, and a host of other opportunities he created for me. Art Blakey's band was an institution and launched the careers of many great jazz musicians, namely Wynton Marsalis, Branford Marsalis, Steve Turre, Mulgrew Miller and too many other musicians to name. I always loved the idea of a musician's worth transcending the bandstand through mentorship and helping others evolve and become.
3) What projects are you working on currently?

Generation Y Band - new album A New Beat will be released in 2024, with a few singles preceding it
Ulysses Owens Jr. Big Band
Don't Miss A Beat (my family's nonprofit organization)
SF Performances Educational Residency
Drumeo (online jazz drumming course)
My upcoming book with Hal Leonard, Jazz Big Band for the Modern Drummer: An Essential Guide to the Large Ensemble
4) Name an artist you love that everyone should check out.
Anthony Hervey's new album, Words from My Horn, which I produced.
5) How does your work comment on current social or political issues?
I am an African American male in America that lives in Florida and works in NYC. Who I am and am allowed to be in both of those spaces is largely affected by today's politics. Particularly living in Florida, my focus is on children of color because of how there are laws and policies being aimed directly at them negatively.
Bonus Question: What do you do to clear your head when you need to?
I really enjoy reading and quiet time while driving or traveling. Sometimes I will just turn my noise canceling headphones on and have no music playing so I can clearly hear my thoughts.
related event