5 Questions with Natacha Diels
Special Features Music New Music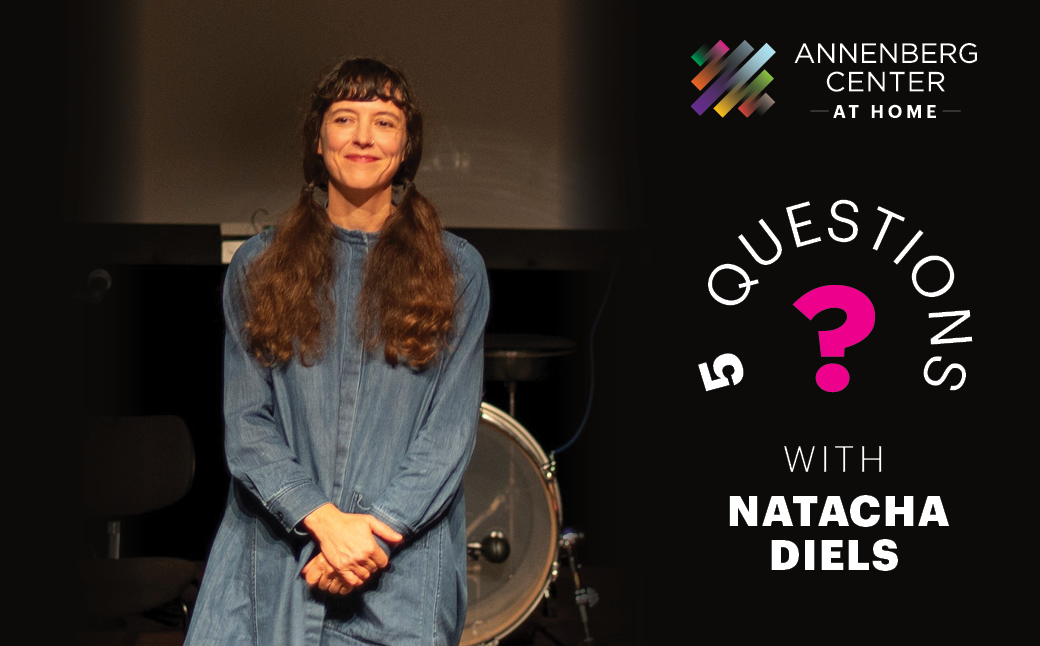 We continue our new series aiming to discover more about Annenberg Center artists, Penn faculty and others whom we find interesting in just five questions. This time, we're featuring
Natacha Diels
who will be joining Penn's music department faculty this fall. A founding member of the innovative
Ensemble Pamplemousse
, Diels is a composer who integrates visual and sound art with touches of whimsy and irony to reflect on the human condition. Read on to learn more about Natacha Diels.
1. What themes do you pursue in your work?
I primarily consider myself a collage artist— using as source material existing concrete music/sound/video. I do this to repurpose the emotional response to the material, pay respect to others, mark history through relevant reference, and also largely because of the sheer joy of creating in this manner. Broadly, I attempt to make art that approaches life and currently, highlights its absurdity by treading the tenuous line separating profound mundanity and a nearly fantastical loss of touch with reality. Read more...