Join Pilobolus to connect through balance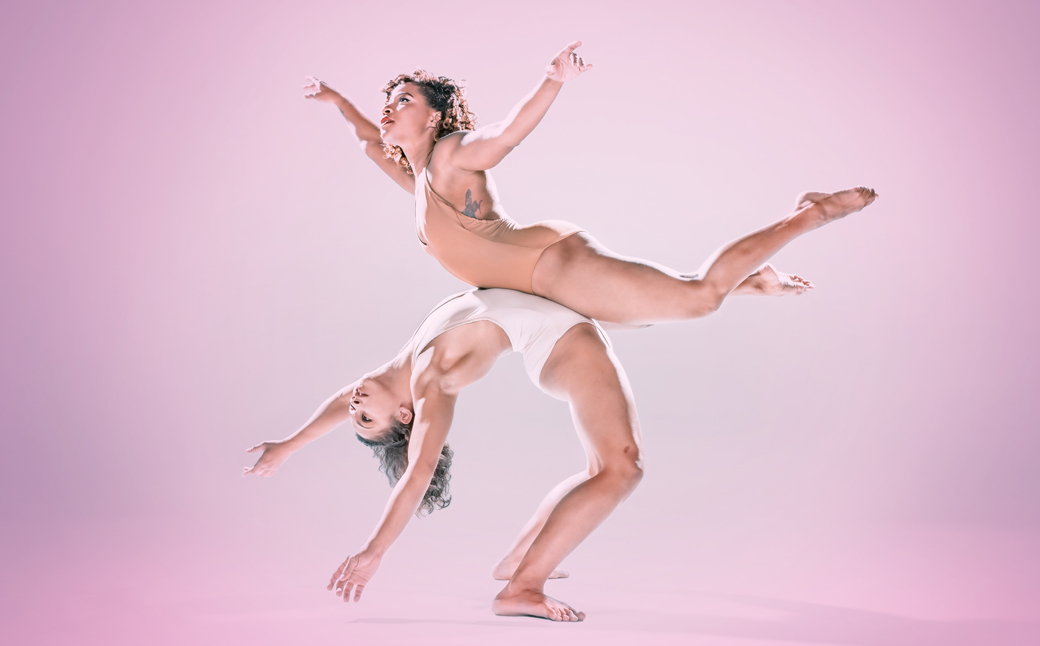 Balance is an important aspect of our daily lives. Most people don't notice an issue with balance until they fall, but it begins to decline between the ages of 40 and 50. There are simple, accessible exercises you can use now to maintain and even improve your balance and stability before it becomes a problem.
There are several reasons to begin balance training:
Age-related loss of balance – Falls are the leading cause of injuries in older adults, and most don't think about balance until they fall. Improving balance increases independence and quality of life.
Recovering from injuries – Rebuilding balance is an often overlooked but crucial component in recovering from injury.
Living a sedentary lifestyle –Too many of us sit all day staring at screens, dissociating from our creativity and body.
Balance hinges on three factors: vision, proprioception (your ability to know where you are in space) and the vestibular system. An effective balance training program should include exercises for all three of these areas. A 2015 review study shows that three to six balance training sessions per week can improve balance.
Pilobolus believes everyone can benefit from better balance. That's why we created Connecting with Balance, a program developed over six years of field research, which began as an experiment in our local gym, and grew to 12-week sessions in our local community and senior centers. The Pilobolus dancers use the movements from this program during warm up to prepare their bodies and brains for the challenges of our extremely physical work. And several of our dancers have used the program while recovering from injuries.
And now, we are so excited to bring this class to you! Join me on Tuesday, January 26 at 7 PM via Zoom. This one-hour workshop is free and open to all levels of ability with modifications and varying intensities to meet the needs of attendees. For this class, you will need a chair, a small can or plastic cup, a tennis ball (or other small ball) and a little open floor space. Click here to register.
Emily Kent joined Pilobolus in 1999 as dancer, collaborator and teaching artist and now serves as Education Director. She has created programs to bring Pilobolus's ideals of collaboration and improvisation to people of all ages and abilities around the country including Pilobolus @ Play, the flagship touring education residency, Connecting with Balance, a program for the aging population, and The Pilobolus Teaching Manual, to share Pilobolus techniques with teachers.