Remembering Julia Lang Mally W'83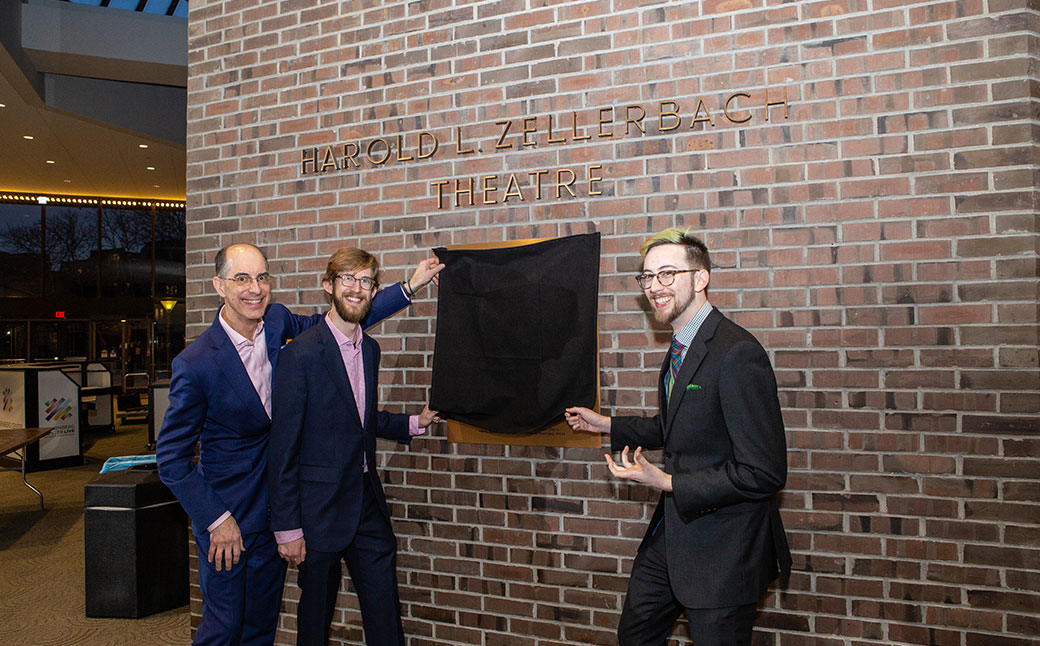 As we move into 2021 and look towards a brighter future with in-person performing arts, we are also reflecting on where we were at this time last year: all together, in our Zellerbach Theatre. One year ago, on January 31, 2020, we gathered with our board member Ed Mally W'83, along with a group of his family and friends, to honor the memory of Ed's late wife on her birthday. The evening was the official dedication of the Julia L. Mally, W'83 Stage, and a prelude to Spanish Harlem Orchestra's performance on the newly named stage. Since then, we have presented many more artists on the Julia L. Mally, W'83 Stage, from before we temporarily closed our doors for the COVID-19 pandemic through now, as we continue to stream live, real-time performances.
Led by a passion for the arts
Ed met his future wife, Julia, through his roommate at Penn's new student week in 1979. Little did either of them know at the time, but that moment was the spark of a great love that grew to cherish the performing arts. While she was a student, Julia was a member of the Penn Players—the oldest student theatre group at the University. After their time at Penn, Ed and Julia attended countless theatre performances in New York, Philadelphia and locally in Westport, CT. Now, serving as a member of the Annenberg Center Board of Advisors, Ed continues to celebrate his and Julia's shared passion for the performing arts.
Prolific supporters of Penn, the Mallys found meaning in giving back to a place that provided them with a lifetime of love and laughter. After battling breast cancer for eight years, Julia passed away in 2018. For Ed, the opportunity to name the stage in our Zellerbach Theatre was the perfect way to honor Julia's legacy. Over time, the gift became a group effort, with friends and family who were part of Ed and Julia's community at Penn contributing to the naming of the stage.
"Julia loved that the performing arts help to forge ties between Penn and Philadelphia." – Ed Mally
Ed could not have identified a more perfect tribute to Julia. Every season, the Julia L. Mally W'83 Stage welcomes professional local, national and international artists across dance, music and theatre. The stage hosts regular Student Discovery performances by our season artists for local K-12 students. It is the home for rehearsals and shows by Penn's dozens of student performing arts groups and a popular choice for activities ranging from Penn Commencement to community events hosted by local nonprofits. The Julia L. Mally W'83 Stage truly sits at the intersection of performing arts at Penn and the greater Philadelphia community.
We are deeply grateful to Ed for choosing to honor Julia's memory here at the Annenberg Center, and we look forward to a long future of innovative performing arts programming on the Julia L. Mally W'83 Stage.