From rehearsal rooms to Zooms—Penn performing arts student groups innovate during COVID-19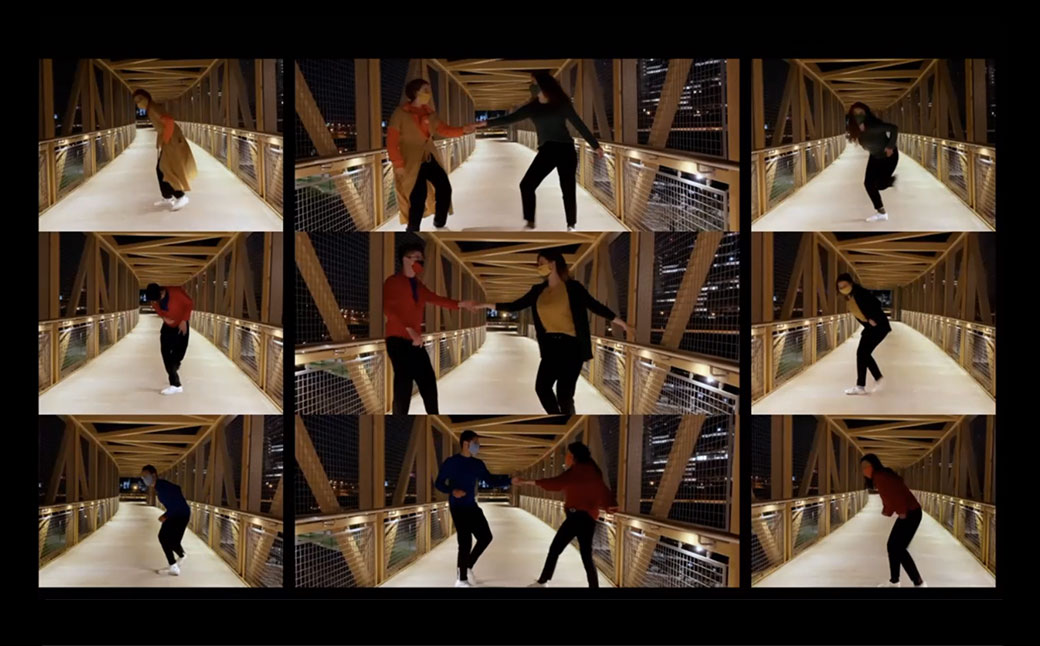 "As student (arts) leaders, we had to improvise— there was no precedent. It speaks to the power of the arts community at Penn that every single person has made it a commitment to stay connected to their groups and continue making art despite a lot of limitations."
– Henry Platt, C'21
During a typical academic year, the performing arts at Penn buzz with activity. Student groups ranging from dance to jazz to musical theatre come together to rehearse in spaces throughout campus, forming tight social bonds that are key to the Penn experience. Ensembles frequently perform at the Annenberg Center where they learn how to produce in a professional venue and pack the theatres with audiences from across the University. With over 2,000 undergraduate students involved in performing arts groups, there is no doubt that this creative community is thriving among Penn students.
But, as with everything in 2020, COVID-19 swiftly changed the landscape of the performing arts and the academic year. Luckily, student groups were quick to adapt. They gathered online to learn new tools for artistic collaborations. They recreated traditions over Zoom (virtual study group, anyone?). And, with a sensitivity to first-semester freshmen who had not yet been on campus, they designed new ways to meaningfully connect through virtual dinners and breakout rooms. Students built on these ideas and gathered online with alumni too, offering special viewing parties and even getting together on Zoom to develop new material.
Artistic innovation is core to the performing arts, and the student ensembles across campus have risen to the occasion. During a socially distant semester when students were hours away by car or plane, performing arts groups dedicated their efforts to help people feel less alone. It is a testament to the deep bonds in the Penn performing arts community that these students have continued to create new work together this year.
As the fall semester concludes, Henry Platt, C'21, Hannah Lottenberg, C'21, and Alex Goldstein, C'23, shared more about these endeavors in a panel discussion and "quarantine collage" of student performing arts groups projects.
Hear directly from Henry, Hannah and Alex about collaborating online and watch performances by student performing arts groups, including:
African Rhythms
Arts House Dance Company
Bloomers Comedy
Penn Counterparts
Onda Latina
Penn Dhamaka
PennYo A Cappella
PENNaach
Penny Loafers
Sparks Dance Company
Strictly Funk Dance Co.
West Philly Swingers
Special thanks to Penn's Southern California Regional Advisory Board (SCRAB) for organizing and hosting Henry, Hannah and Alex for this insightful discussion!