5 Questions with Kun-Yang Lin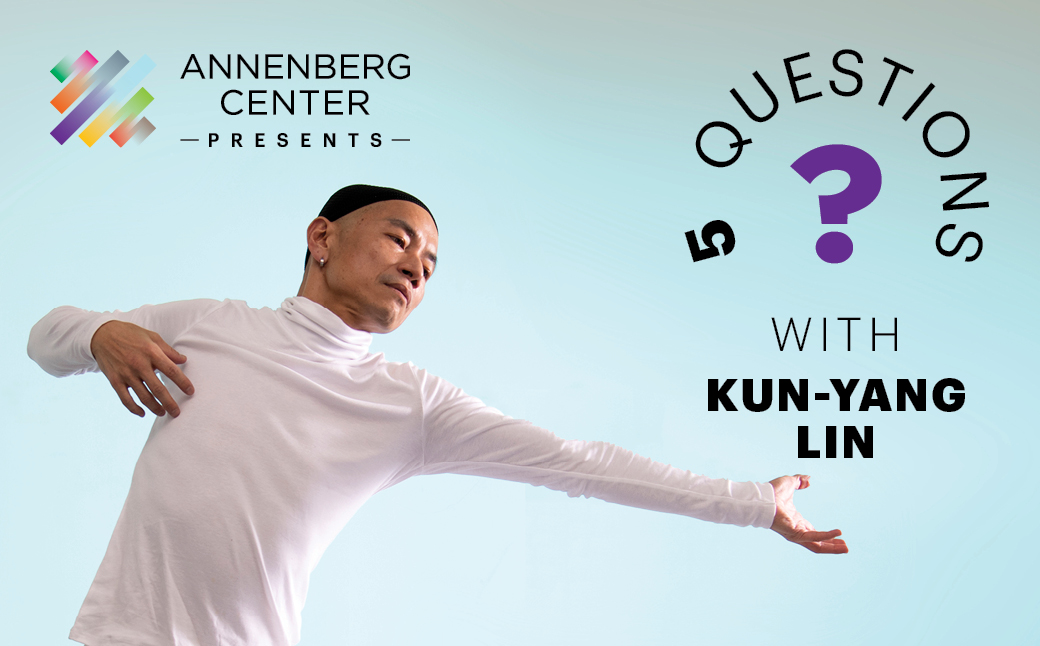 In five questions, we aim to discover more about Annenberg Center artists and others whom we find interesting. This time, we feature dancer/choreographer Kun-Yang Lin whose company returns to our stage on April 22 with a world premiere and more. "Lin's dances, simultaneously abstract and specific, create and inhabit worlds of their own." (The New York Times) Let's learn more about Lin's background and choreographic inspiration!
1. What first got you into dance?
I view dance as my first language. I was raised in a home where my parents never spoke the same language (Mandarin and Taiwanese), so I learned to communicate through body language, gesture and action. I also noticed that in my community, the small village of Hsinchu in Taiwan in the 70's, there were no opportunities for boys to pursue dance and performance, which inspired me to explore new possibilities with dance and community building. I started a small group of male dancers when I was around 12 years old. That group was the first "seed" – planting the idea of developing a company of dancers as part of my life's calling. Read more...