Finding presence in absence with Terence Blanchard
Jazz ListenHear Music Philadelphia Premieres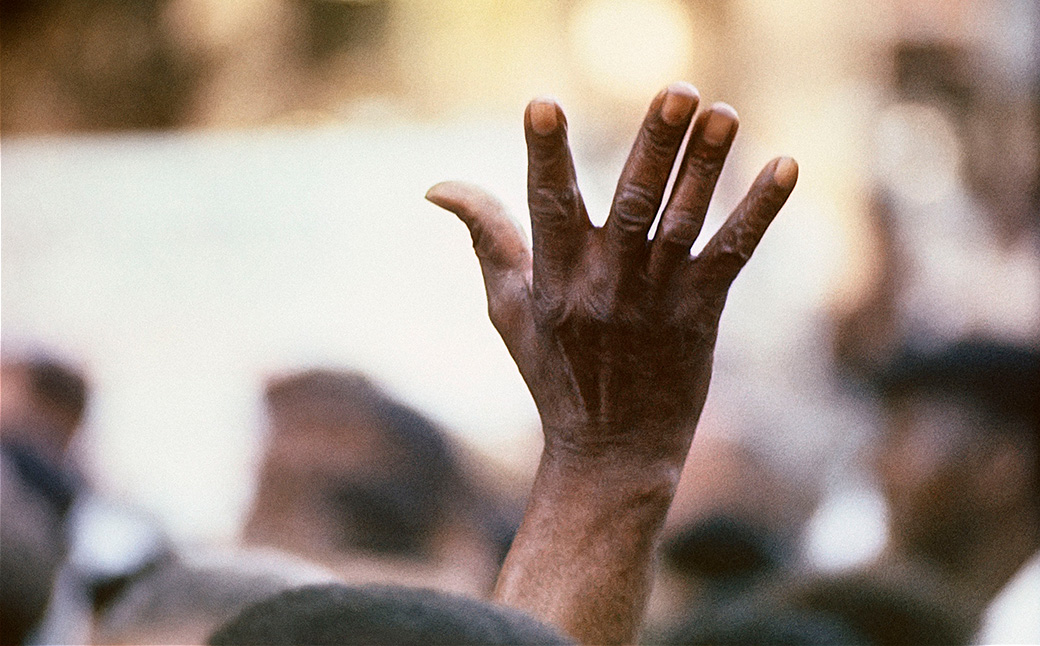 "Music and art have the power to change souls," says five-time Grammy® Award-winning trumpeter/composer
Terence Blanchard
. This heartfelt sentiment is echoed throughout everything he creates, from film scores to opera to jazz and everything in between. "A brass-wielding force of nature," (
Los Angeles Times
), Blanchard is known for music that makes powerful statements on American culture, past and present, and his upcoming performance,
Gordon Parks: An Empathetic Lens
, furthers this dedication in spades.
Backed by his E-Collective and the Turtle Island Quartet, Blanchard sets the sounds of his 2021 album, Absence, a tribute to the legendary jazz saxophonist Wayne Shorter, against the backdrop of iconic photography by the renowned photographer, writer, filmmaker and composer, Gordon Parks. Celebrated for his empathetic approach to documenting real life in the 1940s through 1970s, Parks' photojournalism addressed civil rights, poverty and issues affecting African Americans. For this Philadelphia premiere program, Parks' imagery will be curated live by visual artist Andrew F. Scott, showcasing the artistry and tremendous social impact of this great humanitarian.
In kicking off the tour of this exciting production, Kansas State University's McCain Auditorium hosted Blanchard, Scott and filmmaker Kevin Willmott for a conversation on Parks' influence, both on them as individuals and on the world. (Watch the entire discussion here.) "When you start to really delve into his life, he was a true artist, and how he saw the world and how he needed to express that," Blanchard said. "It wasn't just through photography, you know? It was through all different forms of art, and to me, that speaks volumes about that burning desire that's within all of us." He added, "I wanted to change the world, but he was changing the world but in such a smart way."
Scott homed in on the Parks' distinctive artistic ability to reach people in a deeply personal and compassionate way. "That's the one skill you have to develop, and you have to develop that empathetic impulse because it feeds into curiosity," Scott said. "It also feeds into engaging people in a way…that will allow them for you to enter into their lives in a way that you can learn."
In tandem with the artists' insightful discussion, Kansas State University's Beach Museum of Art presented the exhibition Homeward to the Prairie I Come, exploring Parks' work and relationship with his home state of Kansas. Much of the photography in the exhibit can be experienced digitally, and the corresponding exhibition catalog provides fascinating context through essays from Gordon Parks scholars.
As for the production's stunning partnership of music and art, Scott shared in an interview that the "purpose of the visuals is to expand our understanding and draw us deeper into the jazz improvisational music performance." He added, "Gordon Parks is one of my primary influences, not only because of his work but also because of the love for humanity and the expressions of truth and beauty that you can see in his work. You'll see that same love and passion running through the work of Wayne Shorter." Read the full The University of Texas at Dallas article here.
In Gordon Parks: An Empathetic Lens, Blanchard creates "a lush and dramatic soundscape" (The New Yorker) that offers a dynamic portrait of two significant cultural influences. Get tickets now to enjoy this very special performance on November 12.
related event