What to expect when you return to our theatre next month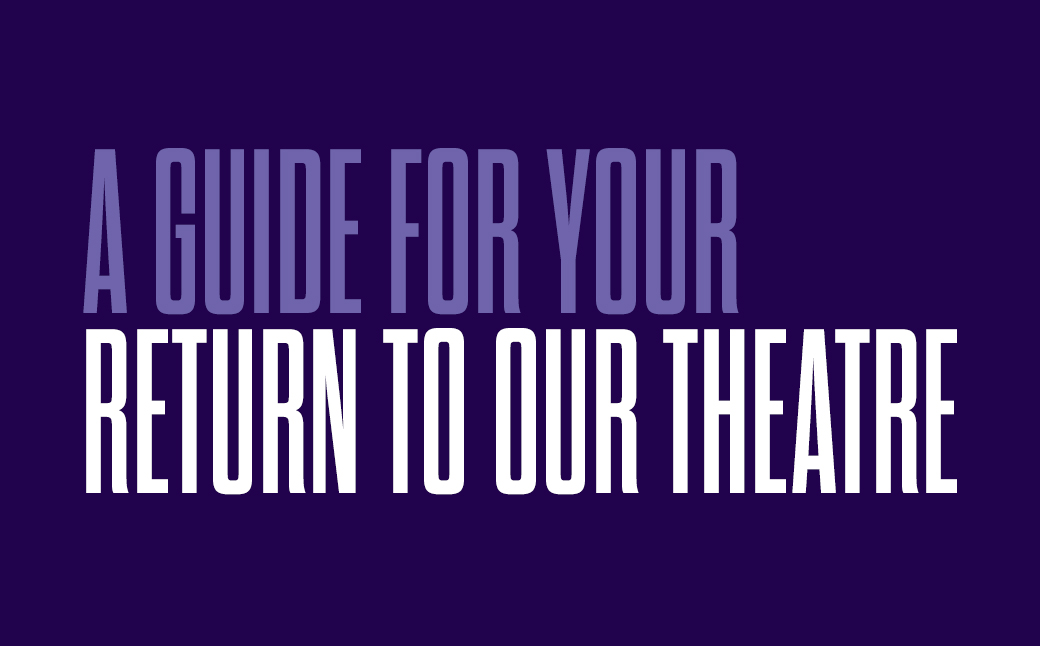 With vaccination requirements, mandatory masking, symptom screenings and more, we're committed to keeping you safe while enjoying an amazing show. We hope this walk-through of the process for returning to our venue helps answer any questions you may have as you look forward to your upcoming performances.
Ahead of Time:
Get vaccinated and find your vaccination card. Everyone entering our building must be fully vaccinated and able to show proof. "Fully vaccinated" means the performance date is at least two weeks after your final COVID-19 vaccine dose. Those under age 12 may show proof of vaccination or negative results from a COVID-19 PCR test (saliva or nasal swab) taken within 72 hours of the performance start time.* There are no exceptions to this policy.
To show proof of vaccination status, you can present your physical card, a photo of your card or the vaccination verification on your Bindle app.
Day-of the Show:
On the day of your performance, complete the PennOpen Campus screener any time prior to arriving at the venue. You'll answer a few questions about vaccination status and any COVID-19 symptoms. Enter your mobile phone and the pass will be texted to you so you can easily show it when you arrive. You must receive a green pass in order to attend the show. And, the same goes for our staff and performing artists – everyone must be healthy to be admitted.
If you aren't feeling well and receive a red pass, please stay home. You can get in touch with our Box Office at 215.898.3900 to easily exchange your tickets into another show instead. Exchanges are completely free.
Arrival at the Venue:
Get excited - it's almost time for the show! To enter the Annenberg Center, please go to the main lobby entrance off the Annenberg Center Outdoor Plaza (faces in towards campus). Our front of house staff will be there to greet you and get you inside as expediently as possible. To be admitted, you'll need to present the following:
Proof of vaccination (physical card, photo of physical card or Bindle app) or if under age 12, a negative PCR test.*
Valid photo ID (not required for children under 12; school IDs are accepted). Children under 12 must be accompanied by an adult who meets the same requirements.
Completed PennOpen Campus Green Pass for the day of the performance.
Our regular accessible entrance will be open as well for anyone requesting elevator access.
While in the Venue:
Face masks covering the nose and mouth must be worn at all times for everyone over age two. Masks must be worn for the duration of the performance and time spent inside the venue.
When in the theatre, your seats may be directly next to, in front of and behind other patrons. You are welcome to ask an usher to spread out into other seats, should any be available.
Lastly, we are not selling concessions at this time and no food or drink will permitted in the theatre with the exception of water.

We hope this helps answer any questions you have about returning to live theatre with us. For the most up-to-date information as well as details on ventilation standards, cleaning procedures and more, please read our health and safety policies.
See you soon!
*Please note, these requirements may change as vaccination eligibility and accessibility expands. Please visit our health and safety page for updated information.