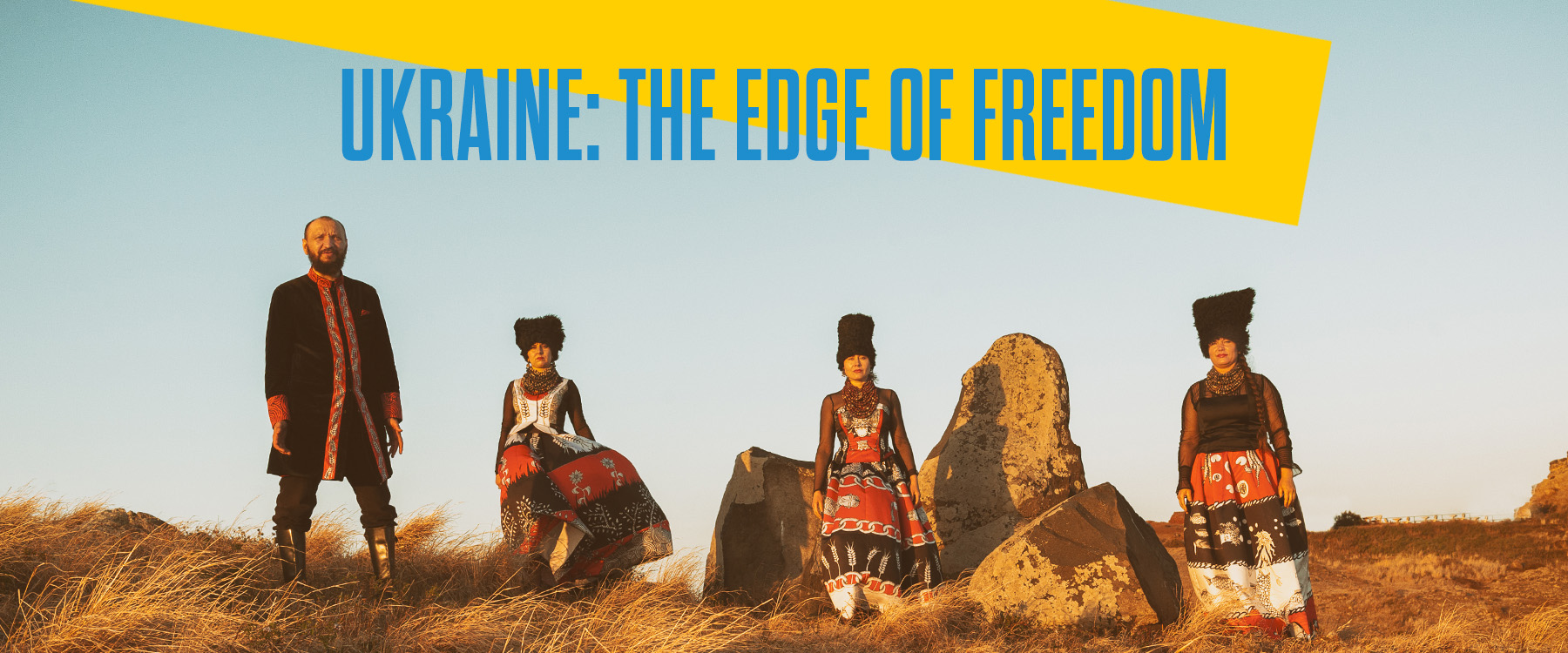 February 25 - March 3
Ukraine is quite literally on the front line of defending freedom, a fight representative of the broader hope for thriving democracies around the world. With The Edge of Freedom, we focus on artists calling attention to the challenges the nation has been facing and celebrate the artistry and soul of this European country rich with cultural history. As the conflict wears on, we link the resounding spirit shown abroad with the burgeoning Ukrainian American population in our own city, reminding us all, through the lens of the performing arts, how interconnected we truly are.
Ukraine: The Edge of Freedom Events
Balaklava Blues
Feb 25

Fima Chupakhin
Feb 29

Mariana Sadovska
The Night is Just Beginning
Mar 1

DakhaBrakha
Mar 3

Balaklava Blues is co-presented by World Cafe Live.