An exciting return to being together
Posted September 13, 2021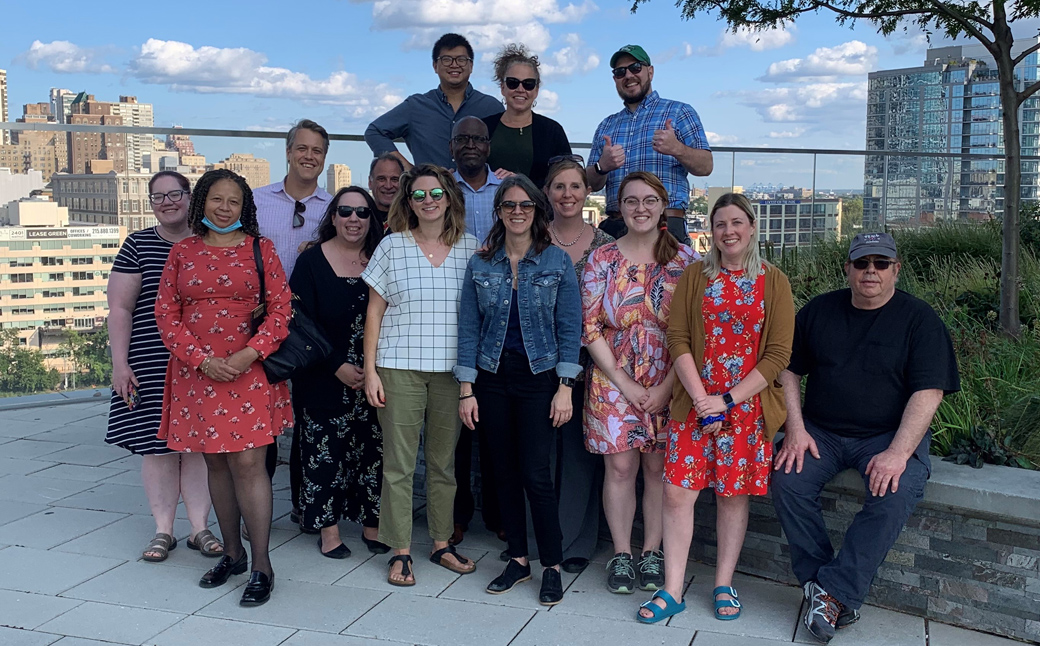 The show must go on. This iconic theatre saying has never been truer. We are proud to have kept artists performing live on the virtual stage this past year, bringing you numerous world premieres and debuts as one of the few arts organizations in the city to offer real-time, digital performances. But our core mission is live, in-person performing arts and we can't wait to be
safely together
with you again soon.
As a first step, our staff has reunited at the Annenberg Center, and it's been wonderful to see each other in-person and continue the preparations to welcome you back to our theatres. Penn's campus is being rejuvenated as students, staff and faculty all return and we have already attended several campus and nearby events to spread the word about Penn Live Arts and our 21/22 season as well as tickets deals for students (just $10), Penn staff and faculty (save 20%) and our West Philly neighbors ($15 the week of the show).
Here are some photos from what we've been up to the last few weeks as we return to the building that helps us create transformative arts experiences. The only thing missing is you. Can't wait to see you soon!