Enjoy Enchantment Theatre Company's Peter Rabbit™ Tales with the family
Children's Festival Family Theatre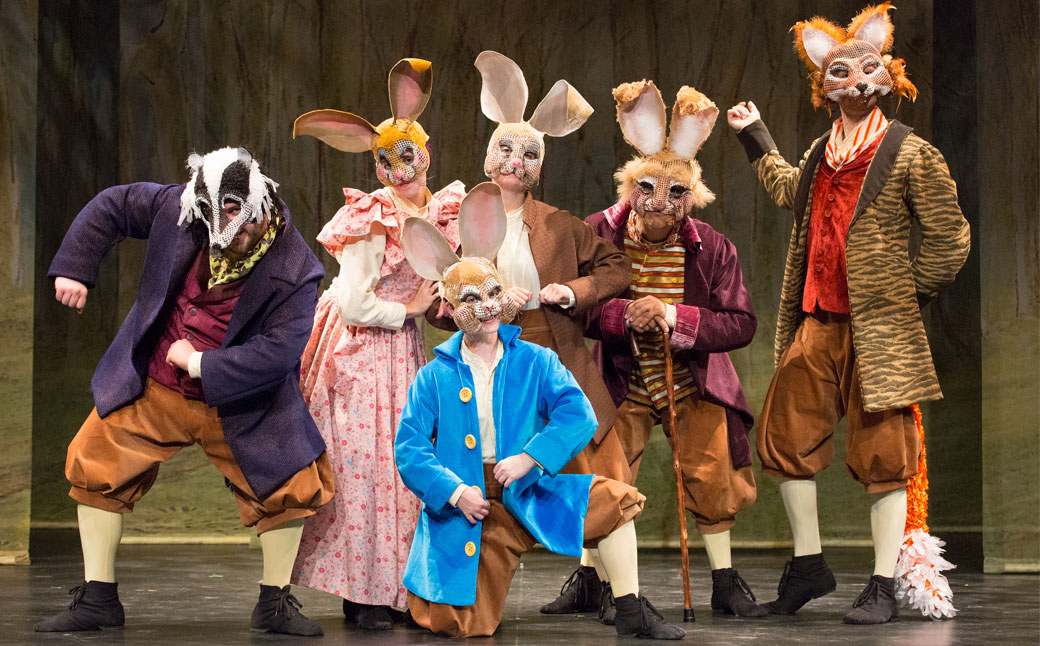 If you've ever been to our annual, three-day Philadelphia Children's Festival, you might have seen a delightful performance by
Enchantment Theatre Company
, who we have welcomed at our festival for numerous seasons. In 2017, Enchantment put on three sold-out performances of its charming
Peter Rabbit™ Tales
. Now, as an extension of its Enchantment Everywhere outreach initiative, the festival favorite has made the full-length video of
Peter Rabbit™ Tales
available for streaming on YouTube (see below).
Peter Rabbit™ Tales features Peter and his friends all grown up, remembering their youthful adventures in Mr. McGregor's garden and embarking on a new adventure to save their children from a badger. As we dive into the nostalgia of the beloved Beatrix Potter characters from home, we find ourselves reminiscing on our own 35-year adventure of providing the best in contemporary, family-friendly programming for the Greater Philadelphia region. Normally we would be gearing up for our festival around this time; in fact, this year's 35th annual event would have been next week.
We won't get to celebrate our festival's milestone birthday together at the Annenberg Center, but we hope you'll join us next week for specially-curated virtual arts experiences in celebration of family togetherness. We hope you enjoy Peter Rabbit™ Tales and we look forward to seeing you at our festival in 2021.