The phenomenal Bill T. Jones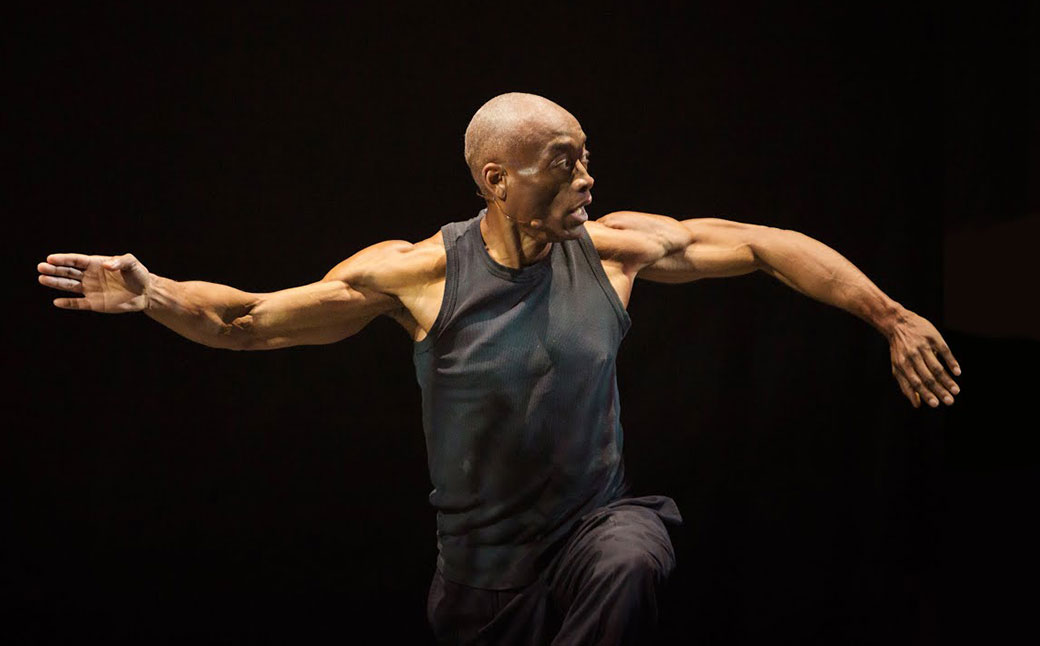 No topic is taboo for
Bill T. Jones
. For 50 years, the iconic choreographer, theatre director, writer, activist and provocateur has tackled political and social issues including the AIDS epidemic, terminal illness, racism, equality and inclusivity. Hailed as "An Irreplaceable Dance Treasure" by the Dance Heritage Coalition, Jones' illustrious career includes over 140 works for concert stages, Broadway, opera and film, which have garnered him honors including a 1994 MacArthur "Genius" Award, 2010 Kennedy Center Honors, Tony® Awards (
Fela!
,
Spring Awakening
), Bessie awards, the 2005 Wexner Prize, the 2013 National Medal of the Arts and numerous honorary doctoral degrees.
Jones, the tenth of 12 children, grew up in Wayland, New York where he was the only African American in his classes. A track star in high school, Jones later attended Binghamton University (SUNY) where he discovered both dance and his sexual identity. It was there, as a Black gay man, he met his life and dance partner, Arnie Zane, a white photographer.
After taking classes in West African and African-Caribbean dancing, Jones began training in modern and ballet. He was introduced to contact improvisation and the Judson Dance Theater's avant-garde, egalitarian approaches. Jones and Zane began creating duets showcasing their strengths and differences, and in 1982, with the AIDS epidemic ripping through the arts community, they founded the Bill T. Jones/Arnie Zane Dance Company.
The company first exploded on the Annenberg Center stage in 1989 with the unforgettable D-Man in the Waters set to Mendelssohn. The piece was a tribute to the buoyant spirit of company dancer Demian Acquavella, who died of AIDS the following year. At the time, the disease was at its peak, and had already claimed the life of Zane in 1988 and so many others. Having been in the audience, I was spellbound with the over-the-top physicality and visceral urgency. Breathtaking partnering, unstoppable group lifts and fearless dives were performed by a stellar cast including Jones, Acquavella, Lawrence Goldhuber, Heidi Latsky, Arthur Avilés, Betsy McCracken, Maya Saffin, Andrea Woods Valdés and Seán Curran, a world champion Irish dancer, whose own company appeared on our stage in 2000.
Jones' Still/Here (1994) had its Philadelphia premiere in 1996. With most all of his works, Jones starts with questions, and in the case of Still/Here, he was contemplating whether he was here despite being HIV-positive and asymptomatic. The full-length, multimedia work is a moving reflection on life and death as well as a possible ode to Zane and to those who have experienced universal loss. While touring the piece, Jones conducted interviews with patients, including those at the Children's Hospital of Philadelphia, and then incorporated their images and stories into the work. After being asked to review the work, Arlene Croce, a leading dance critic for The New Yorker, shocked the arts world by referring to the work as "victim art," saying she wouldn't see or review it because "by working dying people into his act, Jones is putting himself beyond the reach of criticism." This controversy raised questions about ethics and morality and created a public demand for Jones' work.
Bill T. Jones/Arnie Zane Dance Company returned to the Annenberg Center stage in 2008 with Chapel/Chapter, a full-length work based on three stories that featured 50 audience members on stage, an intimate experience that blew me away. "A sprawling, ambitious dance about racism, repression, faith, and sexual freedom," (Chicago Reader) Last Supper at Uncle Tom's Cabin/The Promise Land (1990) is another of Jones' well-known masterpieces. The genesis for Last Supper came in part from Zane's love of Leonardo da Vinci's painting as well as Seán Curran's playful gift of a deck of cards entitled "52 Handsome Male Nudes." With texts by Martin Luther King Jr. and playwright Amiri Baraka (formerly LeRoi Jones), passages from the Bible and original music by Julius Hemphill, the piece had a dramatic conclusion when 60 naked performers approached the audience. A DVD of this work is available at Penn's Van Pelt Library.
Bill T. Jones continues to make dance history. In 2012, Jones was inspired by John Cage's Indeterminacy for his epic Story/Time, a collage of dance, music and short stories from Jones' life and family history, arranged anew for each performance by chance procedure. In layering a traditional form against the avant-garde compositional concerns of the mid-century modernists, the tension between high and low art was called in to question. (You can view this full-length work online.) More recently, choreographed Opera Philadelphia's We Shall Not Be Moved based on the MOVE bombing (currently available for streaming through August 31). His latest creation, Deep Blue Sea, featuring 100 local performers was scheduled to be performed at the Mann Center but was cancelled due to COVID-19. Jones has led a truly trailblazing career, and I can't wait for where he'll take us next.