Discussion: Medieval Poet Dante Alighieri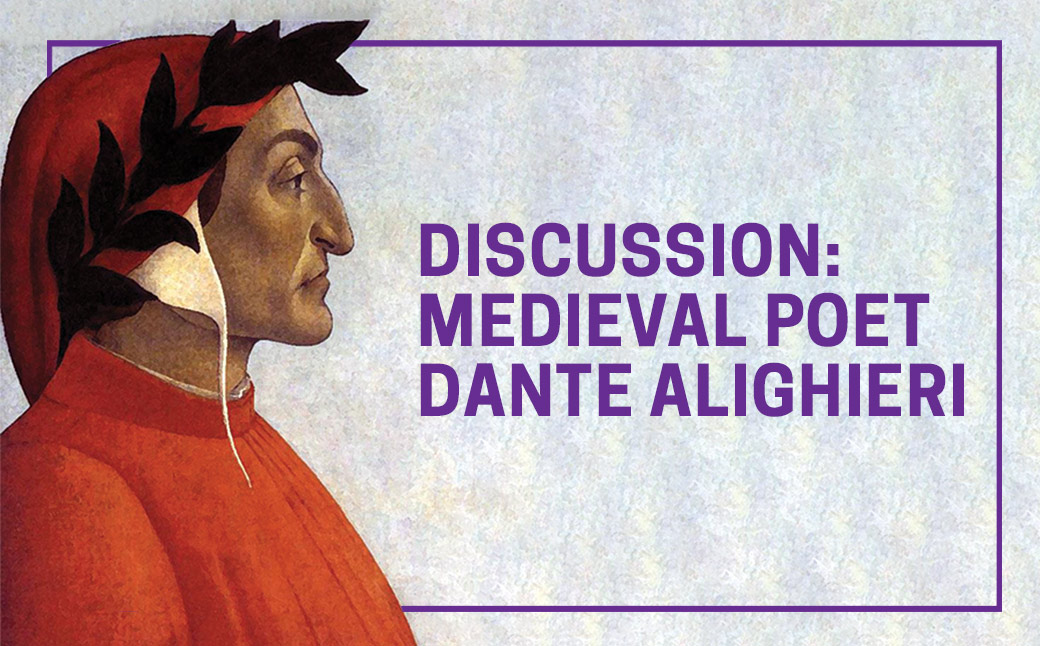 Florentine Dante Alighieri is the author of the immortal poem
Divine Comedy
, a spiritual journey from hell - through purgatory - to paradise, in which religion, politics, and love intertwine. Arguably the greatest and most famous Italian poet, Dante died in exile in Ravenna in 1321. Now, 700 years later, Ravenna's
Teatro delle Albe
, one of the most important experimental theatre companies in the world, celebrates Dante in its show
fedeli d'Amore
(Love's Faithful). The show is one of the numerous projects generated by the Teatro delle Albe's Cantiere Dante (Dante Workshop), which includes the performance of the entire
Divine Comedy
in Ravenna with the participatory support of its citizens:
Inferno
and
Purgatorio
were presented in 2017 and 2019, Paradiso is expected to be performed in summer 2021. The Teatro delle Albe brought the Dante project in various geographical locations (such as Matera), organized workshops (Timisoara), and produced a
film
about their experience of staging Dante with school children and teenagers in Kibera (Kenya).
In this discussion, we chat with Marco Martinelli and Ermanna Montanari, the founders of Teatro delle Albe, to discuss their engagement with Dante, their experiences in Ravenna and Kibera, and the very contemporary meaning of fedeli d'Amore. We are also joined by our graduate students and Penn alumna Isabella Szpigiel. Indeed, Dante has the ability to transcend the medieval context in which he wrote his masterpiece and speak to men and women in the present. His search for the light and his experience of love make Dante's poetry enduringly relevant.
The Teatro delle Albe has lately become a precious and unique interlocutor in the activities of Italian Studies at Penn. Just as we try in our courses, in other events, and with our e-journal Bibliotheca Dantesca, to highlight the relevance of Dante and his poems, the projects of the Teatro delle Albe work toward the same objective, by showing Dante as our contemporary. We hope you enjoy this discussion!
Mauro Calcagno is the Director of the Center for Italian Studies, Associate Professor of Music, and Undergraduate Chair and Historical Musicology Coordinator at Penn. Eva Del Soldato is the Graduate Chair of Italian Studies and Associate Professor of Romance Languages at Penn.