Recent Highlights: Apr – Jun 2021
Penn Live Arts Debuts Dance Family Film Jazz Latin Jazz New Music Philadelphia Debuts Virtual Stage World Premieres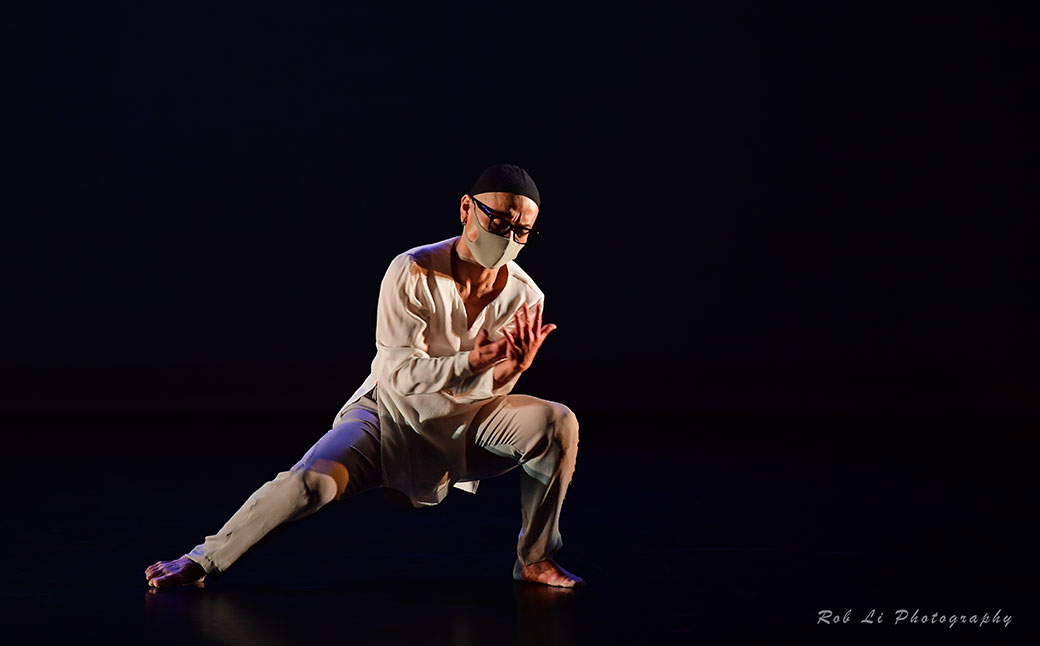 As our country began to see a light at the end of the COVID-19 pandemic, arts lovers were eager to process feelings and emotions through music and dance performances. The final weeks of our spring season offered up just such an opportunity through a host of evocative programs. Here are some highlights.
Rennie Harris Puremovement gave us a powerful, message-driven performance, including works about police violence and the Black male experience. In its review of the performance, The Philadelphia Inquirer said, "His narrative voice is as compelling here as it is in his storied contemporary dance career with Philadanco and Alvin Ailey American Dance Theater." Viewers commented that it was "mesmerizing" and "showcasing community pain." Learn more about Philadelphia-native Harris in our 5 Questions article or this Philadelphia Tribune profile.
What better artist to have on our stage on the exact day that the Annenberg Center opened 50 years ago than one of our longtime friends, Zakir Hussain, the amazing master of contemporary world music? The captivating, rhythmic performance fascinated livestream viewers. One declared, "Seeing the fingers and faces up close is wonderful! I feel like I am in the same room, on stage with them!" Another offered up congratulations, commenting, "Bravo Annenberg Center on 50 years of upholding the arts!"
We were thrilled to welcome Philadelphia-area native, saxophonist Immanuel Wilkins, and drummer Nasheet Waits to our stage for the first time. It was terrific to have the chance to hear nearly 40 minutes of non-stop, continuous jazz improvisation, each performer pushing the boundaries of their instrument. One viewer was "blown away by the sounds, energy, and sensations" and another declared "This is a beautiful thing!"
Kun Yang-Lin/Dancers "made a stunning return" (Broad Street Review) to our stage. Each work was an emotional tour-de-force, including Lin's own return to the stage for the first time since his retirement in 2013, in a work he choreographed for himself. The Broad Street Review wrote "He filled every move with grace and feeling, like a slow waltz with an old love," and one viewer said, "OMG this is so beautiful and so needed." Read more here in The Philadelphia Inquirer about Lin's NEA-funded work, The Wind.
While we were sad that we were once again unable to host our annual Philadelphia Children's Festival, it did not deter us from offering up some excellent family fun. We welcomed The Amazing Max, who presented his Virtual Magic Academy via Zoom to the delight of children across the Philadelphia region. We also encouraged readers of our blog to check out activities hosted by our longtime PlazaMania partners. Many of these activities are ongoing so you can learn more here.
Our film series, curated by Maori Karmael Holmes, continues to grow and make a strong impact on audiences. The KINOWATT micro-festival, which examined the nexus between music, technology and culture; the inspired and inspirational work of artists in Pew Fellows x Annenberg Center; and the passion and hope of Calle de la Resistencia, through a collaboration with guest curator Marangeli Mejia Rabell, brought a new dimensionality to our programming.
Hot on the dance scene, tap dancer Ayodele Casel made her Philadelphia debut in early May, charming our dance audience. The Philadelphia Inquirer review noted that she "brings 30 minutes of joy to Annenberg streaming show" and observed that "Sometimes her feet moved with the evanescent moves of a hummingbird." Viewers were just as entranced: "Instead of dancing to the music, you WERE the music!!" "This was so beautiful and joyful!" In addition to receiving critical acclaim for her dancing, Casel has been tapped to appear on a U.S. postage stamp as part of a series honoring tap dance, which will be released in July. Read more about the postage stamps in The Philadelphia Tribune and Dance Magazine.
The very next night, the stage was hopping with the legendary Eddie Palmieri and his Afro-Caribbean Jazz Quartet. This master jazzman had the remote audience in the palm of his hand. "This is the best Friday night I've had in months!! And I love being able to see Eddie's hands which I usually can't in the theater," said one viewer. There was no stopping this incredible group of musicians who provided an exceptional treat for the viewers, who hailed from across the globe. "Thank you from Japan! It was great!!" "Loved it! Thank you so much, Annenberg, for bringing the quartet to Philly. And a special shout out to the videographers!"
Our digital season concluded with the world premiere of Matthew Neenan's re-entering. Neenan, a beloved figure in the Philadelphia dance landscape, created a site-specific work that utilized spaces in the Annenberg Center that most audience members never see. The Philadelphia Inquirer's review called the work "an atypically quiet piece that ends the season on a hopeful note — and shows Neenan's solos and small group sections to be poignant as ever, even when stripped down to smaller gestures danced in socks." Dance Journal called it "a movement study … of the state of dance art regaining its equilibrium." One comment, among many complimentary ones from viewers, said, "Matthew's magical imagination is as fertile as ever. Thank you, Matthew, for fresh joys of seeing and hearing."
The Crossing's longtime summer project, The Month of Moderns (learn more in this blog post by The Crossing's Conductor Donald Nally), featured three weekends of premieres, each in a different outdoor locale—a wildflower preserve, a historic cemetery and an urban arboretum—and coincided with the lifting of COVID-19 restrictions. Our co-presentation with The Crossing provided the perfect opportunity to seek out live performing arts once again. The Philadelphia Inquirer review said about the second program, "we got time.", "Everything felt so much a part of our recent collective experience that you sensed you could've composed it from within your own head…" and "rarely have I felt so instantly at home with something ostensibly experimental." "I was nearly brought to tears," commented one concertgoer following the first program, The Forest, adding, "What a wonderful way to end the season."
...