Two years and tons of Annenberg Center upgrades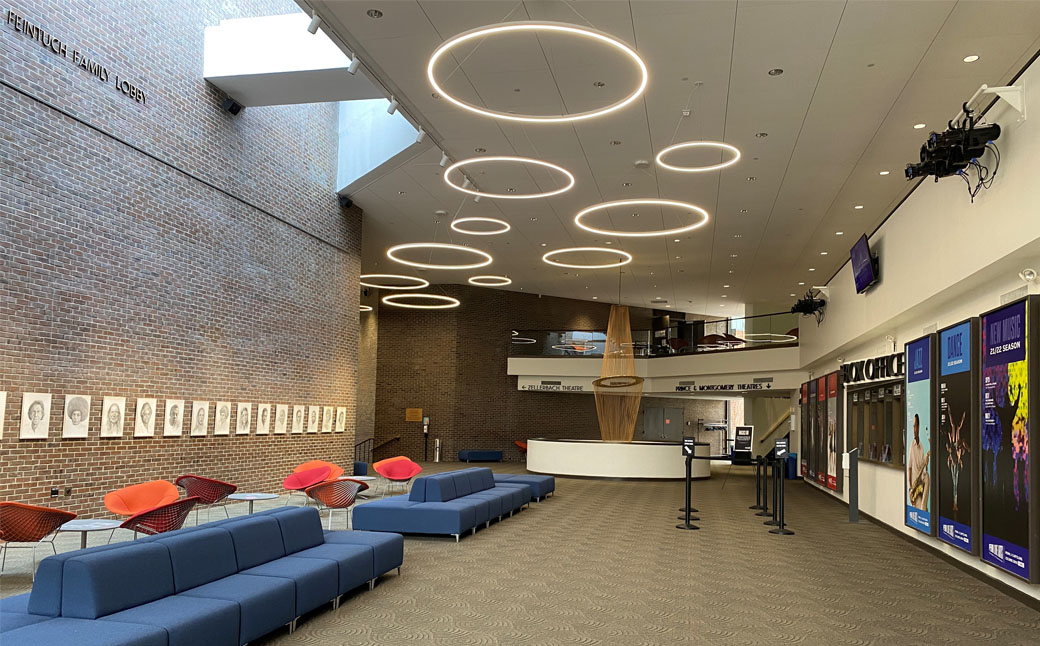 Over the past two years, we've been very fortunate to embark on numerous projects to renovate and upgrade the Annenberg Center's facilities and infrastructure. These major improvements, designed by VSBA Architects, were made possible by a gift from Keith L. and Katherine Sachs, which formed the Sachs Program for Arts Innovation in 2016.
On the Annenberg Center's exterior, the hardscaped approach to the 37th Street entrance has been widened to better connect those doors to the 37th Street walkway.
Read more...