Live Premiere: A Digital Reinvention of Martha Graham's Immediate Tragedy
Dance Virtual Stage World Premieres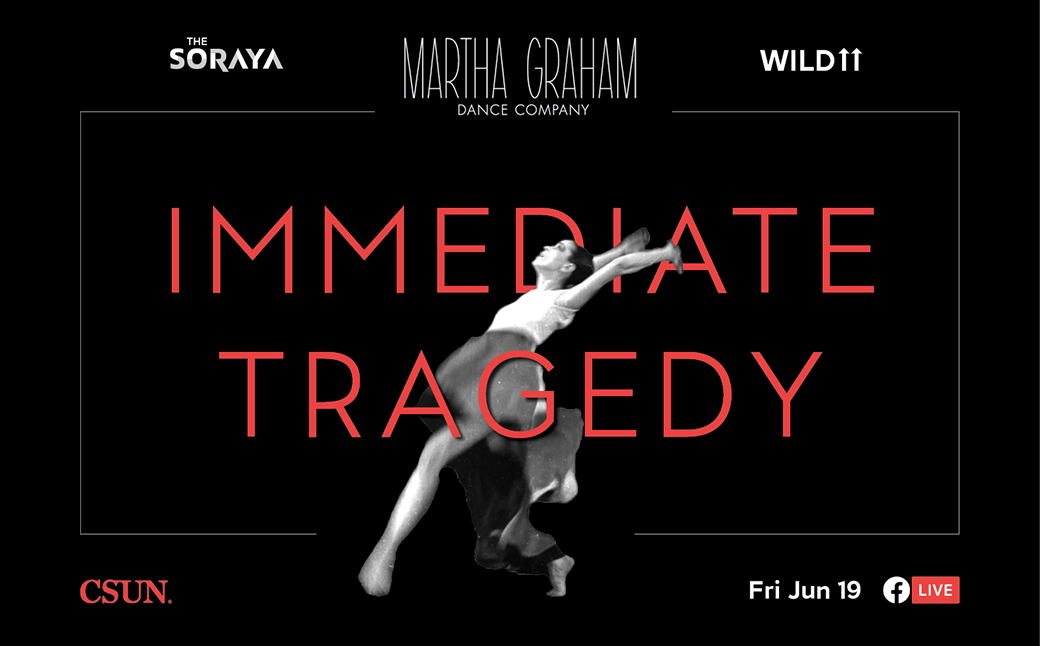 Martha Graham Dance Company
is one of the oldest and most celebrated contemporary dance companies on the planet. True to its tradition of social activism, this iconic company continues to respond to the issues of today with a digital reinvention of Graham's
Immediate Tragedy
, to be premiered live online on June 19. Originally created in 1937 in response to the Spanish Civil War, this collaborative piece with composer Henry Cowell was never filmed and considered lost for decades. Today, inspired by archival remnants of Graham's original solo, this reimagined, digital work draws on the shared experience of our current, immediate tragedy, the global pandemic.
Commissioned by The Soraya, this new iteration of Immediate Tragedy features an original score by Christopher Rountree to be performed by the Los Angeles-based collective, Wild Up. These musicians took inspiration from shards of Cowell's music notations found in the Graham archives, while 14 dancers each worked to develop specific movement phrases based on photos of the original piece. From around the world, these artists collaborated from the safety of their homes through a variety of technologies to synchronize movement, music and digital design.
Tune in to our Facebook page for this live video stream on June 19 at 7 PM. The event will also include interviews with the collaborators as well as a pre-recorded performance of Graham's Deep Song, created as a companion to Immediate Tragedy in 1937.