Penn honors composer Henry Threadgill with an Honorary Doctor of Music
Special Features Penn Live Arts Recommends Jazz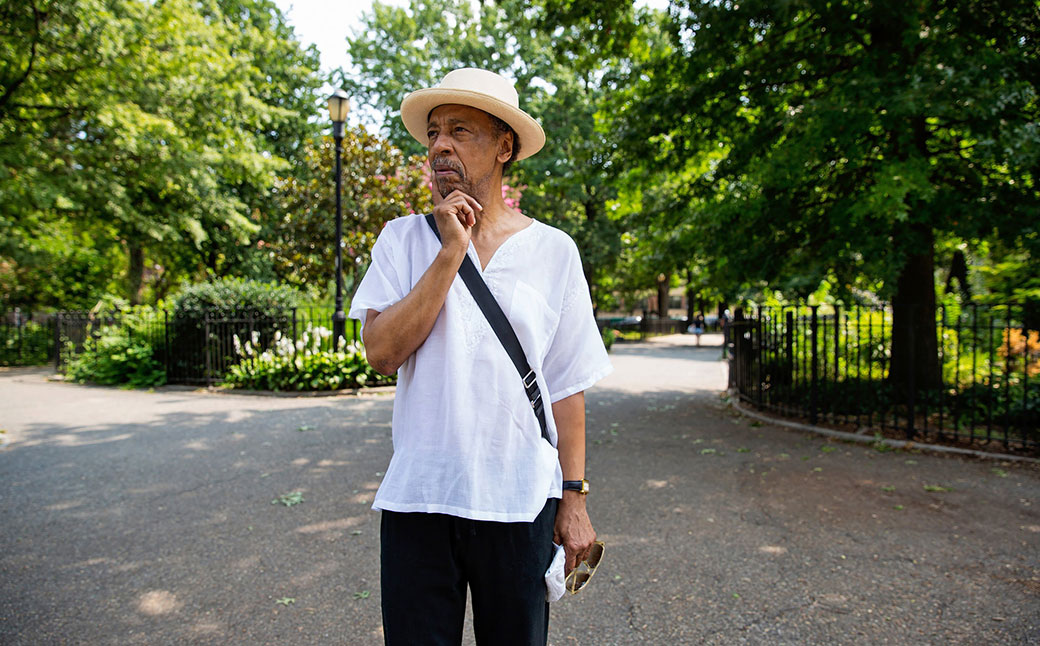 Last year, Annenberg Center staff clocked in to work very early in the morning on Monday, May 20. The caterers wheeled in the continental breakfast at 4:30 AM. By 7 AM, Facilities had set up chairs and flags throughout the main lobby, and the Penn Bookstore arrived to begin setting up their regalia stations. Faculty members arrived around 8:30 to robe and mingle over bagels and coffee, and by 9 AM, President Gutmann made brief remarks to the 390 people that had gathered. By 9:30, everyone exited the Annenberg Center in an orderly fashion, and the 263rd Commencement Procession began, complete with marching bands blaring down Locust Walk. It was one of the most important celebrations of the academic year.
This year, the 264th Commencement will be held Monday, May 18th at 11 AM. Like every year since 2003, the event will be live-streamed; however, due to the unprecedented circumstances of COVID-19, this year's celebration will take place exclusively on-line. The special tribute will include remarks from the President, Provost and special guests, including commencement speaker Chimamanda Ngozi Adichie, the widely-acclaimed Nigerian author of several award-winning novels and collections of short stories. She, along with seven other individuals, will each receive an honorary degree from Penn.
Among this year's honorary degree recipients is Pulitzer Prize-winning composer Henry Threadgill, who will receive an Honorary Doctor of Music. Hailed by The New York Times as "perhaps the most important jazz composer of his generation," Mr. Threadgill joins a diverse and elite group of musicians who have previously received honorary music degrees from Penn, including, but not limited to Aretha Franklin, George Crumb, Jon Bon Jovi, Jessye Norman and Fritz Reiner, who Threadgill admired as a teenager from his front row seat at Chicago Symphony concerts. Wynton Marsalis and Ornette Coleman, the only other jazz musicians who are Pulitzer laureates, also hold Honorary Doctor of Music degrees from Penn.
Threadgill was born in the Windy City in 1944, and from an early age he had a ravenous appetite for all kinds of music, from parade bands to polka, boogie-woogie to Luciano Berio, mariachi to Sonny Rollins and Lester Young. Threadgill digested these disparate styles which has fueled his own genre-bending musical voice, injected with "unexpected energies, melodic angularities that take us in new directions, kinetic pulses that unleash cumulative imaginative forces and passions that mark truly great music," according to music scholar Daniel Fischlin.
To learn more about Henry Threadgill and read a transcript of the episode below, check out this terrific profile on WQXR's Meet the Composer podcast.