Dr. Guthrie Ramsey's A Spiritual Vibe, Vol. 1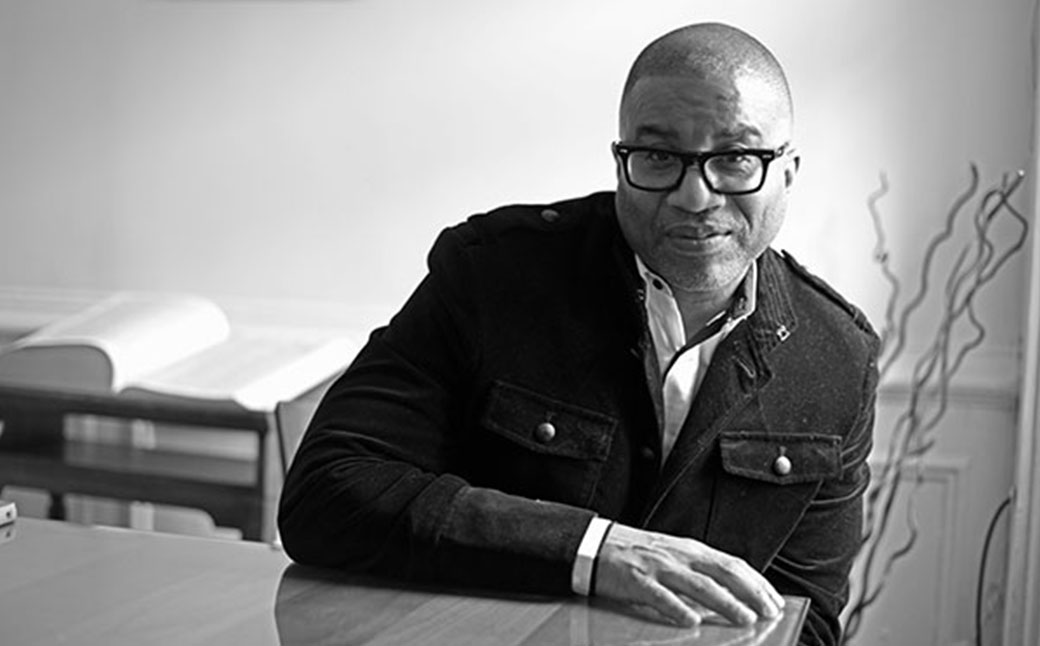 On the eve of Black Music Month a few weeks ago, pianist, composer and Penn Professor of Music Dr. Guthrie Ramsey sat down to
talk
about his new album,
A Spiritual Vibe, Vol. 1
, with musicology scholars from across the country including Alicia Lola Jones from Indiana University, Fredara Hadley from The Juilliard School and Mark Anthony Neal from Duke University.
In the conversation, Ramsey shared that the project features updated versions of spiritual songs that he has heard since childhood. "I wanted this [project] to sound different than the things I had been writing. That makes you feel alive as a musician – to keep experimenting with different sound worlds and not just get locked into one thing." Ramsey goes on, "A key [to growing] is to hang around younger musicians and see what they're up to." Ramsey does just that. The album includes a host of talented singers and instrumentalists, including Vince Anthony, Bridget Ramsey (Ramsey's daughter), Rod McGaha and Brendan McGeehan, as well as one of Ramsey's students at Penn, Anna Fleming.
The opening track, "Think on These Things," is an original composition that sets the text from Philippians 4:8 to an ethereal arrangement that mixes up analog and digital vocals over a catchy beat. Says Ramsey, "there was a moment in time if you were a jazz musician where you didn't want to mix digital in with your stuff." But these days Ramsey feels free to do so. In fact, he says, "I loved having a mix of digital and analog. That's my thing right now."
The album's third track features Philadelphia singer Vince Anthony in a spellbinding rendition of "Motherless Child." "If there's anything that represents the pandemic on this project, it's this song," said Ramsey. The original plan was to record an arrangement of the song with his full band. However, when the country was shut down due to COVID-19, that wasn't possible. So, Ramsey laid down a track using software that he had just learned and sent it off to Anthony and the album's engineer, Doug Raus. A few hours later, Ramsey got the track back with the vocals. Even without collaborating in person, Ramsey said, "Vince gave it to me, magically. Just what I was looking for." Eventually, the track was used to create this breathtaking music video, featuring Renaldo Maurice, an Alvin Ailey dancer.

The sixth track, a soaring take on "Oh What A Beautiful City," features Bridget Ramsey on lead vocals. "Matching pitch is her superpower," Ramsey says of his daughter, going on to talk about her amazing breath control and impeccable high range, which you can hear for yourself in this touching music video.

Rounding out the album are "Wade in the Water," "His Eye Is On the Sparrow," "Amazing Grace," "What A Friend We Have In Jesus" and "Think Again."
Ramsey has dedicated the album to Rev. Dr. Leslie Callahan and Annabelle Callahan, who, according to Ramsey, "have created a place to dream of a radical freedom that's grounded in love at the St. Paul's Baptist Church, Philadelphia." Ramsey adds, "This [project] is not a capitalist venture; this is about spirituality and helping people." As such, all proceeds will benefit the Church.
Congratulations, Dr. Ramsey, on this marvelous album.
Dr. Guthrie Ramsey is the Edmund J. and Louise W. Kahn Term Professor of Music at the University of Pennsylvania. He is a widely published author, including Race Music: Black Cultures from Bebop to Hip-Hop, The Amazing Bud Powell: Black Genius, Jazz History and The Challenge of Bebop and African American Music: Grove Music Essentials.