Checking in on #MyAnnenbergStory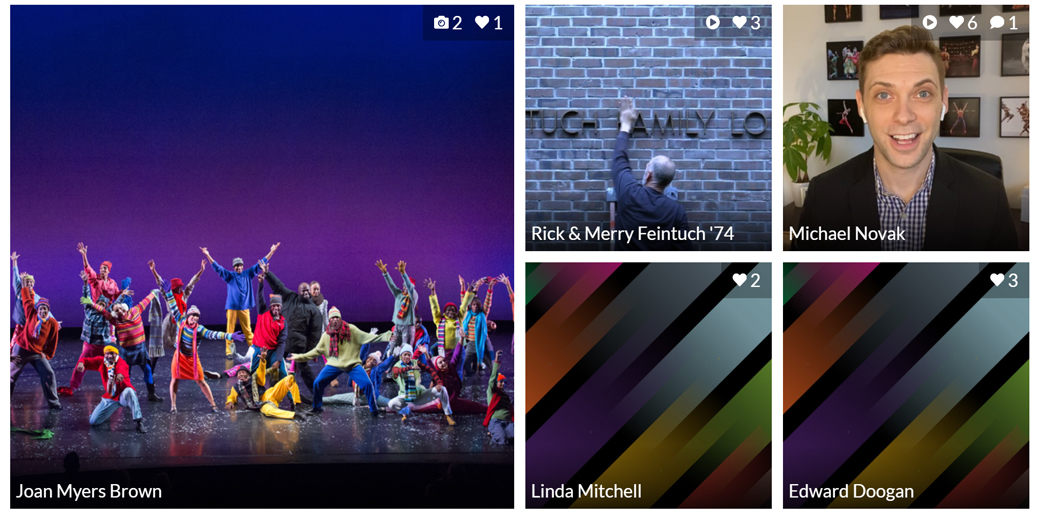 On April 8th, the 50th anniversary of the dedication of the Annenberg Center, we kicked off #MyAnnenbergStory, a multi-year celebration of 50 years of innovative artists and performances, our diverse, loyal audiences, and our Penn and greater Philadelphia community. We asked you to share what you love or remember about the Annenberg Center and we have greatly enjoyed seeing everything you've sent our way.
Chaz fondly remembers his time singing on our stage with Penn student a cappella group The Inspiration, while avid dance fan Linda is still amazed to have seen Twyla Tharp sitting three rows back, taking in her own company's performance. Michael Novak, Artistic Director of the Paul Taylor Dance Company, remarked that since the company's debut on our stage in 1984, Philadelphia audiences have experienced 35 beloved Taylor works, including two world premieres. Pamela feels like part of the family here, having sought the comfort of live music in difficult times and always leaving with smiles of joy. PHILADANCO's esteemed founder, Joan Myers Brown shared of the company's long history here and the pleasure of our continued partnership. And, the Annenberg Center played a rather important role in the lives of board member Rick Feintuch and his wife Merry who had their very first date in our theatre! Read all of these excellent stories and check out the other submissions as well at AnnenbergCenter.org/myannenbergstory.
What about you? Did you come to the Annenberg Center and hear the music of an emerging artist who is now a legend? Maybe you brought your kids and now your grandchildren to our annual Children's Festival. Perhaps you have a tradition of gathering with friends for a pre-show dinner and catching that month's dance performance. Whatever your memory, story or experience, we want to hear from you. Please share some photos, a brief video message or some written thoughts and join us as we continue to create #MyAnnenbergStory.