5 Questions with Wang Lu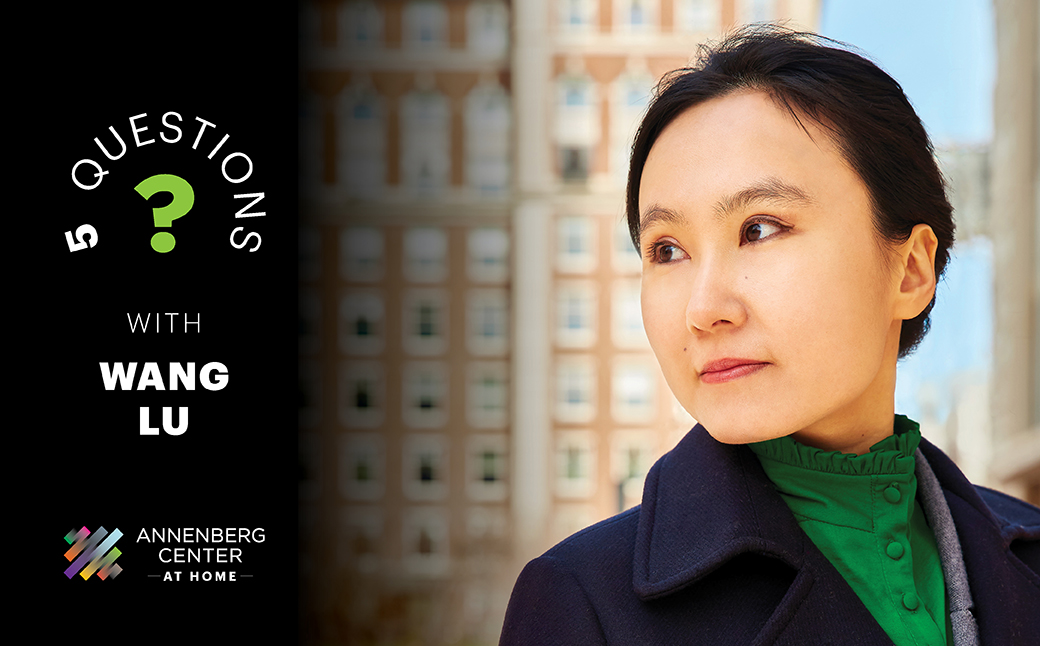 We are thrilled to be partnering with The Crossing for The Month of Moderns 2021, offering three outdoor music programs performed outdoors across the Philadelphia area. This annual summertime festival features numerous world and U.S. premieres, including the At which point by composer Wang Lu. Based on Forrest Gander's raw, brutally honest poem Beckoning, the score is described by The Crossing's conductor Donald Nally as an "ongoing, florid recitative – a musical language bursting with potential song yet intent on the concentrated delivery of words. Transparent and fragile, each phrase from one singer to another, across the rolling meadow of Awbury Arboretum." Let's get to know Lu in five questions!
What first got you into music?
I grew up in a musical family. I saw how much my parents, aunts, uncles and grandparents enjoyed singing Chinese opera, folk songs and playing accordion together with their friends. I always associated music-making with the people I love and our community.
Who are your biggest influences?
I have western classical music training as a pianist that I started at a young age. Meanwhile, I'm very familiar with the folk traditions of Shaanxi Providence where I'm from. Later, as I frequently traveled and lived in Rome, New York, Berlin, Chicago and the west coast getting to know various cultures, traditions and practices have been the most enjoyable and had the biggest impact on my compositions.
Name a few artists you love that everyone should check out.
Chinese sheng (mouth organ) virtuoso Wu Wei, New York-based visual artist Polly Apfelbaum.
What role does the musician have in today's world?
In today's world, we face more mistrust and unstable relationships between countries, even among our allies. Many governments are driven by extreme political ideologies. I believe music and musicians can connect people in deeply human ways across cultures and class regardless of their style or genre. The moment of togetherness and enjoyment music can bring to us is the power musicians have.
How does your work comment on current social or political issues?
As a living artist, it is impossible not to reflect upon our current society through our creative work. We are the product of our time, influenced and shaped by what we hear and see. Some of my previous compositions are in some ways autobiographical, such as Urban Inventory and An Atlas of Time. I took field recordings from the neighborhood park or processed pop songs I loved as a teenager or interwove bicycle bell sounds in the traffic on my way to school with church bells in Rome. The commentary is through sound and my own reimagination.
Bonus Question: What do you do to clear your head when you need to?
I take walks. My toddler also taught me to rediscover a whole new universe of scents, sensations, bugs, leaves, hidden and imaginary worlds around me.