5 Questions with Pam Tanowitz
Posted September 22, 2020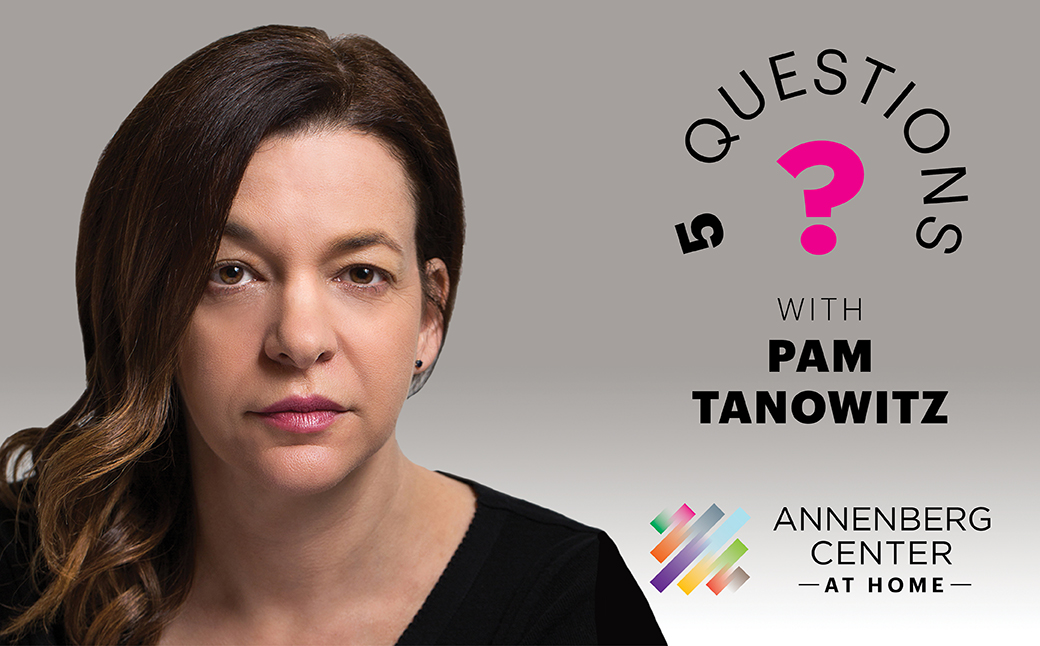 We continue our series aiming to discover more about Annenberg Center artists and others whom we find interesting in only five questions. Today, we learn more about Pam Tanowitz, who "has long been one of the most formally brilliant choreographers around" (The New York Times). A prolific star of the dance world, Tanowitz is known for taking traditional dance movements and cheekily reconstructing them with limitless possibilities, mischievous musicality and pure emotion. We are thrilled to welcome Tanowitz' company for its Philadelphia debut on October 15 and are eager to get a glimpse into her choreographic world!
What inspires you to create?
I'm always inspired by music and whatever space I'm creating a work for but I'm most inspired by the people in the studio with me: the dancers. Every one of my dancers is unique and brings something special and particular to my work. My favorite moments in creation are when I'm working with the dancers on solving some sort of "puzzle" (whether it be dealing with specific steps or how they move through space) and they make what they think is a mistake. However, I usually fall in love with their mistakes and more often than not, their "mistakes" become choreography.
What is your process?
Every process is different, but I typically begin with movement. A lot of the time, I like to steal steps from myself, from older pieces of mine. Usually it's an idea that I still haven't quite figured out or found the right way to use. Some people are surprised by this but as an independent choreographer that works on a project-by-project basis, I typically don't have repertory performances of past works like most dance companies. A lot of my work isn't seen after it premieres, so this is my way of using repertoire. I like to keep the history of my pieces alive within my new work, though that's really just a starting point. The material then is manipulated by me and the dancers and becomes something entirely new.
Name a few artists you love that everyone should check out.
One of my favorite artists and collaborators is composer Ted Hearne. His music draws from history yet is beautifully personal, imaginative, and often brings me to tears. Also, he's a risk-taker in the way he shapes time within his music which creates so many possible interactions with choreography. His music is alive.
What themes do you pursue in your work?
I love taking classical themes or steps and finding ways to reinvent them or change the way they're presented. It could be something as simple as changing gender roles in partnering (having a man be partnered by a woman) or something more complex like how to reverse or invert a saut de basque (a rotating jump from classical ballet). This is where my collaboration with my dancers is key–we figure it out together.
Who are your biggest influences?
One of my biggest influences is Viola Farber. Viola was a former Merce Cunningham dancer and the director of the dance department at Sarah Lawrence College where I went to grad school. She essentially taught me how to dance. She told me things like "Ballet barres aren't just for ballet dancers" and my favorite: "Dance is not a warm bath."
Bonus Question: I never start my day without _________.
Coffee!