5 Questions with Natacha Diels
Special Features Music New Music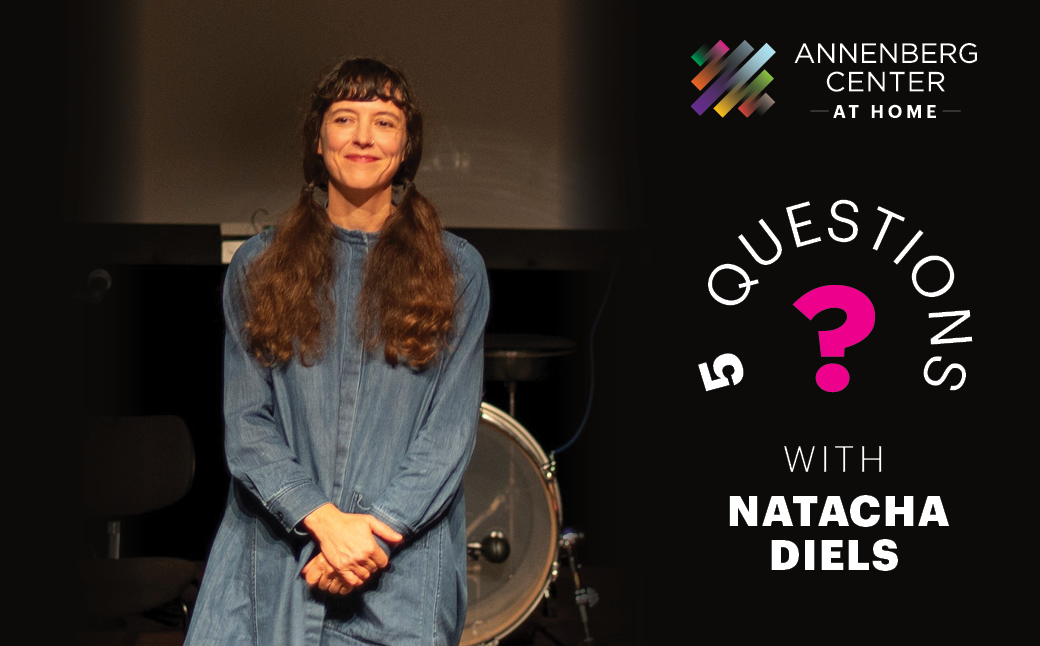 We continue our new series aiming to discover more about Annenberg Center artists, Penn faculty and others whom we find interesting in just five questions. This time, we're featuring
Natacha Diels
who will be joining Penn's music department faculty this fall. A founding member of the innovative
Ensemble Pamplemousse
, Diels is a composer who integrates visual and sound art with touches of whimsy and irony to reflect on the human condition. Read on to learn more about Natacha Diels.
1. What themes do you pursue in your work?
I primarily consider myself a collage artist— using as source material existing concrete music/sound/video. I do this to repurpose the emotional response to the material, pay respect to others, mark history through relevant reference, and also largely because of the sheer joy of creating in this manner. Broadly, I attempt to make art that approaches life and currently, highlights its absurdity by treading the tenuous line separating profound mundanity and a nearly fantastical loss of touch with reality.
2. What inspires you to create music?
Someone pointed out to me recently that I work compulsively, and that part of that compulsion is resultant from seeking time alone. That's probably not exactly an inspiration… but I feel compelled to make things fairly constantly, either for nobody or for somebody or professionally. Musical ideas come from the material with which I am working, or the favorite sounds and tricks and words and songs of the people with whom I am working.
3. Who are your biggest influences?
The people I love. More specifically, George Lewis was my advisor during my graduate studies and continues to be a huge influence. My Pamplemousse friends. A lot of Sams. Cyndi Lauper comes to mind…
4. What projects are you working on currently?
I just finished a music video for a track on Elena Moon Park and Friends' new album, An Unhurried Journey (Sae Taeryoung); I'm working on Episodes 1 & 2 of a 6-part TV-style miniseries with the JACK Quartet (produced by TIME SPANS 2020); and my group Pamplemousse is doing some prep work for our postponed Darmstadt project, Shadow/Light.
5. What do you enjoy most about teaching and working with students?
I learn so much more from teaching than I ever did from being in school because my students are always asking the hardest questions! And I really love that. I really enjoy how quickly knowledge changes every year— it's so interesting to see the changes happen as I update my materials, and to try and continually revise for relevance and truth.