5 Questions with Maori Karmael Holmes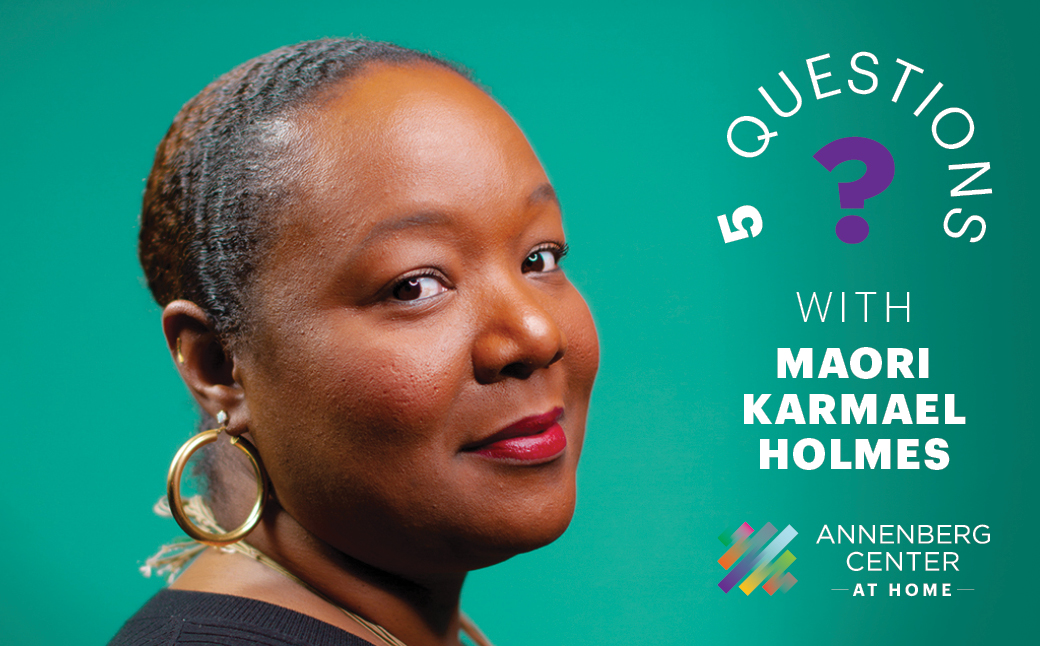 Get to know Maori Karmael Holmes in just five questions. Maori founded the BlackStar Film Festival and currently serves as its Artistic Director & CEO. We are a proud presenting partner of the Festival (August 20-26), and recently announced the appointment of Maori as our new Curator-at-Large for Film. She's also serving as Mediamaker-in-Residence at the Annenberg School. Read on to find out what we can expect from Maori!
1. There is a lot of great film, discussion, events in the BlackStar Film Festival this year. What one thing should we not miss?
That's always a hard question to answer. The entire festival is carefully planned by all of us and we want folks to participate in everything!
2. What's your process for evaluating and selecting films?
This year, we started working with a crew of a dozen student reviewers (many of whom attend Penn) who watched the films in full and made notes. Then our program director, Nehad, made decisions about which films would move on to our program committee based on those notes and her own viewing. The program committees are assembled of 3-4 people, filmmakers, scholars, critics, etc., for each genre. They make decisions about what gets nominated for awards. Based on their recommendations, Nehad and I make the final program selection.
3. We're excited to have more film happening at the Annenberg Center. What can our patrons look forward to in the upcoming season?
We will be working on a season that is diverse in terms of genre and countries represented as well as some repertory films and new releases. I'm hoping that we can provide something special for the city including a lot of work not available before.
4. What do you enjoy most about teaching and working with students?
Teaching keeps you on your toes and I always learn in the process of preparing and meeting new minds. Working with students is also invigorating because students challenge you on your opinions and mindset and I love that.
5. Who are your biggest influences?
I always think of Katherine Dunham and Bernice Johnson Reagon as early influences for me–cultural workers and artists who were/are also scholars. I am also incredibly influenced by Toni Cade Bambara, Toni Morrison, Sonia Sanchez and Grace Lee Boggs.