Discover the best virtual activities from our Children's Festival plaza partners
Penn Live Arts Recommends Children's Festival Family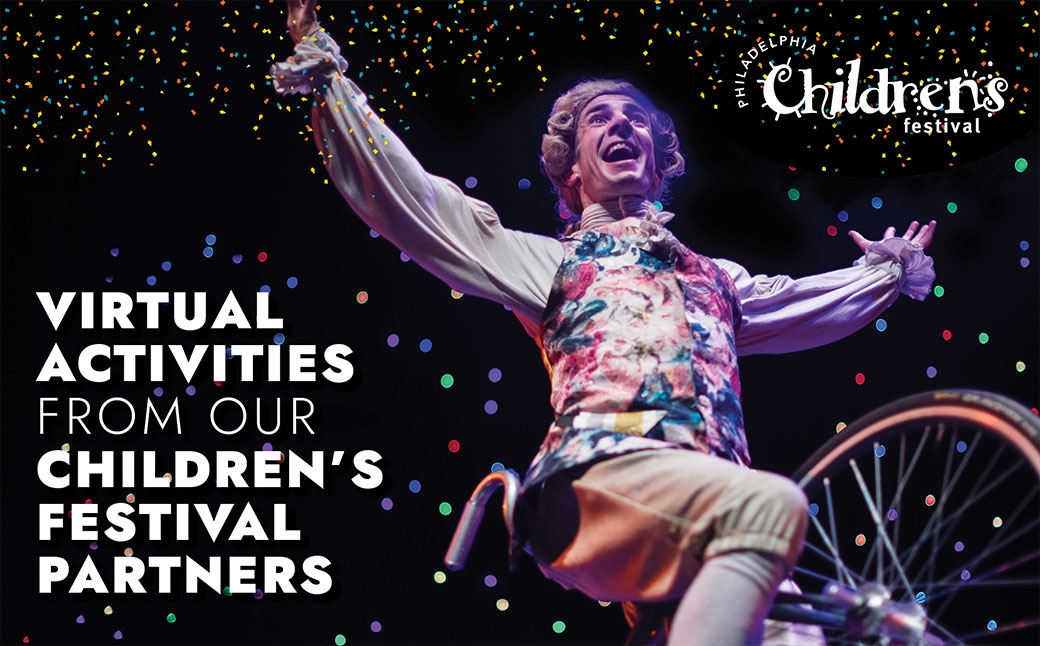 PlazaMania, the lively outdoor component of the Children's Festival, allows kids to explore their own creativity with a feast of hands-on activities provided by arts partners from across Philadelphia. We invite you to visit them in their own online spaces, via the following list, where you'll find a whole host of cool activities to keep the whole family busy. So take in a show, then fire up the playlist and have fun creating your own PlazaMania!
Arden Theatre
Barnes Foundation
Barnes Takeout: Your Daily Serving of Art
The Barnes from Home
Clay Studio
Weekly classes for all different ages
Weekly exhibition
Drawn to Clay coloring book
Clay at Home
Fabric Workshop & Museum
Fleisher Art Memorial
Franklin Institute
Franklin @ Home digital science offerings
Franklin @ Home video series
FringeArts
Virtual open office hours with the Fringe team
Koresh Kids Dance
Kun-Yang Lin Dancers
Artist chats with company members, directors and more
Morris Arboretum
Online classes and other activities
Mister John's Music
Mister John and Miss Lily's "TV show"
New Jersey Renaissance Faire
Recommendations from the Faire
Penn Museum
Online collections, lectures and videos
Digital Daily Dig on Facebook
Pennsylvania Ballet
Stay at Home with Pennsylvania Ballet
Virtual classes on Instagram Live
Virtual special events
Philadelphia Museum of Art
Online exhibitions, talks, performances, and object stories
Educational resources
Philadelphia School of Circus Arts / Circadium

Weekly online classes for kids
Phillie Phanatic
Story time with the Phillie Phanatic on Instagram Live
Philly POPS
School of Rock

Remote music lessons
School of Rock Method App (available on Apple Store or Google Play)
Virtual music masterclasses
Smith Playground
Stimulus Children's Theatre
Story Time with Stimulus Children's Theatre (coming soon)
Shelli Buttons
Private virtual lessons and how-tos on Facebook

WXPN

We will miss seeing these artists on the main stage this week:
Some more Children's Festival alums are also providing online engagement:
Trusty Sidekick Theatre Company