Good games and new tricks with Dr. Seuss' Cat in the Hat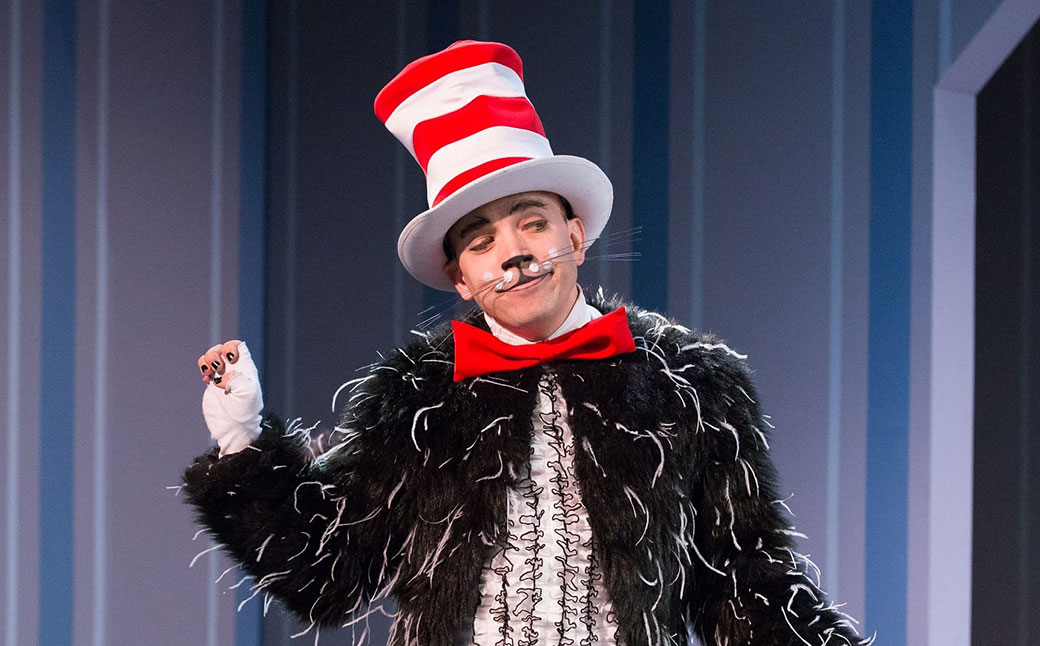 "I know some good games we could play," said the cat. "I know some new tricks," said the Cat in the Hat.
Arden Theatre Company audiences were looking forward to the company's live adaptation of Dr. Seuss' The Cat in the Hat this spring. While those performances are on hold until next season, the Cat can instead visit families at home in The Cat in Hat Teaches THAT! Learn how to balance a flower on one finger or stop a spinning coin without knocking it over. Geared for elementary-aged children, Doug Hara, who would have co-directed and starred in the title role at the Arden, demonstrates some of the Cat's best tricks from the show. Hara even shows off the trickiest trick that he mastered for the role – balancing atop a ball! Don't try that one at home though.
The Arden has been a longtime Annenberg Center partner for our Children's Festival PlazaMania. We hope to welcome them back next year, but in the meantime, keep an eye out for the company's rescheduled performances of The Cat in the Hat and visit Arden for All ONLINE! for additional family theatre offerings.