Sweet Honey in the Rock honors Juneteenth with an evening of spirit and song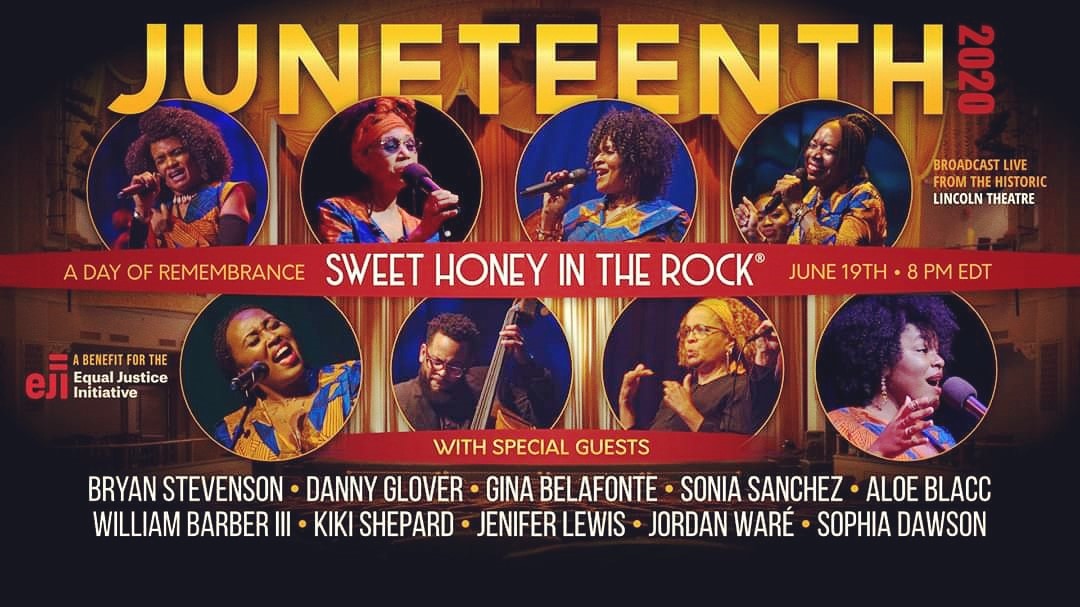 Grammy®-nominated a cappella ensemble
Sweet Honey in the Rock
has performed at the Annenberg Center many times over the years. The group's powerful performances have always left us feeling inspired, encouraged, energized and comforted, with a renewed faith in humanity. On Friday, June 19 at 8 PM, we look forward to Sweet Honey in the Rock's virtual concert and discussion honoring Juneteenth, the anniversary of when the last enslaved Black Americans received word that the Emancipation Proclamation granted them their freedom, two-and-a-half years after its signing.
In an evening of spirit and song, Sweet Honey in the Rock will reflect on the historical significance of Juneteenth through song, poem and discussion. Special guests include Bryan Stevenson, Danny Glover, Gina Belafonte, Sonia Sanchez, Aloe Blacc, William Barber III, Kiki Shepard, Jenifer Lewis, Jordan Waré and Sophia Dawson. The event will be broadcast live from the historic Lincoln Theatre in Washington, DC and can be viewed for free on Sweet Honey in the Rock's Facebook, YouTube or event page. VIP "front row" tickets are also available for purchase, granting access to an interactive Zoom conference with the performers and fellow VIP attendees.
We can't think of a better group than Sweet Honey in the Rock to lead the observance of such an important day. To learn more about the ensemble and its missions of empowerment, education and entertainment, visit sweethoneyintherock.org.