Join us tomorrow on YouTube Live for pianist Jenny Lin
Penn Live Arts Recommends New Music Virtual Stage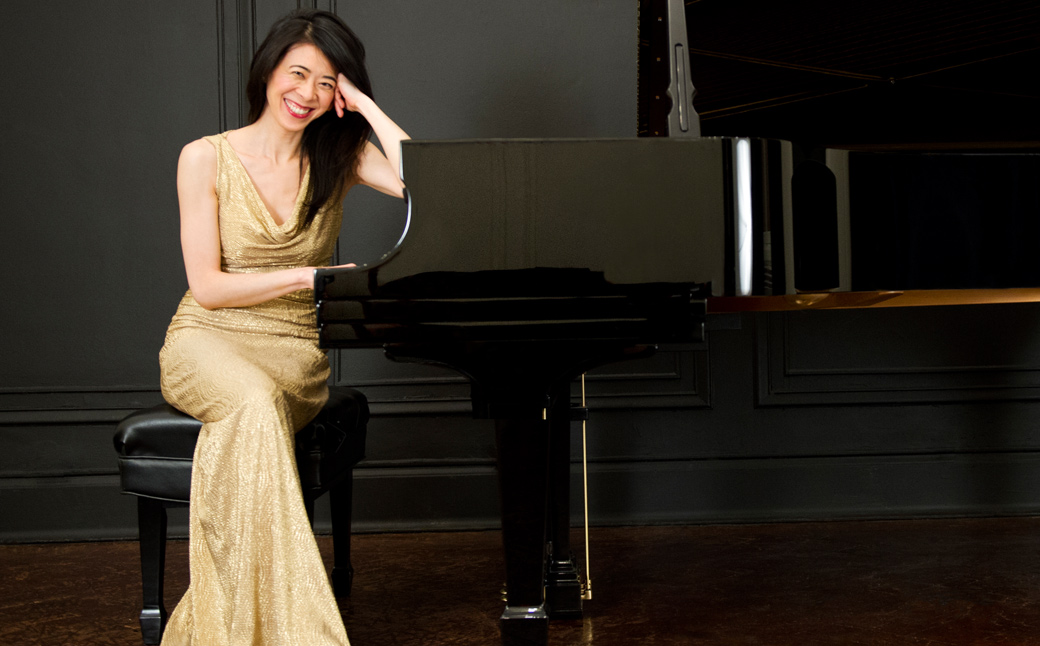 With our launch of Annenberg Center @ Home, this spring has been a season of new beginnings. Tomorrow evening at 7 PM, we take another new step into the world of livestreamed events.
In March, we presented pianist and Steinway artist Jenny Lin at the Penn Museum. Little did we know at the time that it would be our final performance for the season, not to mention the conclusion of Lin's own spring concert schedule. With this in mind, we invited Lin back for our first-ever livestreamed event, a watch party and live discussion with Christopher Gruits, our Executive & Artistic Director.
The event will begin with a solo piano performance by Lin, recorded from her home exclusively for our event. The program starts with King Lear and Hamlet, both from composer Giya Kancheli's Simple Music for Piano. Lin then transitions to music by Philip Glass, starting with his Étude No. 18 and concluding with Distant Figure (Passacaglia for Solo Piano). Following the performance, Lin will join Gruits for a conversation about the music, her life as a performer during the pandemic and more.
Register for the event here to receive the YouTube Live link by email or check back on our event page tomorrow before the stream.